Country Seed Homemade Bread Recipe – This recipe is super quick and easy to make! Isn't warm homemade bread just the best? I think so! This recipe is filled with crunch seeds and a touch of honey – your family will love it!

There is nothing better than the smell of fresh baked bread filling your home too…..and a warm slice of bread with a touch of butter?? Mmmm – my idea of heaven!
Look at all the yummy seeds and golden brown crust: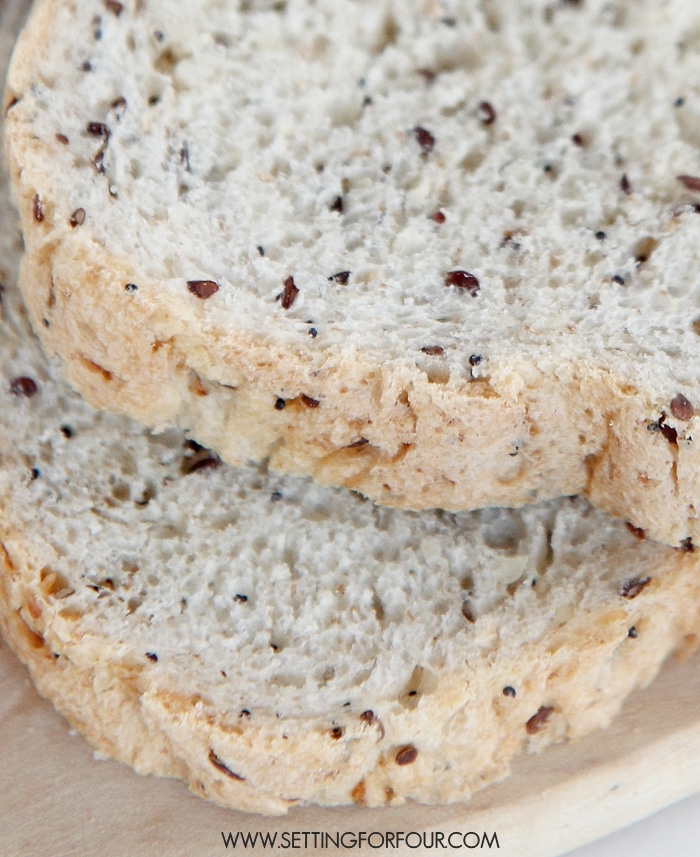 This post contains affiliate links.
This recipe is SUPER quick and easy to make with a bread machine – no kneading and mixing by hand – the bread machine does it all for you!
I recommend this bread machine, which is the one I use…and love! It makes a great housewarming gift, birthday gift for the foodie and Christmas gift too!
This bread machine is such a quick way to whip up homemade bread that's healthy, not loaded with preservatives and so tasty.
It's so easy to wash and clean… and can make bread, buns, pretzels, pizza dough and even pasta dough!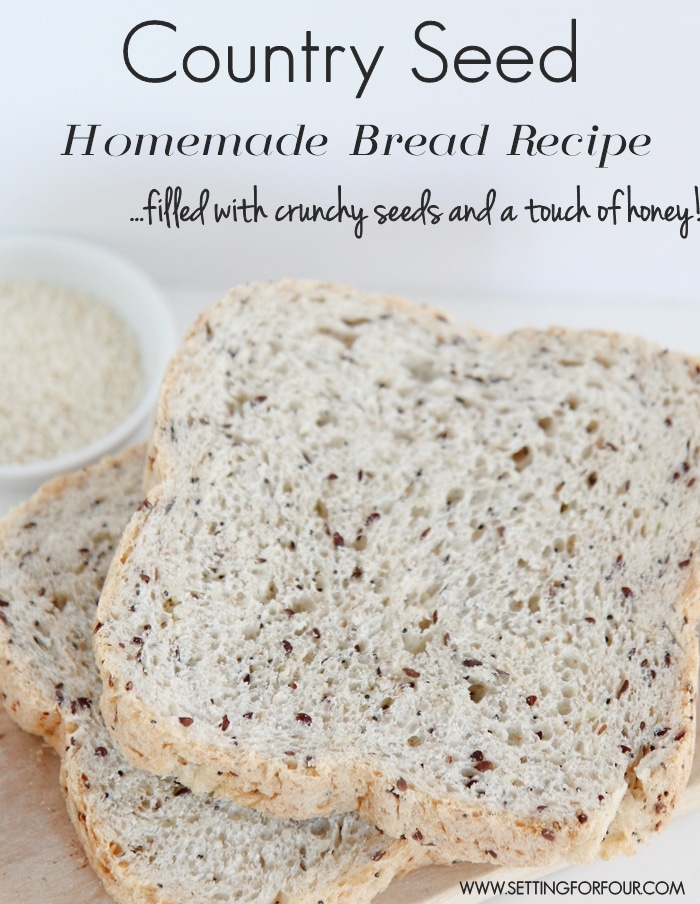 Country Seed Homemade Bread Recipe: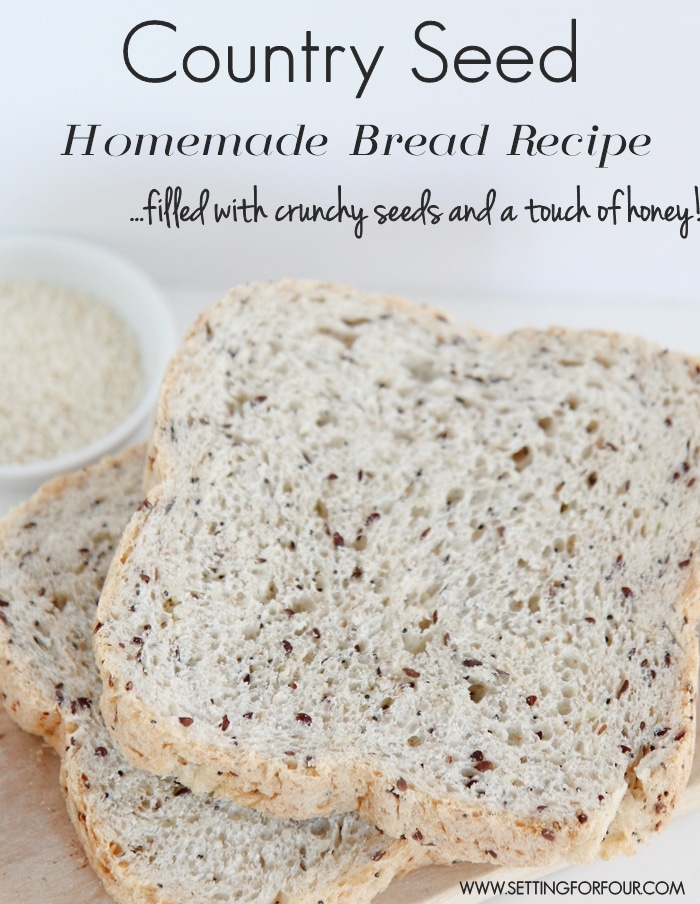 Country Seed Homemade Bread Recipe
2015-02-25 21:42:11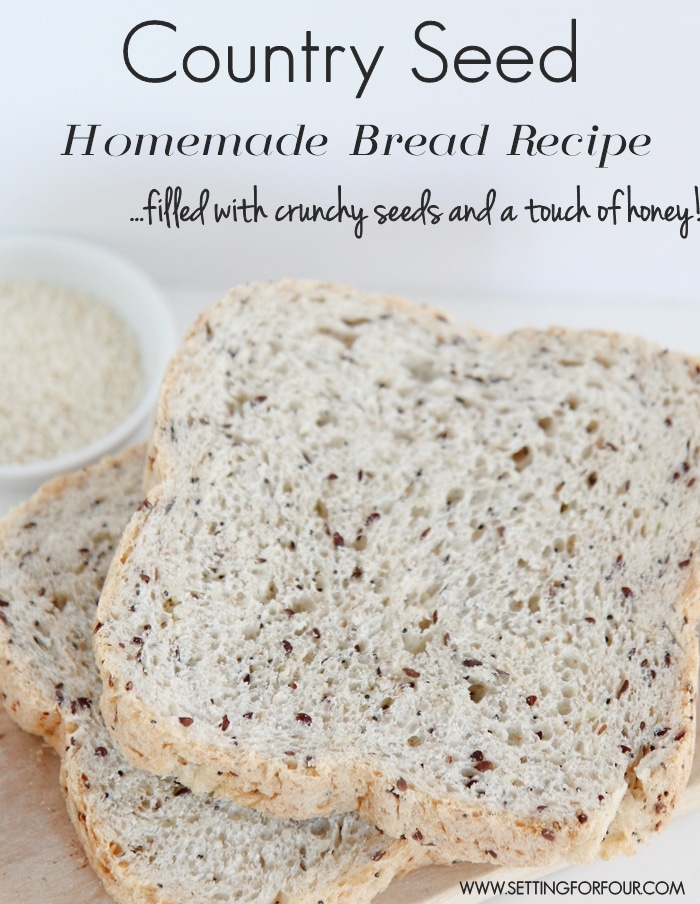 Quick and easy Country Seed Homemade Bread recipe made with a breadmaker. Filled with crunchy seeds and a touch of honey. So delicious!
Ingredients
1 1/4 cup of lukewarm water
2 tbsp honey
2 tbsp vegetable oil
1 1/2 tsp salt
2 cup bread flour
1 cup whole wheat flour
1/4 cup flax seeds
2 tbsp sesame seeds
1 tbsp poppy seeds
2 tsp yeast
Instructions
Place ingredients in the order listed, in the bread machine. Run under Basic Bread setting and Regular Crust setting.
Setting for Four https://www.settingforfour.com/
Do you bake your own bread? What's your favorite bread to make?