Blueberries are one of my favorite fruits! I love making Blueberry recipes for my family, for breakfast, lunch and dessert!
We used to live in an area where loads of blueberries grew wild and we even had wild blueberries growing in our backyard! They were so sweet and tasted so fresh – our kids used to love picking them! We'd each take a bucket and pick until it was filled, chatting and laughing together as a family – lots of great memories!
Today in preparation of the upcoming summer blueberry season I've rounded up 10 Plus Blueberry Recipes: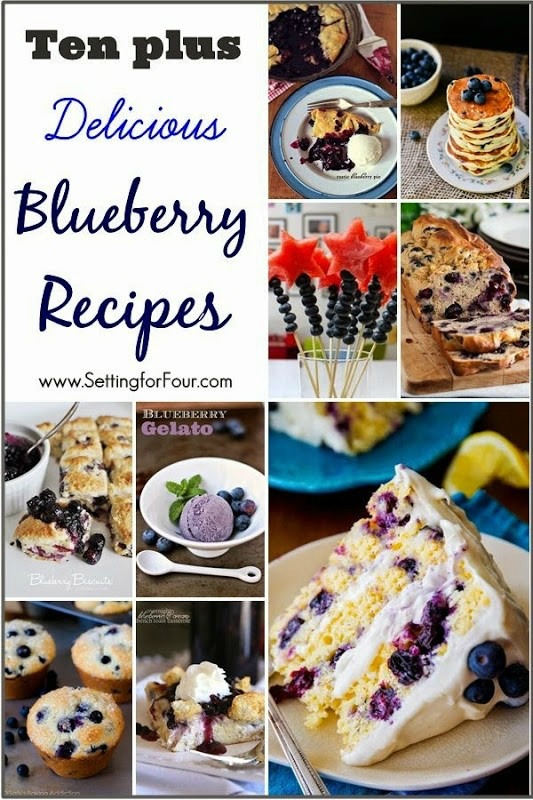 Ten plus Delicious Blueberry Recipes!
Blueberries are filled with good-for-you, healthy antioxidants and are so tasty and flavorful!
Blueberry Goat Cheese Pizza from In Sock Monkey Slippers
Blueberry Fourth of July Wands from Weelicious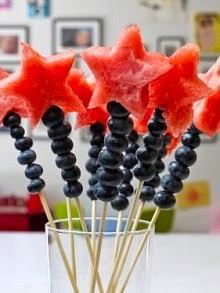 Blueberry Gelato Dessert from A Bakers House
Breakfast Blueberry Biscuits from Riches to Rags by Dori
Philadelphia Cream Cheese Blueberry Cheesecake from Gimme Some Oven
Lemon Blueberry Pomegranate Iced Tea from Setting for Four