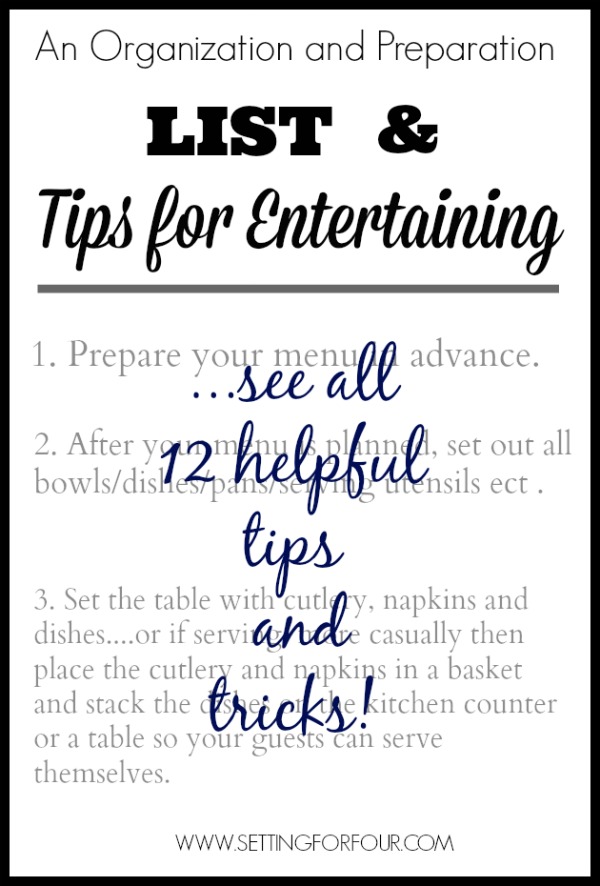 Do you find it frustrating and stressful to prepare for entertaining guests? Hate spending all of your time in the kitchen while everyone else has fun chatting and relaxing? Today I'm sharing with you some helpful tips that tricks on how to get organized and prepared for large dinners and parties so you can be the Hostess with the Mostess!
I have to admit that I've done a LOT of entertaining in the past… as a military wife getting together with our 'military family' is part of our military culture. We entertain and get together often for two reasons: to carry on the 'esprit de corps' as a group of couples and families that are separated by deployments (we've done lot's of those!), training exercises (we gone through lots and lots of those!) and professional development courses (my husband was once on a course in another city for a year). Military families entertain a lot also because we love to celebrate when we are all together!!
We celebrate the end of a deployment, the end of a training exercise, someone's promotion, someone's marriage, the birth of a new baby….because we literally are each other's family. We usually live in cities where we don't have parents, sisters, brothers, cousins and sometimes move to a city where we don't know a soul! But we always have one family, our military family and it's a fabulous group of men and women that we can call on day or night, for a cup of sugar or an emergency ride to the hospital or to help you when your washing machine blows up and is spewing water everywhere! (yep, those all happened to me!! The washing machine incident happened one week after my husband left for a 6 month deployment and we had moved to a new town (we just moved there a month before) and I was a new Mom to a 4 month old baby! (Talk about stressed and exhausted!)
So we get together as much as we can and we love to entertain!
…like last weekend when we threw a fun Outdoor Oasis Party and invited several friends over for a day of catching up and dining on our deck!
Here are the tricks I used to be prepared and organized so that I wasn't stuck in the kitchen the entire time.
Organization and Preparation List: Tips for Entertaining Guests
1. Prepare your menu in advance: Drinks, Appetizers, Side Dishes, Main Course and Dessert. Buy all groceries in advance – you don't want to be running to the grocery store a half hour before the party is starting!
2. After your menu is planned, set out all bowls/dishes/pans/serving utensils ect that you need to cook and serve with. Set aside on a side table or kitchen counter until the party.
3. Set the table with cutlery, napkins and dishes….or if serving more casually then place the cutlery and napkins in a basket and stack the dishes on the kitchen counter or a table so your guests can serve themselves.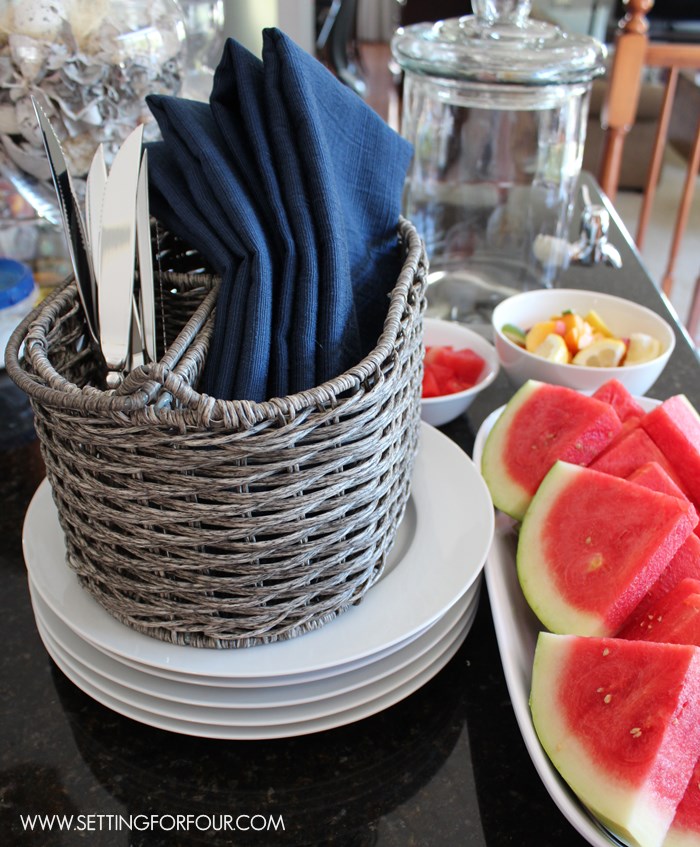 4. The morning of the party prepare all snacks and place in trays and bowls and cover with saran wrap. Store on your kitchen counter or side table (or refrigerator if required). When the party starts just remove the saran wrap and pass the nibblies around!
5. The morning of the party prepare ice tea, lemonade or homemade drinks and store in containers in the refrigerator until ready to serve. When my guests arrive I just pull out the pre-made iced tea out of the fridge and pour the ice tea into my glass drink server, add some fruit and my drink is ready for my guests to enjoy!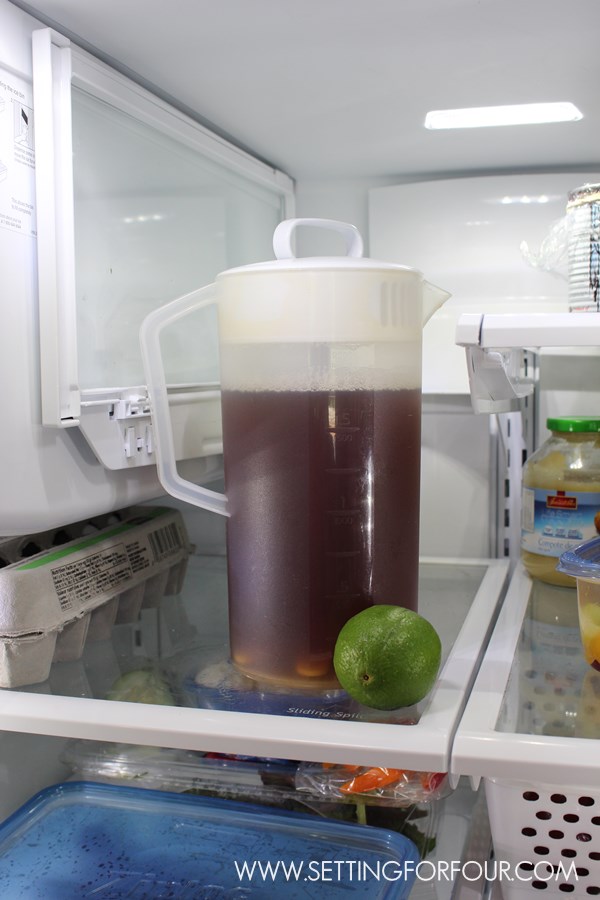 Here's my fun Drink Dispenser filled with Lemon Blueberry Pomegranate Ice Tea.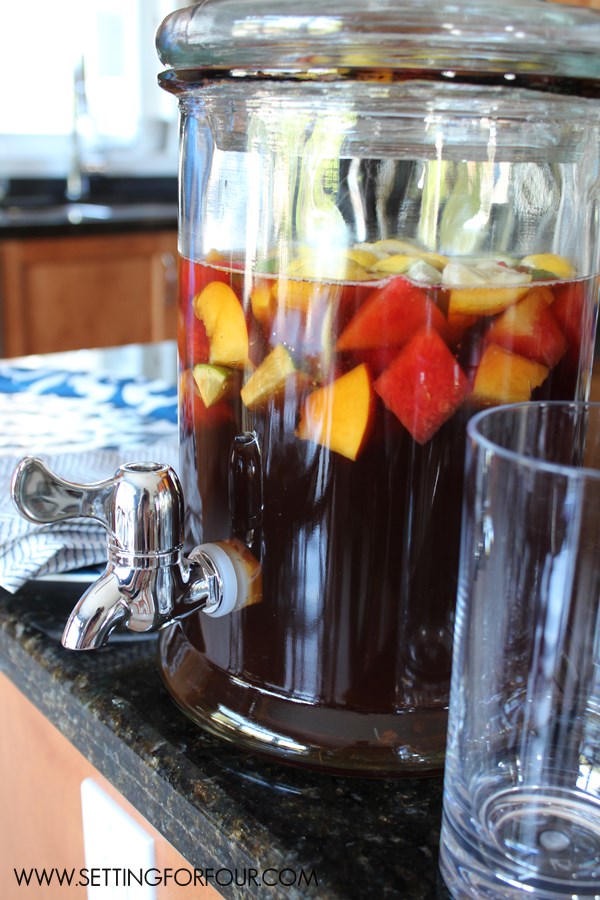 6. Defrost and prepare the meat with any spices or marinades required the morning of the party. Place in a plastic container in fridge until it' s time to cook.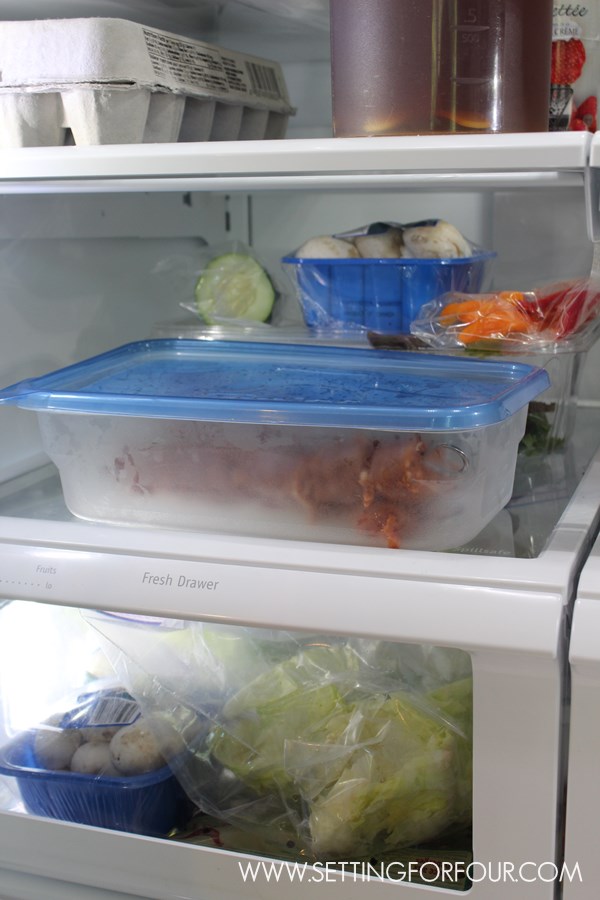 7. The morning or early afternoon of the party cut and peel all vegetables that you will be serving for veggie platters or for the main course. Place in lidded plastic containers or baggies and store in refrigerator until ready to serve.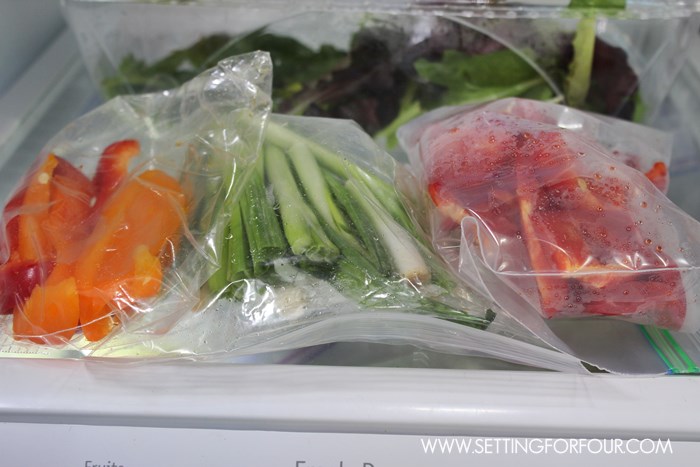 8. Cut and peel fruit for beverages or fruit platters in advance. Store in refrigerator in baggies or lidded plastic containers until ready to add to drinks. For fruit platters (like a tray of sliced watermelon) add cut and peeled fruit onto the tray and wrap with saran wrap and store in fridge.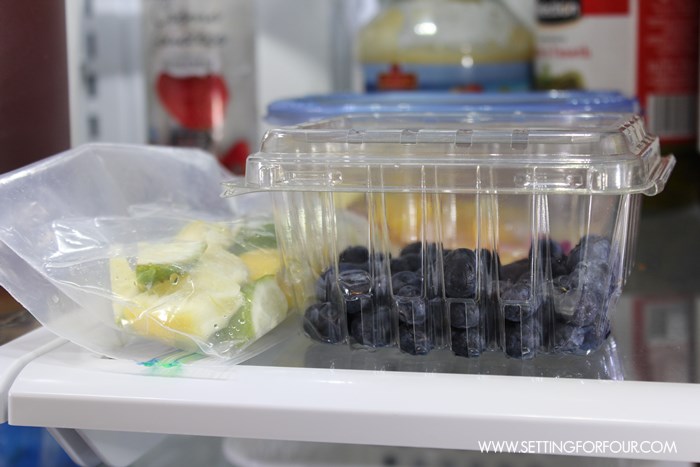 9. For salads: Wash and dry salad mix and place in bowl that you will be serving it in. Cover with saran wrap and store in fridge.
10. For homemade salad dressings: Measure and combine all dry ingredients and store in a lidded plastic container. Measure and combine all liquid ingredients and store in a lidded container as well. Set out these containers and hand mixer onto the counter until salad is ready to be served. Combine the dressing ingredients together and blend with hand mixer right before serving. Add to salad when ready to serve.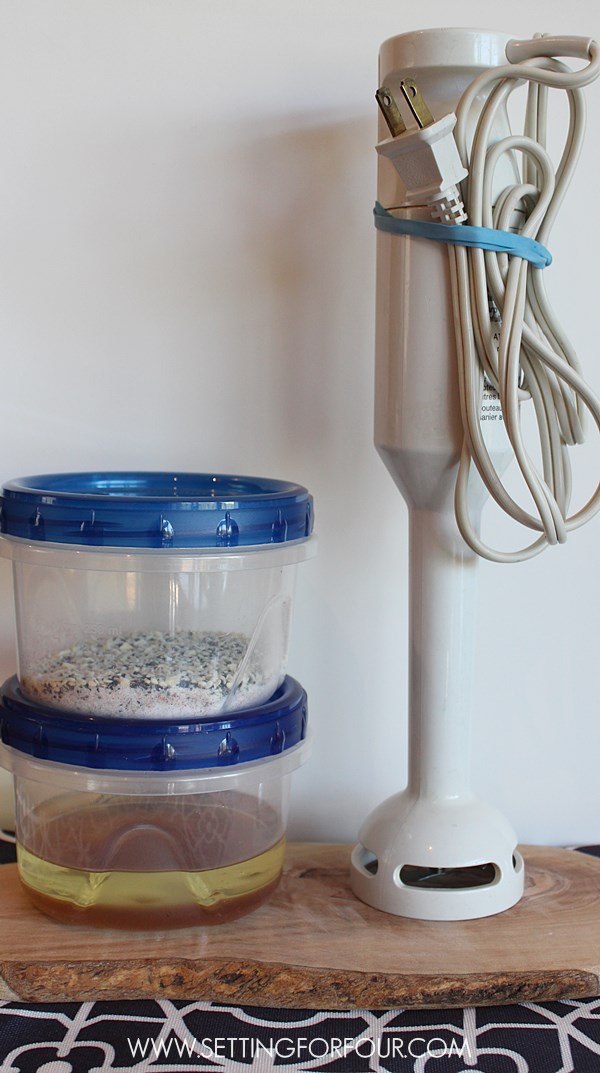 11. For desserts: prepare as much of the dessert as possible and store covered in refrigerator until ready to cook and/or serve.
12. A few hourse before the party, if you need extra space for drinks, set out a portable cooler and fill with ice and bottled or canned beverages. The drinks will be cold when your guests arrive and they can help themselves to the drinks!
I hope you like my Organization and Preparation List for Entertaining!
What clever tips and tricks do you use when you entertain?
For more Kitchen organization and storage tips check out my Kitchen Cleaning Checklist, Smudge Proof Kitchen, and Ten Clever Kitchen Storage and Organization Tips