It's the end of summer and I am in a complete dinner rut!
If I barbeque one more chicken breast or steak one more time, I might just throw my barbecue sauce bottle and barbecue tongs out the window!
So I was completely thrilled when I was selected on behalf of General Mills to be an Old El Paso Ambassador!
Goodbye mesquite BBQ seasoning, flavourless meatloaf and boring casseroles and hello delicious Mexican food! Thankfully Mexican always heats up the dinner menu with some spicy goodness and Old El Paso taco kits take the guesswork out of creating a fun meal for our kids!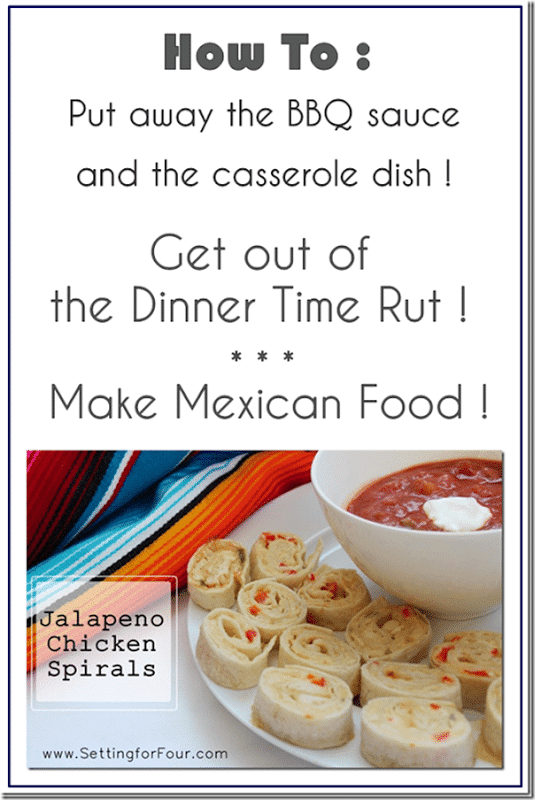 Our family loves Mexican food -the spicier the better! We make our tacos, fajitas and burritos with either chicken or beef. That's the beauty of Mexican food – you can create so many delicious combinations of meat and vegetables to create a different dish every time!
We even love our Mexican flavoured appetizers like this yummy recipe for Jalapeno Chicken Spirals made with zippy jalapeno peppers, chicken, cumin and flour tortillas! They are so zesty and aromatic!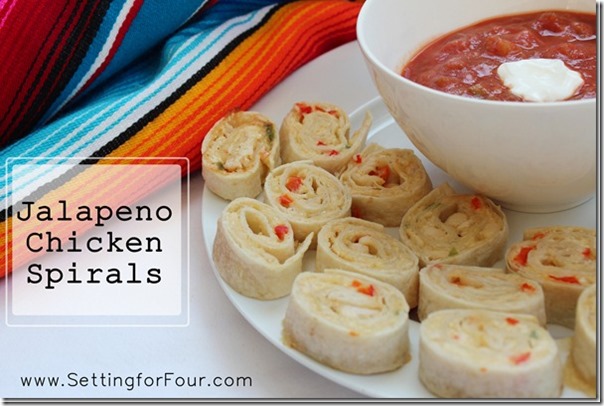 Warming these appetizers in the oven melts the cheese to perfection. Serve with salsa, a dollop of sour cream and ole!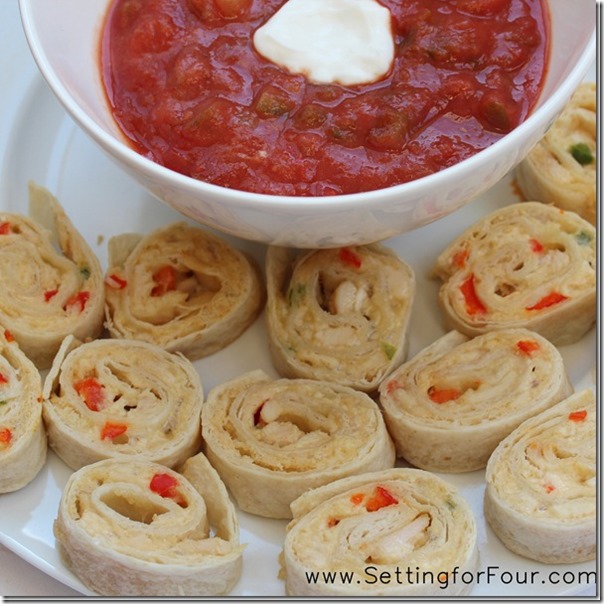 These Mexican appetizers will be a great starter to our Mexican dinner meals made with Old El Paso kits! I can't wait to show you what I make with these taco and tortilla kits to add some spice to our boring dinner time routine!!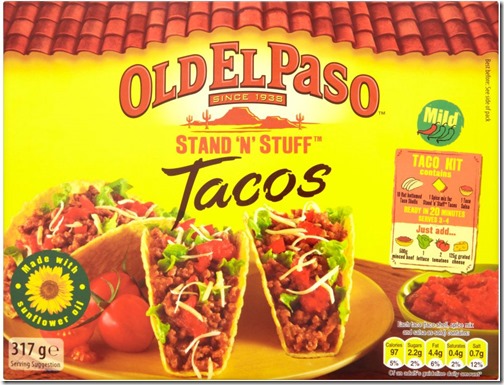 So strap on your Mexican sombrero, slide on your huaraches and join me for a Mexican foody fiesta with Old El Paso! Yes, #YouMexiCAN!!!
For lots of great recipes and fun, follow Old El Paso on Facebook!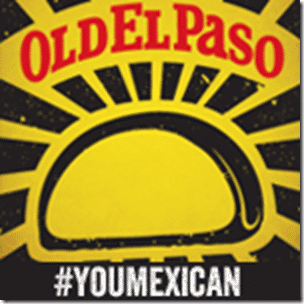 Check out my other Old El Paso Mexican food recipes!
Lime Chicken Fajitas with Mango Salsa: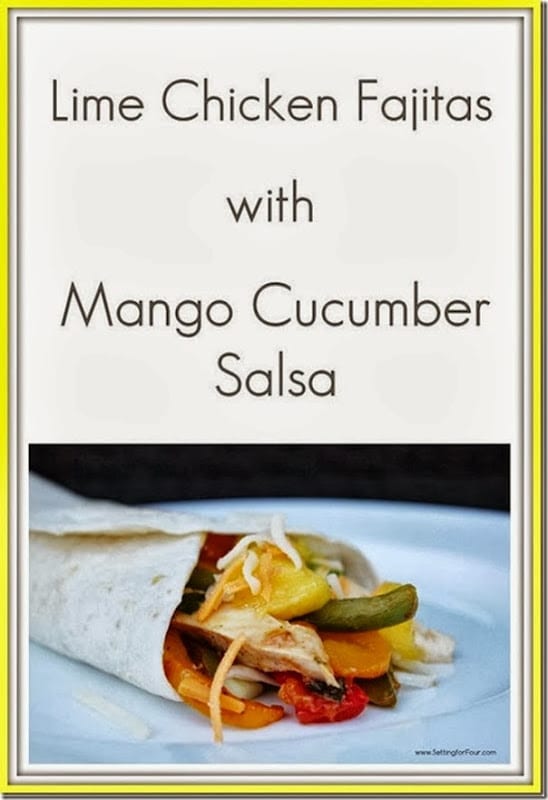 and Easy Mexican Lasagna with Crunchy Tortilla Chip Topping:
Disclosure – I am participating in the Old El Paso Blogger Campaign by Mom Central Canada on behalf of General Mills, and received compensation as a thank you for participating and for sharing my honest opinion. The opinions on this blog are my own.
~ ~ ~
…..Follow me on Pinterest! ….
~ ~ ~ ~
Have you just discovered Setting for Four?
If so, I'd love for you to follow me by email so you never miss an update! Click below!
Or follow along with me here !:
* Thank you SO much for coming by for a visit! I love to hear all of your comments! *
Heather
Written by Heather at Setting for Four
Setting for Four is a home design, décor and lifestyle blog. Focus is on home renovations, crafts, DIYs, tutorials, recipes, as well as family friendly design and decorating ideas that won't break the bank or sacrifice style.

You can find Setting for Four on Google+
Sharing at: