Read below on my BLOGGING TIPS AND HOW TO START A BLOG ON WORDPRESS- step by step instructions and tips included!
I'm also sharing how I grew my blog into a very rewarding full time job and career!
This is everything you wanted to know about HOW TO START A BLOG & GROW IT  – with the BEST Blogging Tools and Resources and my Blog Business Technology Setup:

I began blogging on December 31st, 2010…. yes the last day of that year! (read my story on how and why I began blogging to overcome adversity during a very difficult time in my life…and how I came up with my blog name Setting for Four!)
In 2013 with a lot of determination and hard work I turned my blog into a business and I began to blog as a full time professional Blogger.
Now I work with top Decor and Lifestyle Brands, am a professional freelance writer for BetterHomesandGardens.com, MarthaStewartLiving.com and Houzz.com, and get to be MY OWN BOSS and work from home!
How cool is that??!
I've been invited to Brand events like the Better Homes Garden Stylemaker event in New York City, La-Z-Boy's Design Dash contest participant and AmericasMart Style Your Season Design Trend Scout – all because I'm a professional blogger and digital media influencer!
Being a professional blogger and my own boss is so rewarding and I wish I had started sooner!!
You can start your own blog too and grow it to the point where you can quit your job or do it part-time to make extra money.
How To Start A Blog & Blogging Tips
Read on to learn how to start a blog with easy step by step instructions.
I'm also sharing the BEST blogging tools and resources that I've added to my blog business tool belt that have helped me grow and manage my blog, save me time and succeed as a full time Blogger.
I'm sharing them with you so that you can grow and succeed as a professional Blogger too!
And I'm also sharing with you my Blog Business Technology Setup – the computer and technology I use for my own business!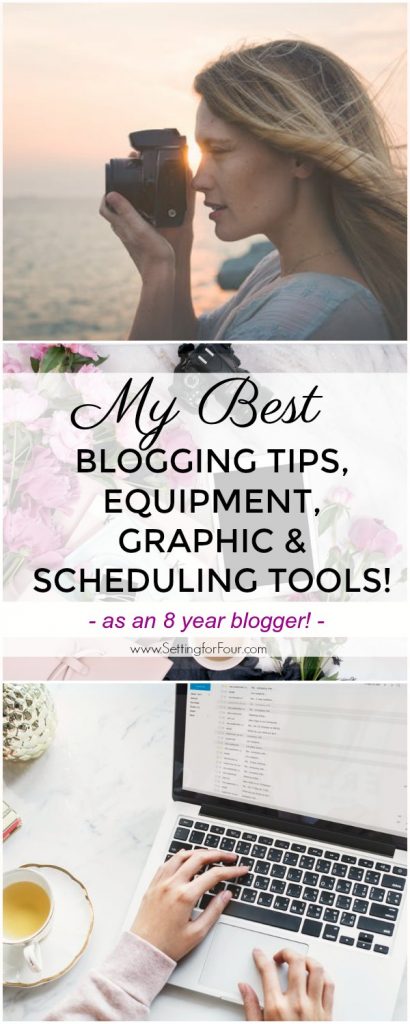 This post contains some affiliate links for your convenience.  Click here to read my full disclosure policy.
HOW TO START A BLOG
1. Decide on your Blog Niche
What will you blog about? Choose topics that you are passionate about!!
You can blog about Food, Decor, Craft projects, Pets, Couponing and Moneysaving tips, Kids and Parenting, Entertaining…
The possibilities are endless, but it's very important to decide on your blog topics at the very beginning.
2. Buy your Domain Name
Choose a catchy blog name that relates to your blog topics. Go to Bluehost to check if it's available and buy it. It took me a week to decide on my blog name Setting for Four – read here on how I chose my blog name!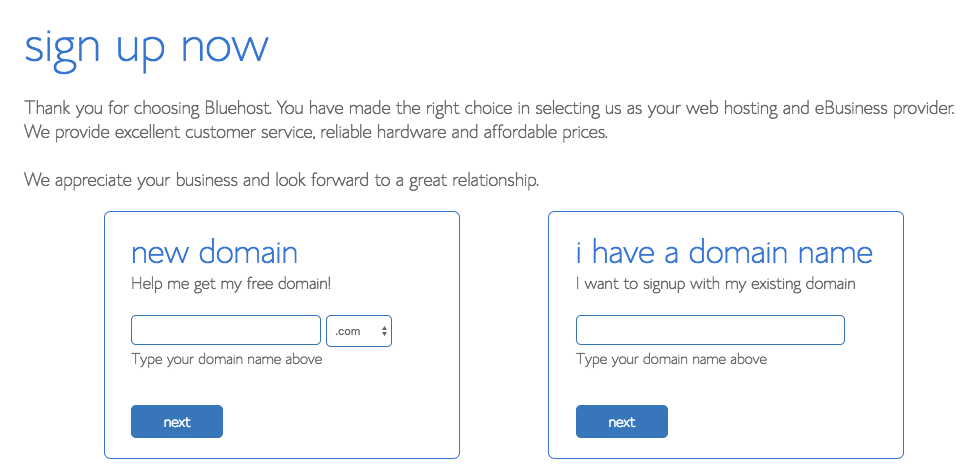 3. Build your Blog
There are many platforms that you can build a blog on but I highly recommend WordPress!
Bluehost makes it really easy to install WordPress. First step is to add your account information:
4. Select your plan
Pick your Bluehost package and complete your billing information:
You can also choose to purchase additional domain names that are similar to yours. This is a great idea if you want to stand out with your blog name and not have someone else compete with your name.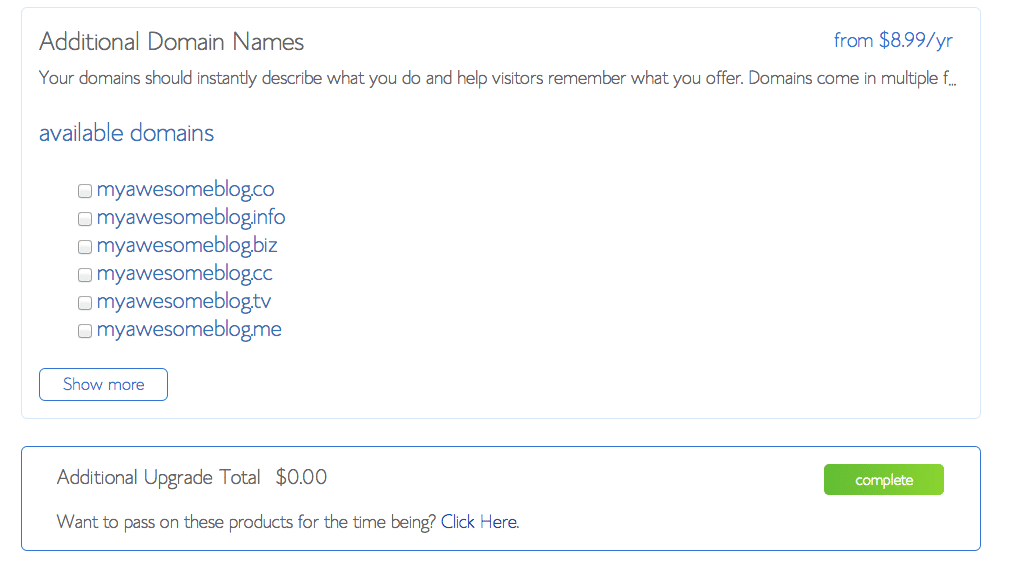 Now you have website hosting! Yay!! Now choose a secure password for your account as follows: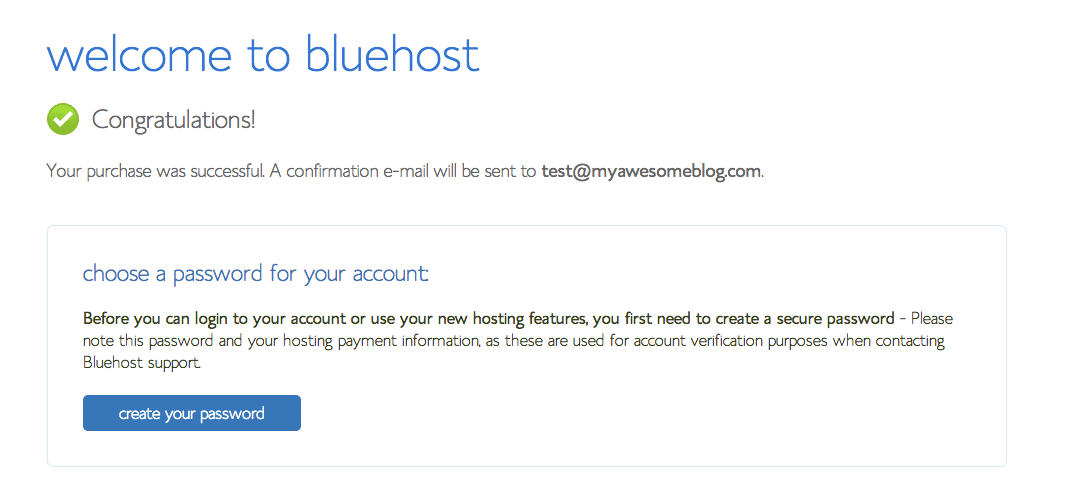 Now you'll go to your Bluehost Dashboard which is really easy to use! Bookmark this page because you'll be logging into it often.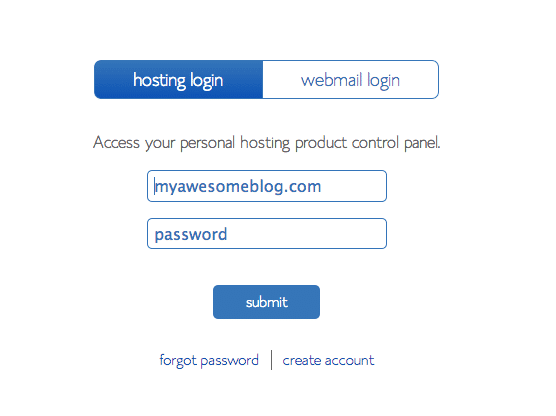 5. Install your Blog
Now that you are logged in, it's time to install your WordPress blog.
In Bluehost click on the Hosting tab then click on the cPanel tab.
Scroll down and select 'Install WordPress'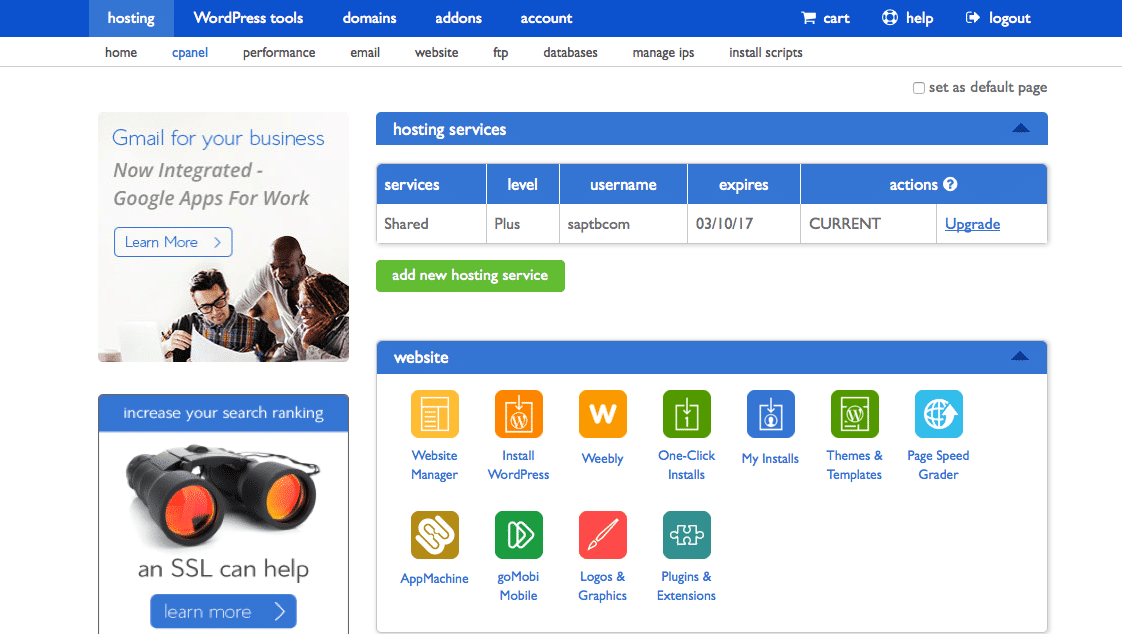 Click 'Start' to start a brand new install. If you are importing an existing website then you need to click on 'Import'. If you aren't comfortable importing your existing site then reach out to someone to do it for you. This is what I did when I transferred my website that was on Blogger over to WordPress.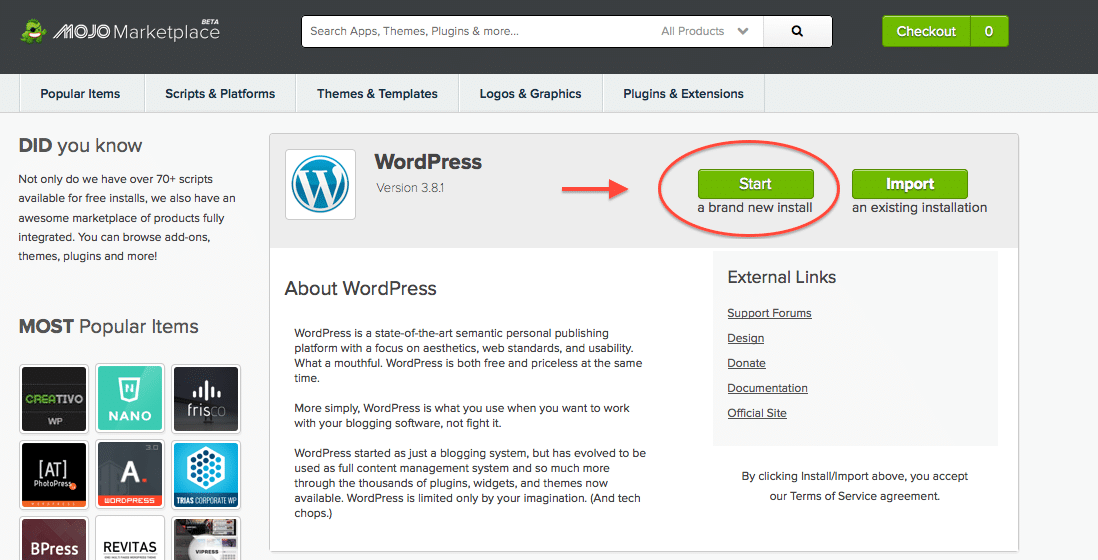 Next use the drop down box and click on your domain name:

Now, you'll need to choose your log in username and password. You'll also add in your most used e-mail address. Any type of comments and blog notifications will come to this e-mail, so make sure you know what you want to use…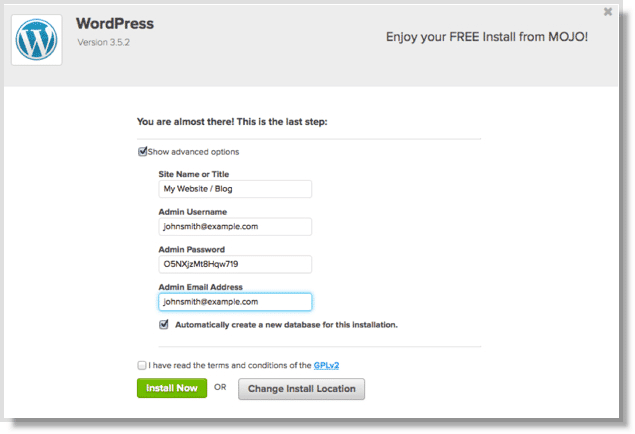 Congrats you did it!! Now your blog is ready to install! This is the EXCITING PART!! Woot, Woot!!

6. Design Your Blog with Genesis and a Theme
I use Genesis Framework on my website.
To give your blog a design…. and specific layout and look: select a theme for your blog at StudioPress Themes for WordPress .
Choose the theme that you love the look of and will fit you and your blog's needs!
I use the Lifestyle Pro Theme plus Genesis Network.
You can look at it and purchase the Theme I use here.
7. Write and Publish Blog Posts
I suggest you use an editorial calendar to schedule blog post topics out over the next month or two. That will give you a plan to work with and it's best to use a plan when blogging! You can blog 6 days a week or once a week – it's totally up to you!
Brainstorm ideas based on your blog niche that you think your readers will love. Use the BLOGGING TOOLS AND RESOURCES listed below to help you with your day to day blogging!
8. How to Drive More Traffic To Your Website:
In my opinion it's all about Pinterest, gorgeous graphics and gorgeous photographs (see more about how to take gorgeous photographs below)!!
Drive blog traffic to your website with the CLEVER Pinning strategies in this e-course: PINNING PERFECT!
I've taken this course and it's amazing!It'ss helped me increase my blog traffic and my reach to an incredible 383,000 plus Pinterest followers!
You can increase your traffic and followers too with this e-course!
I also offer Pinterest consulting!! I can optimize your Pinterest page, your boards, your pins and teach you my strategies THAT WORK on how to optimize your pin graphics and Pin descriptions to increase your website traffic from Pinterest!
Email me at [email protected] with the email title "Help with Pinterest"
9. How To Make Money With Your Blog
Get signed up with Google Adsense. Start working with PR companies to collaborate on sponsored blog posts and use Affiliate Marketing.
I use several Affiliate Marketing programs to earn revenue on my website – at no extra cost to my readers!
There are a number of affiliate programs such as Commission Junction, RewardStyle, ShareASale, Impact Radius to name a few.
Affiliate marketing provides special links for you to add to your blog posts, where you'll receive a commission on an item that a reader purchases, at no extra cost to the reader! How amazing is that!
Here are my Best Blogging Tools and Resources:
Pinterest Scheduler to Grow Your Website Traffic
I use Tailwind – an amazing scheduling platform for Pinterest.
It's a convenient and user friendly scheduling tool that I use to schedule my pins onto Pinterest.
It will save you time, grow your Pinterest followers and drive amazing traffic to your website!  🙂
Grow Your Email List with Mad Mimi
When I started blogging my email signups were through feedburner. Now I use Mad Mimi – it 's very easy to set up and their online support is fabulous and speedy! It's helped me to grow my email list and it is very easy to customize and manage.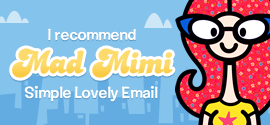 Fabulous Fonts and Graphics
I love to experiment with new fonts and Creative Market is a wonderful source for fonts and graphics! I highly recommend them!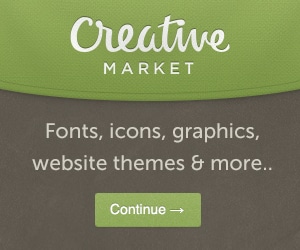 Photography
Blogging is all about beautiful pictures! Great photography starts with a great DLSR camera! I started out taking pictures for my blog with a Canon Rebel T3i – which takes amazing pictures! Especially with the lenses I use (that I talk about below)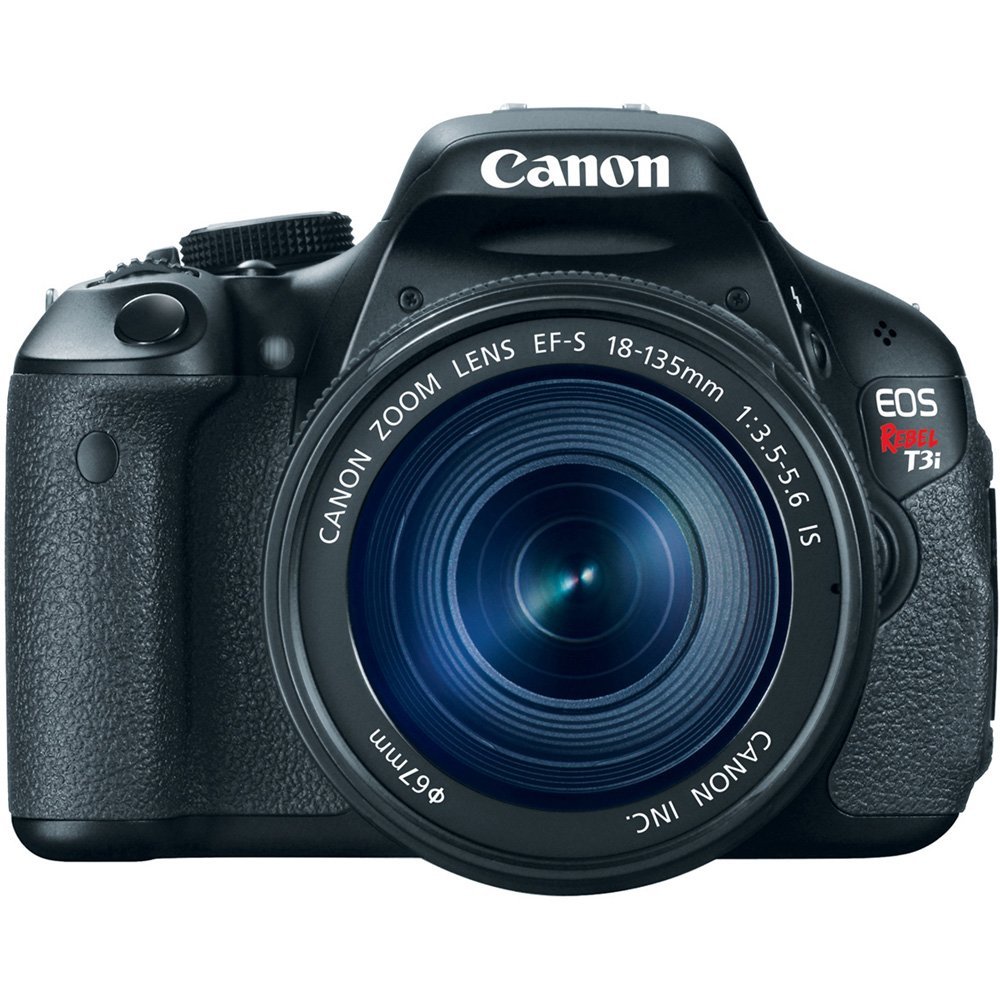 I just recently purchased a Canon 6D to up my photography game and I can't wait to play around with it! The 6D is one that a many bloggers move up to.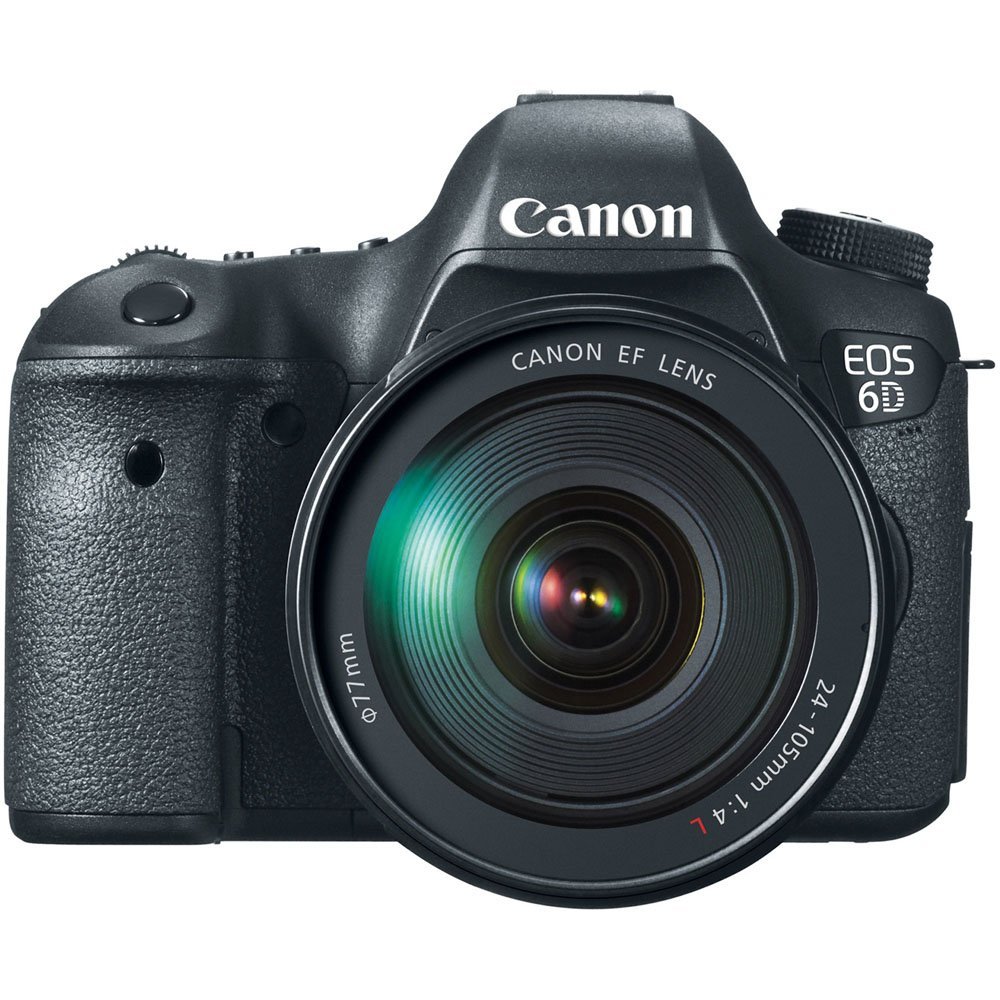 Use a great lens – or two!! Great photos are everything as a professional blogger and decorator! Not only will they look stunning on Pinterest and drive traffic to your website but they will get you noticed by magazines for features and the top Brands for PR campaigns!
This Canon 17-55 mm camera lens is THE BEST purchase I ever made for my blog! I'm not exaggerating! I recommend that you invest in it – to invest in your business.
It takes crisp, sharp pictures and I spend so much less time editing my photos now!  I wish I had bought it sooner!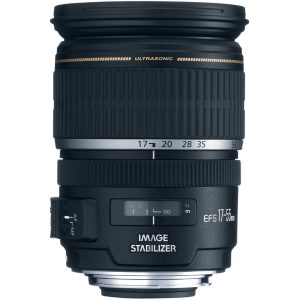 This is a photo of my living room taken with this Canon 17-55 mm camera lens! Look at the detail it picks up!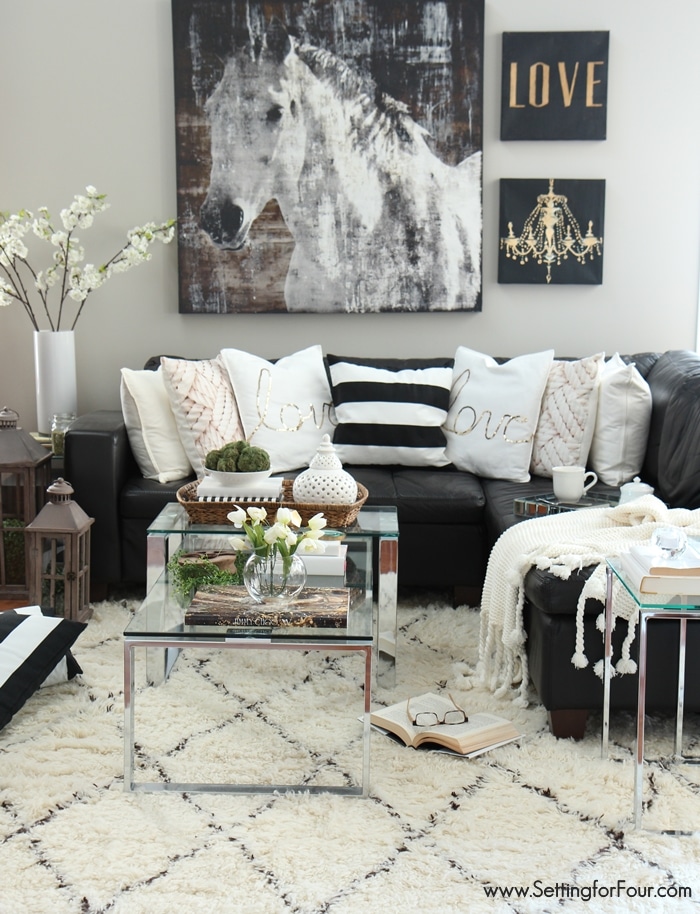 For close up shots (that will give you that beautiful blurred background) I use my amazing Canon 60 mm Macro Lens: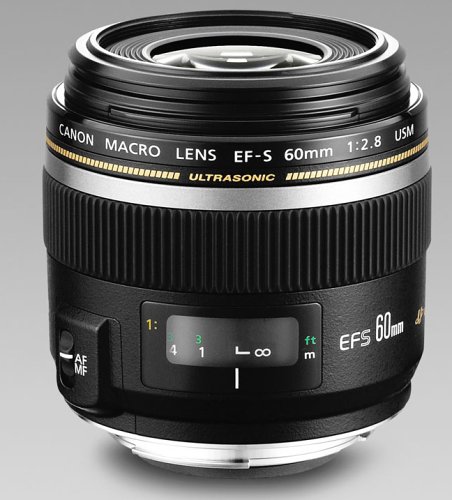 It allows me to take beautiful close up decor shots with blurred backgrounds like this: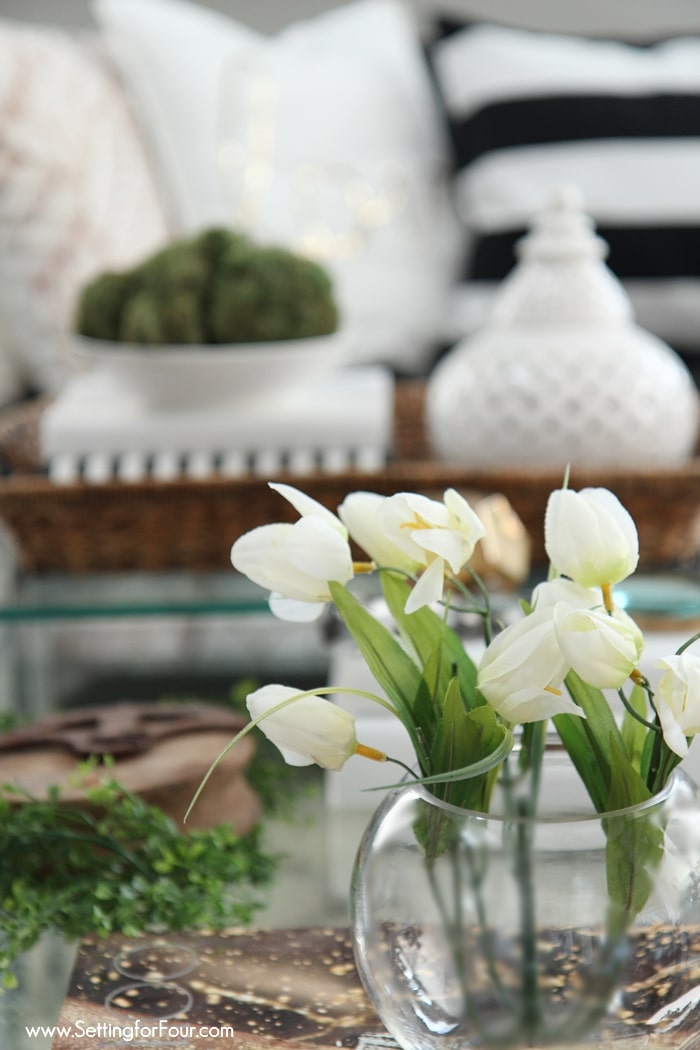 Camera Tripod
I use a Manfrotto Camera Tripod to take room and product photos for my website. It's very sturdy and stable!
Using a camera tripod provides the clearest, sharpest pictures and reduces camera shake.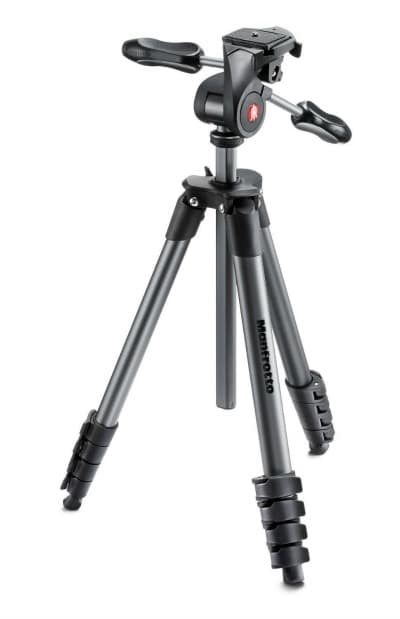 Wireless Camera Remote Controller
I use this wireless camera remote controller for my Canon camera to take pictures hands free, reduce blur and make my pictures super sharp and crisp!
Have a Nikon Camera? This wireless remote controller is compatible with Nikon.
I highly recommend getting one of these – they are really easy to use!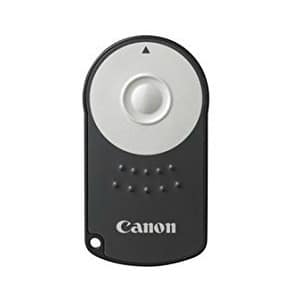 An External Flash:
Tip: Turn off your camera's flash when taking photographs in low light conditions and use an external flash instead!
I use an external flash like this one to remove shadows and on cloudy days when there is not a lot of natural light.
Point it to the ceiling to let the light bounce onto the subject you are photographing.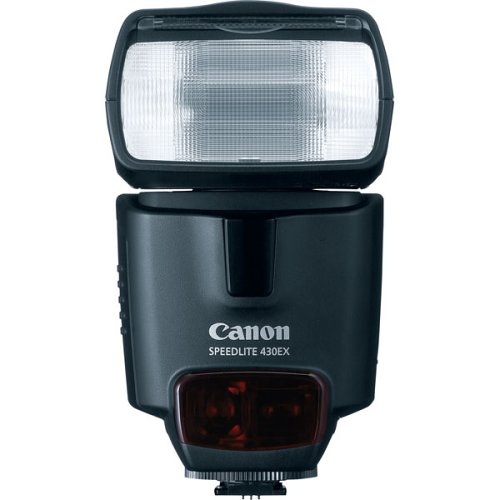 Photography Lighting Kit
I use this Photography Lighting Kit as well. These moveable light stands are fabulous for brightening up dark rooms and rooms with dark corners.
You can easily move them around to get the perfect lighting you need!
They are also fabulous for taking DIY, craft and food photos to provide beautiful natural bright light.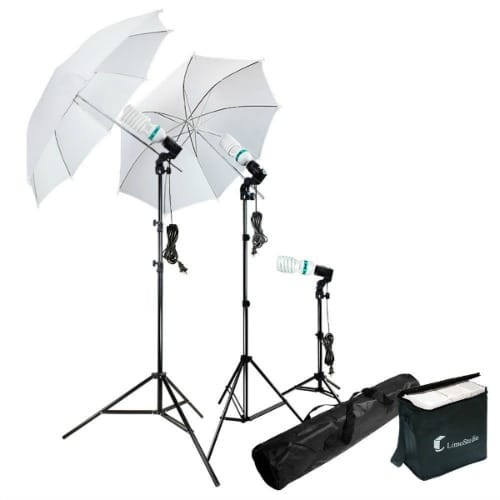 Photo Editing For Blogging
This is ESSENTIAL to get beautiful photographs! You need to edit them with a photo editing program:
Picmonkey is a great easy to learn tool to edit photos and create Pinterest graphics! There are lots of templates to use too!
This 12 month plan is fabulous – it includes software updates, video tutorials and support!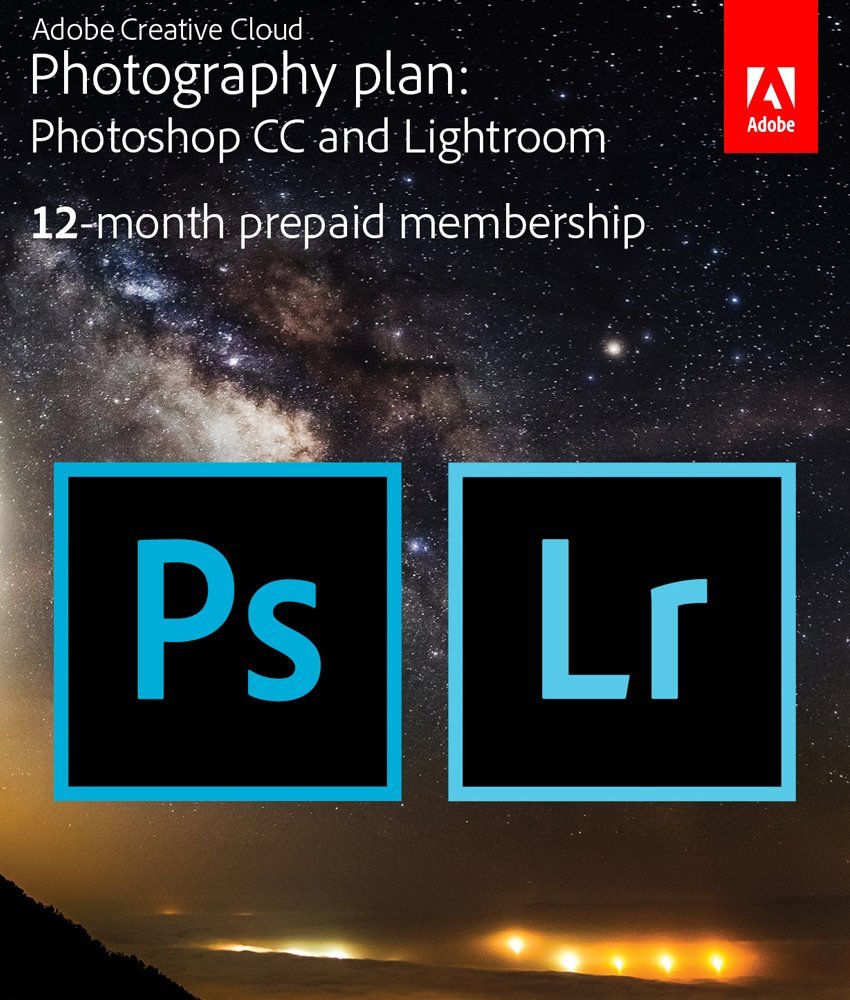 Pic Monkey is also awesome for Photo Editing:
My Blog Business Computer and Backup Setup:
My Mac Desktop
Apple iMac 27 inch Retina 5K Desktop
This iMac is the BEST for my blogging business. After having 2 laptops crash and 2 PC desktops crash I purchased this Apple iMac when my tech guy recommended it to me.
It's reliable and has not crashed on me once! The 27 inch monitor size is amazing for editing all the photos I take and publish on my blog – especially when I want my images to be pinned and to stand out to magazine editors for possible magazing features!
I highly recommend this Apple iMac 27 inch Retina 5K Desktop if you want to take your home business to the next level.

Auto Back Up  – Of Your Pictures and Data On Your Mac Desktop. THIS IS SUPER IMPORTANT!!!!
My Book for Mac External Hard Drive
This is an AMAZING Password Protected Auto Backup for your Mac – secure and reliable! It has high-capacity storage and password protection with hardware encryption.
With this device you will have a reassuring backup of all of your blog files and pictures in your own home.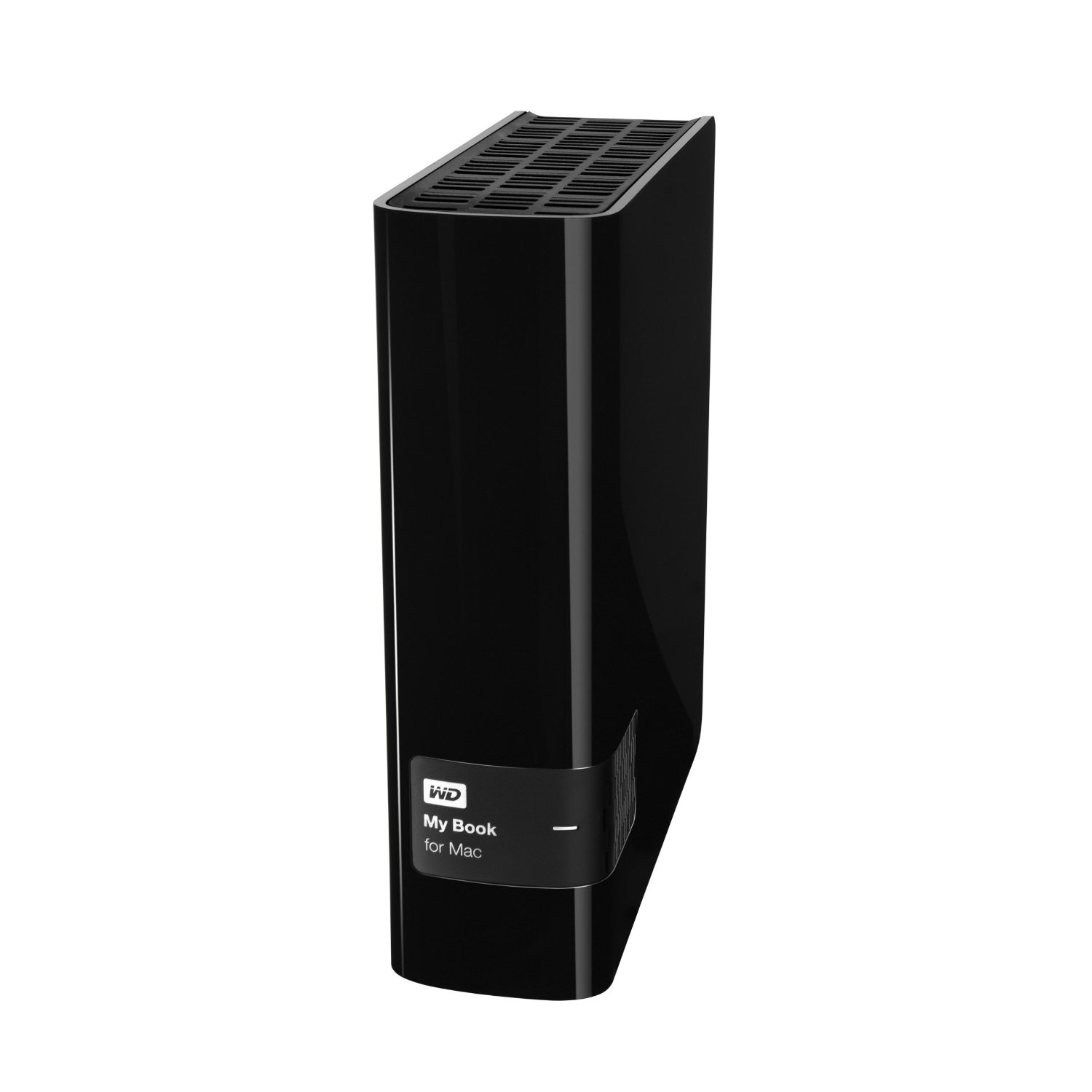 Printer
This Kodak All-in-one Printer and Scanner has been a workhorse for my blog! Love it – it's very reliable! I use it to photocopy color printables, and to scan documents that I need to send to Brand and PR agencies.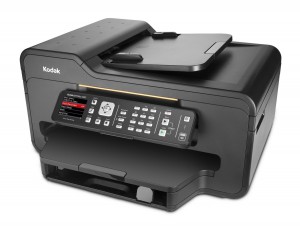 Tech Devices for Bloggers on the Go
Thank goodness for my Apple iPad Air! I take it everywhere with me when I'm traveling or running errands to keep me connected!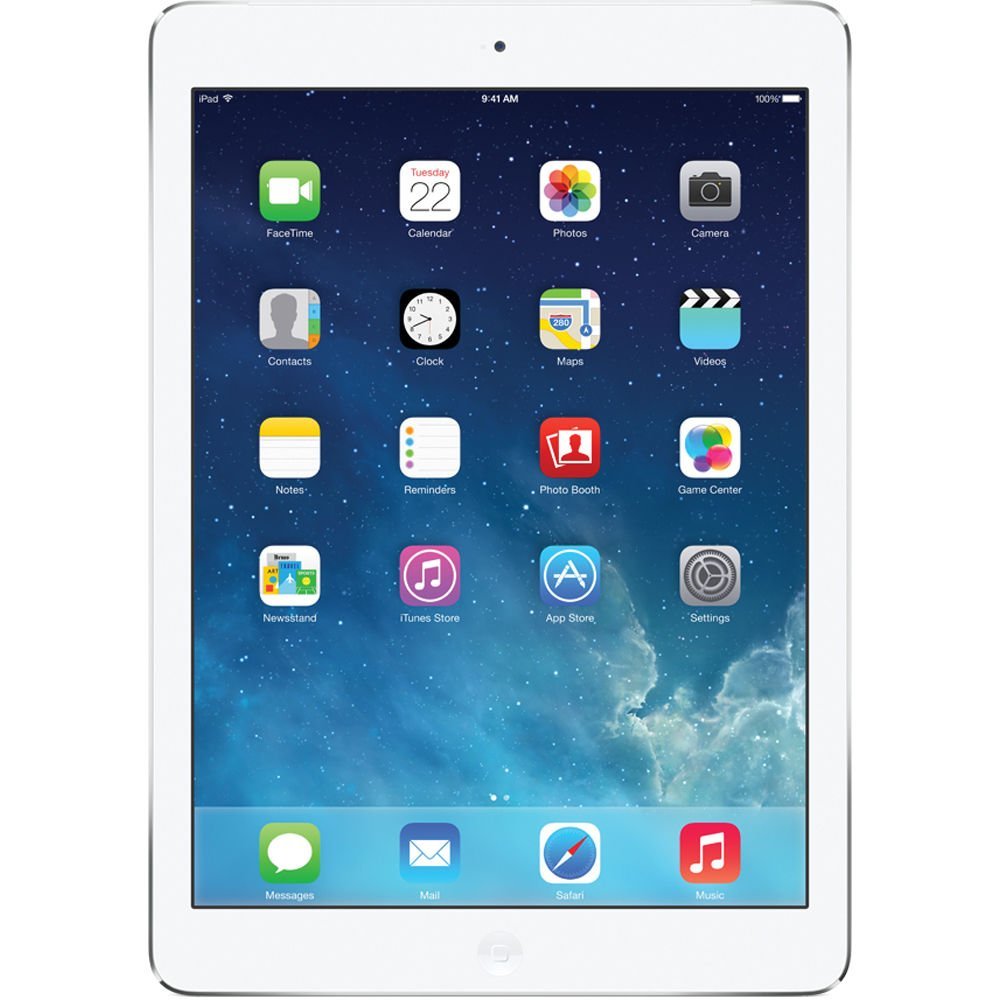 …and of course my Apple iPhone 6S Plus is always by my side! 🙂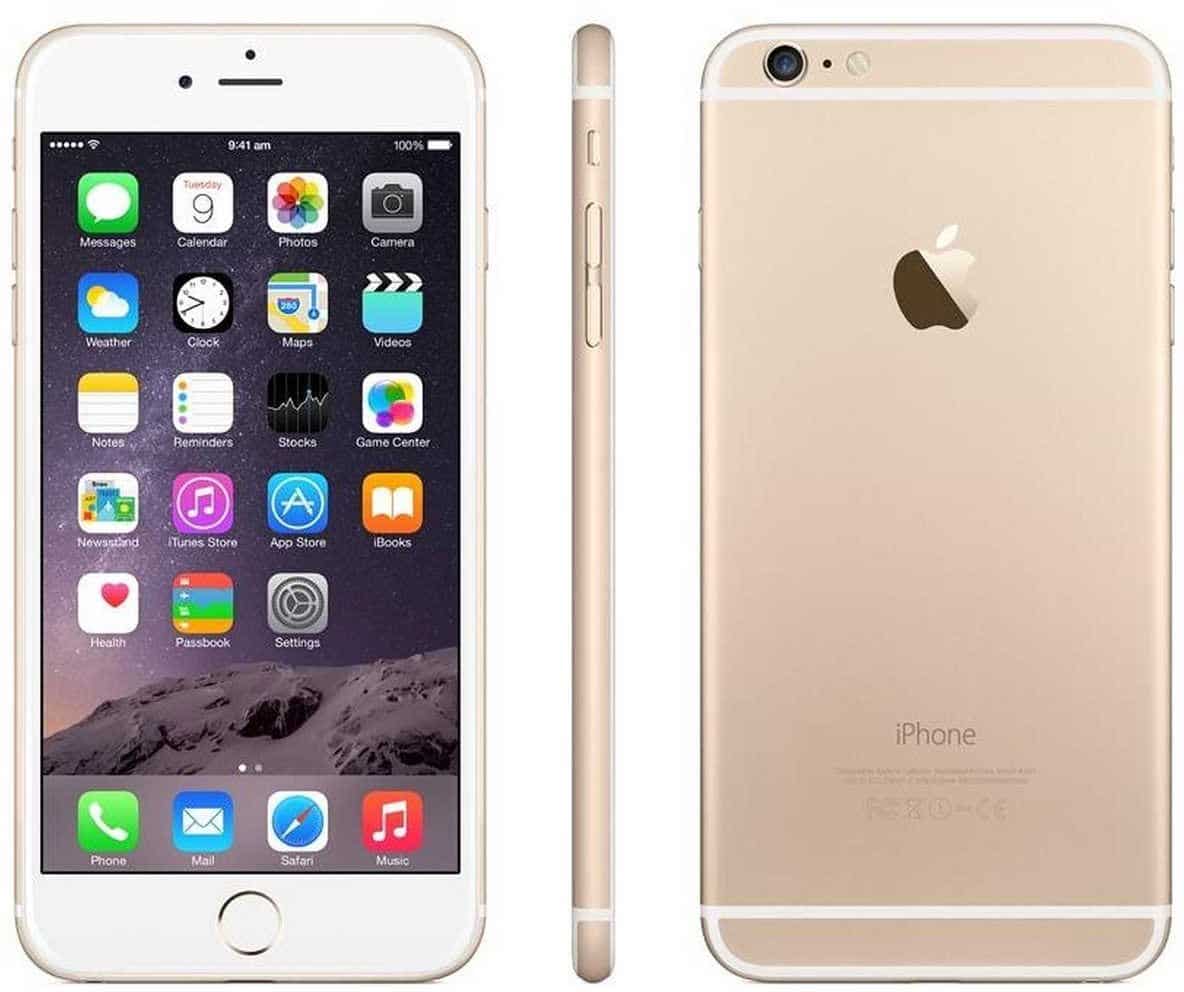 This portable charger is great for charging cell phones & cameras while you're on the go – when you're out doing errands around town or when you're traveling for business or vacation!
Powerocks Portable Charger Pack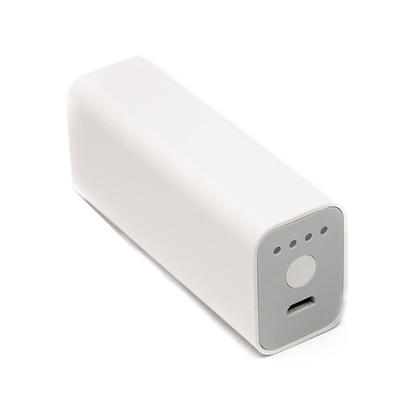 I hope you enjoyed this HOW TO BLOG post and my Best Blogging Tools and Resources List!!