This healthy salad recipe is full of protein and flavour! I especially love the crunch factor and bursts of fruit flavours from the strawberries and sweet cherries!
This is a one of my go to light lunch ideas – enjoy!
Lemony Tuna Salad with Sweet Cherry Poppy Seed Dressing: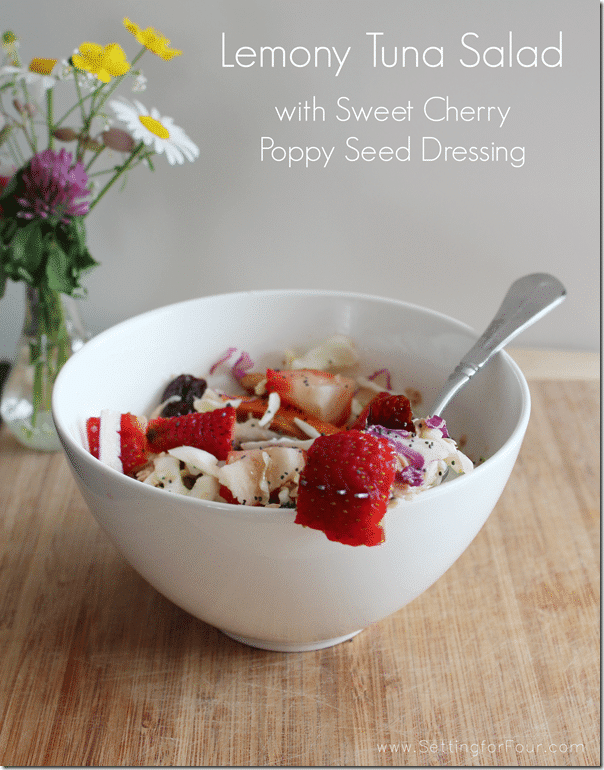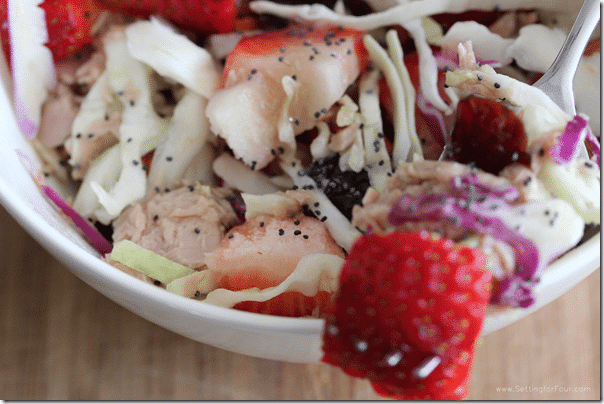 Salad:
2 cups of coleslaw salad mix
1 can of flaked tuna
5-7 strawberries sliced
1/4 cup whole almonds
Dressing:
1/3 cup honey
1 tbsp lemon juice
2 tbsp sesame seeds
2 tbsp poppy seeds
1/2 cup oil
1/4 cup cider vinegar
10 dried sweet cherries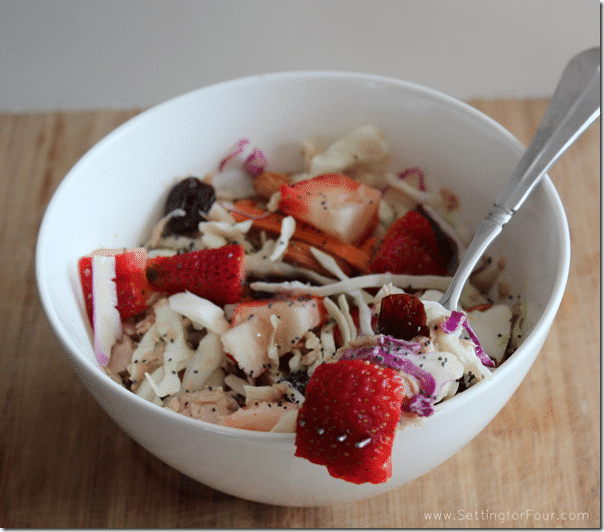 Instructions:
1. Mix all dressing ingredients together in blender. This will keep in the refrigerator for several days.
2. In bowl add all of the salad ingredients. Pour on desired amount of dressing.
Easy, delicious and healthy!
I hope you enjoy this yummy salad as much as I do!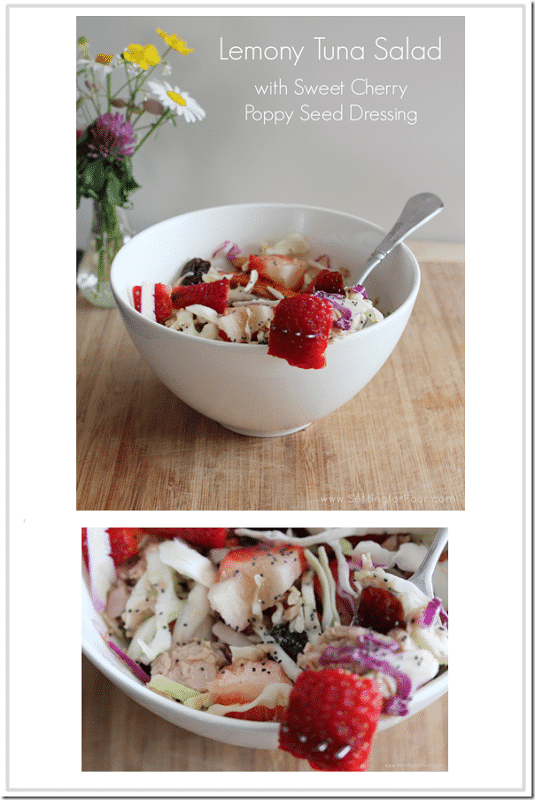 If you'd like to see more tried and true recipes visit my Recipes Page!
~ ~ ~
Follow along with my Recipes Pinboard for lots of other delish recipe ideas!!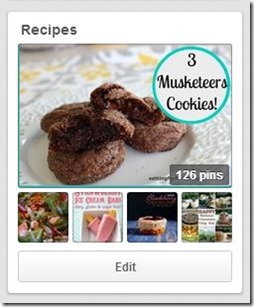 ~ ~ ~ ~
Want posts delivered to your inbox? Click here!
Or follow along with me here !:
* Thank you SO much for coming by for a visit! I love to hear all of your comments! *
Heather
Written by Heather at Setting for Four
Setting for Four is a home design, décor and lifestyle blog. Focus is on home renovations, crafts, DIYs, tutorials, recipes, as well as family friendly design and decorating ideas that won't break the bank or sacrifice style.

You can find Setting for Four on Google+
Sharing at:
Addicted to recipes DIY Show Off Uncommon Designs It's Overflowing
Dear Creatives I should be Mopping the Floor