Learn how to make an easy DIY Washi Tape Christmas Card with a fun Washi Tape Christmas tree design! See the DIY craft project and supplies to make this quick holiday greeting card!
I love Washi Tape!
It's available in so many pretty colors and patterns….
like you see on this colorful, fun DIY Washi Tape Christmas Card…
….that just happens to be a Secret Santa Christmas Card too!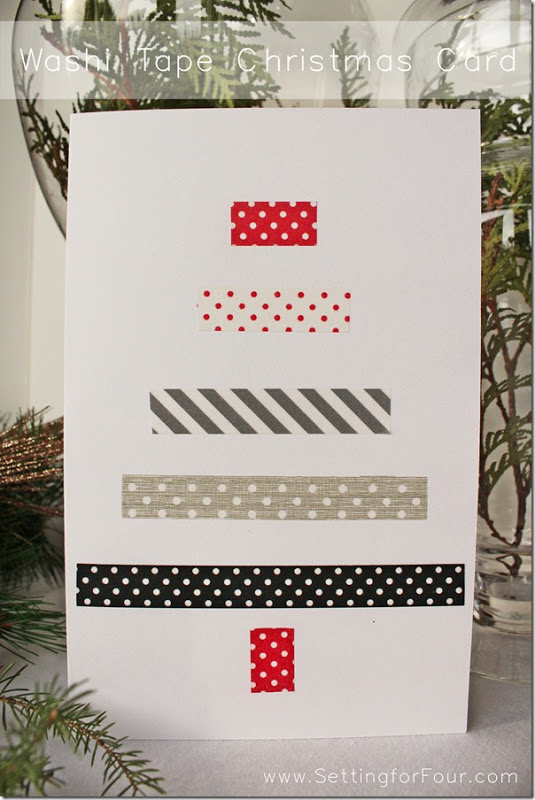 Yes I am a Secret Santa! No, I can't tell you whose name I have, but it could be one of you!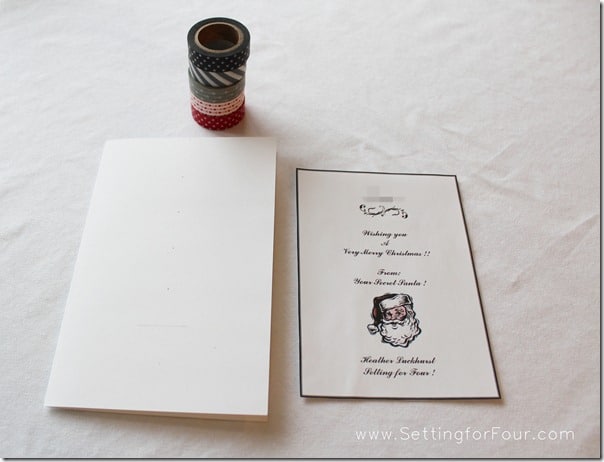 Materials:
Pencil
Printed greeting insert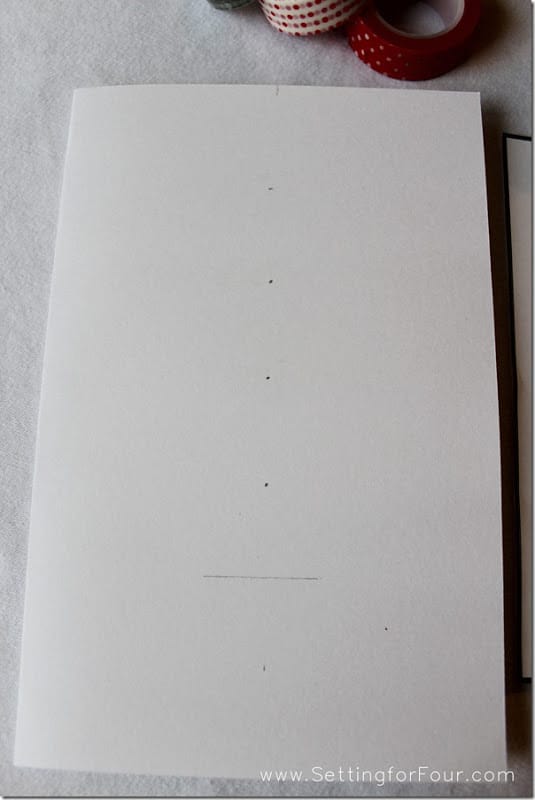 Tutorial:
Fold sheet of cardstock in half.

With pencil mark a few dots and lines on the card to mark the branches of the tree as shown above. These will be your guides for the tape placement.

Design and print out a greeting with holiday images – I just did this in Word.

Glue Greeting to inside of card.

Cut varying lengths of Washi tape.

Using pencil marks as guides, attach alternate lengths and colors to the front of the card to construct an image of a tree.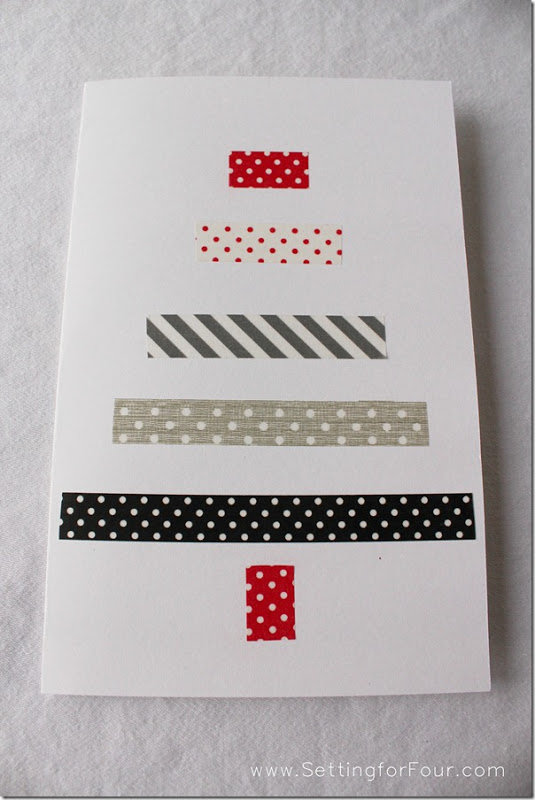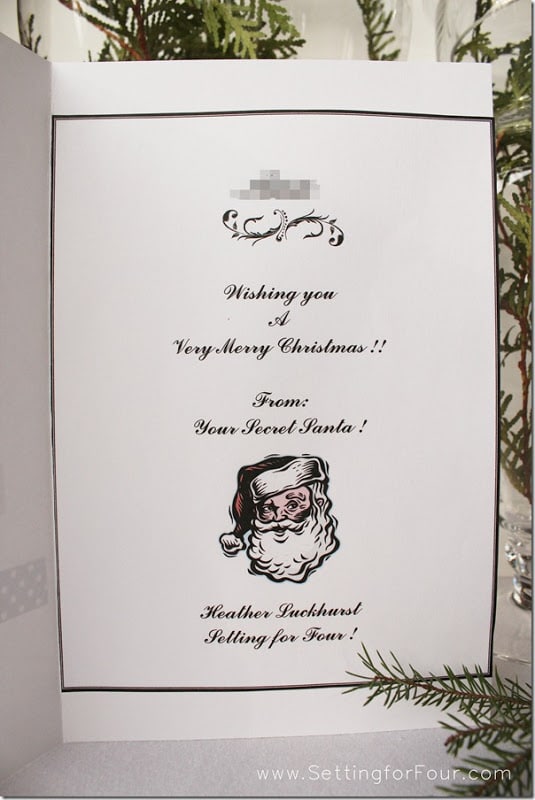 Isn't it adorable!!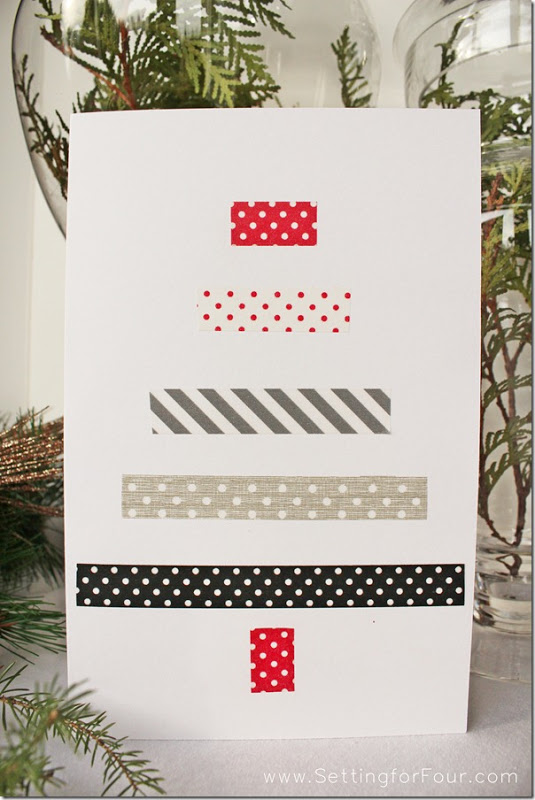 Have you ever used Washi tape? This was my first time but not my last!
You may also like:
Country Living Holiday Home Tour
Affiliate links are used in this post