For our family this Christmas is special….for a couple of reasons.
One – is that it's the first Christmas in our new home!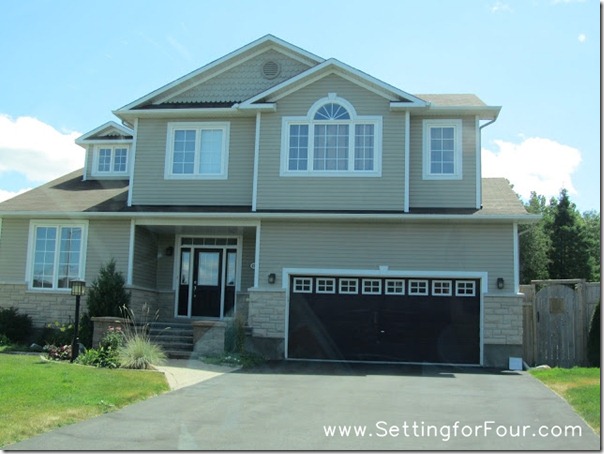 We moved here 4 months ago and although our home is new and the mantel where our stockings hang is different this holiday…
our Red and White Christmas tree will be the same,
the same red and white ornaments, the same icicles, Santas and nutcrackers…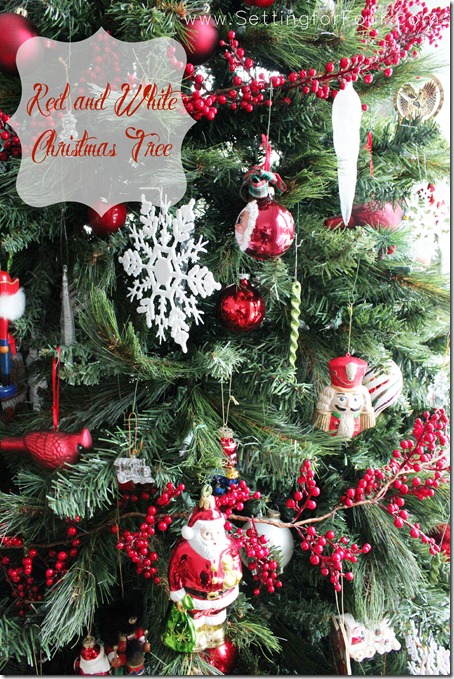 the same tradition…
….of a red and white Christmas tree.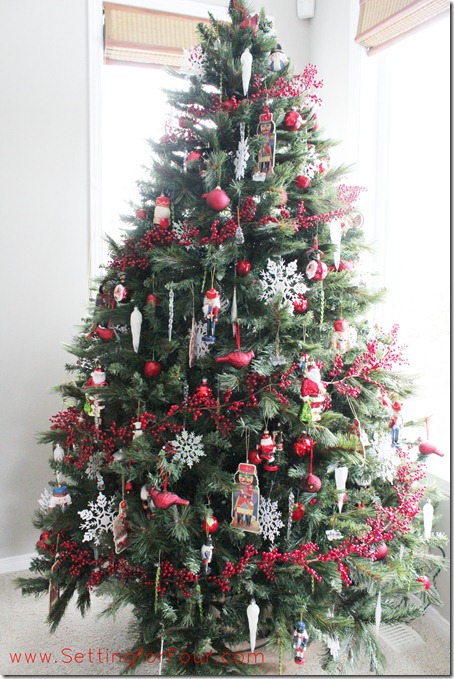 Oh sure there are Christmas trees decorated in blue, silver, gold and green…
but for us it's a traditional red and white tree that reminds us of years past.
Because the best reason this Christmas will be special is solely because this will be the first Christmas in a long time where our military family will spend quality time together and just be together as one….
….together as one, beside our Red and White Christmas tree!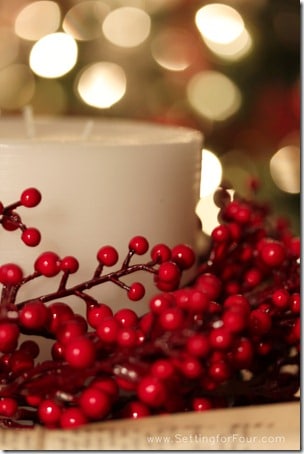 Hope you enjoy these pictures!: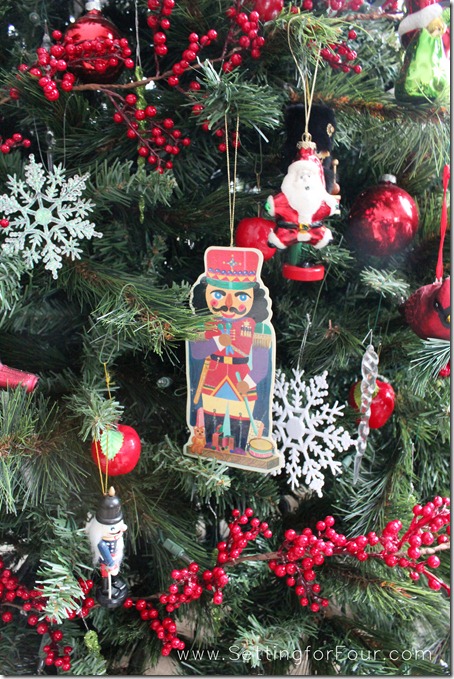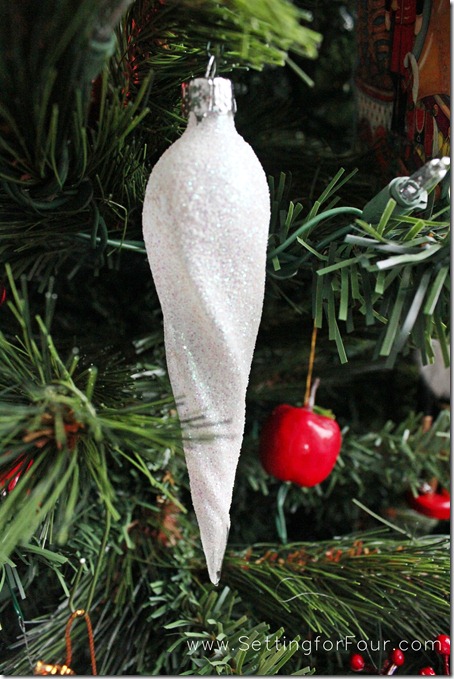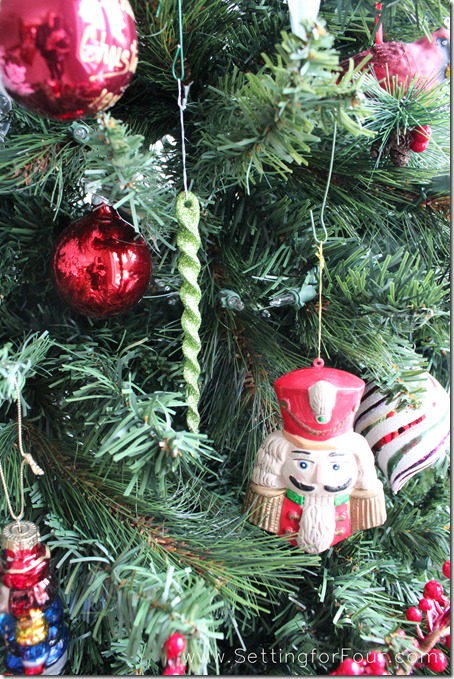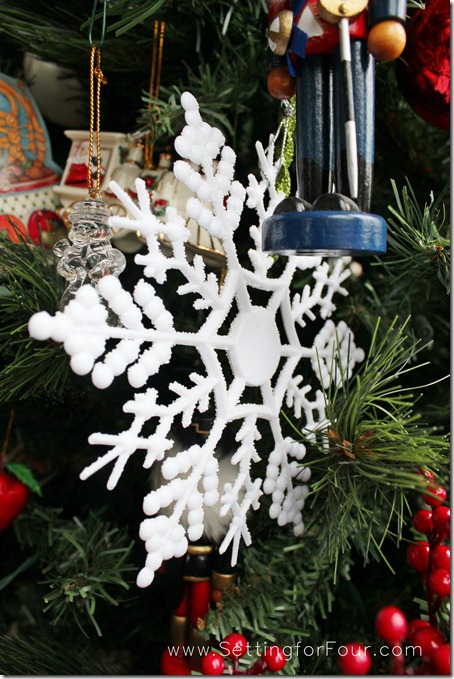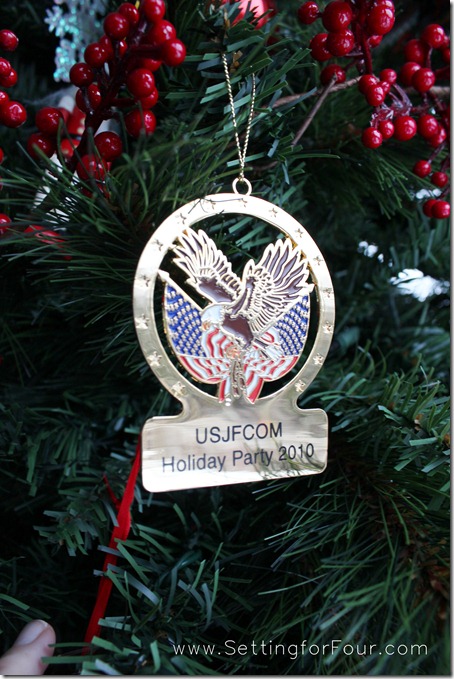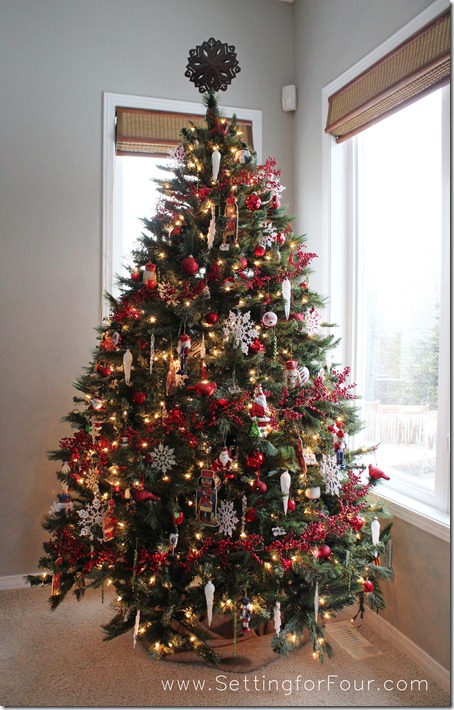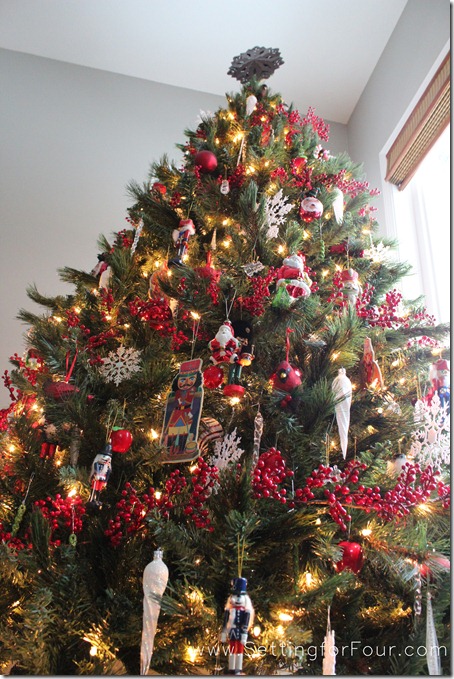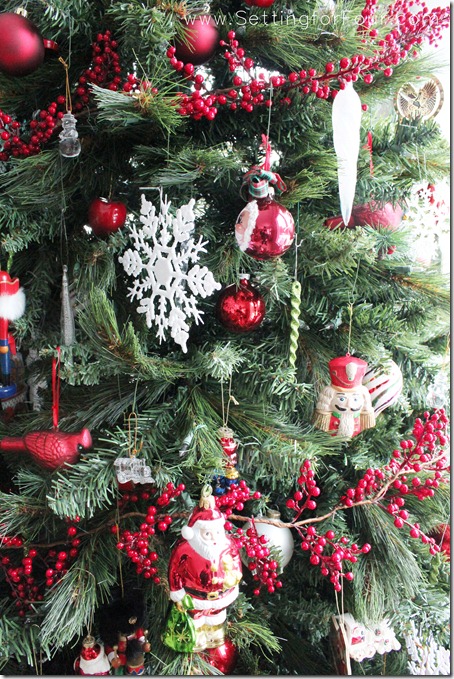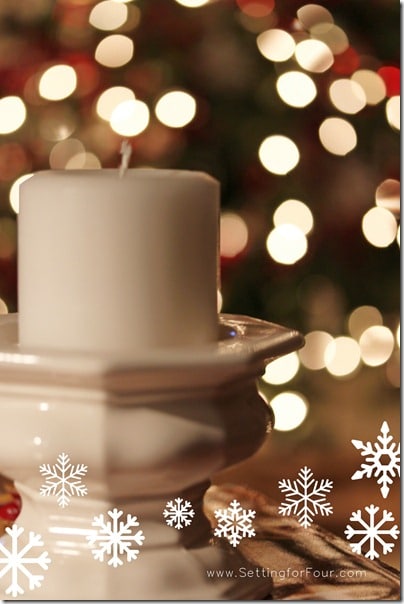 Linking to:
52 Mantels House of Hepworths 36th Avenue A Glimpse Inside Thrifty Decor Chick
At The Picket Fence The Frugal girls The Grant Life Serenity Now
~ ~ ~ ~
Have you just discovered Setting for Four?
If so, I'd love for you to follow me by email so you never miss an update! Click below!
Or follow along with me here !:
* Thank you SO much for coming by for a visit! I love to hear all of your comments! *
Heather
Written by Heather at Setting for Four
Setting for Four is a home design, décor and lifestyle blog. Focus is on home renovations, crafts, DIYs, tutorials, recipes, as well as family friendly design and decorating ideas that won't break the bank or sacrifice style.

You can find Setting for Four on Google+
Sharing at:
DIY Showoff Christmas Tree Linky Party