How did that happen? Summer is almost over and it's back to school time already! Maybe your kids have started school (our youngest goes back in a week) and you've realized they really do need a updated study space (check out the kids bedroom and study space mood boards I made for you, included below!)….or they are about to start school and you've realized their feet have grown an entire size since you bought them back to school shoes (does that happen to you too?)!
Let's get our kiddos ready for a great school year ahead with new back to school clothes, school supplies and a fabulous place to study!
Here are the Top Ten Must-Haves for Back to School: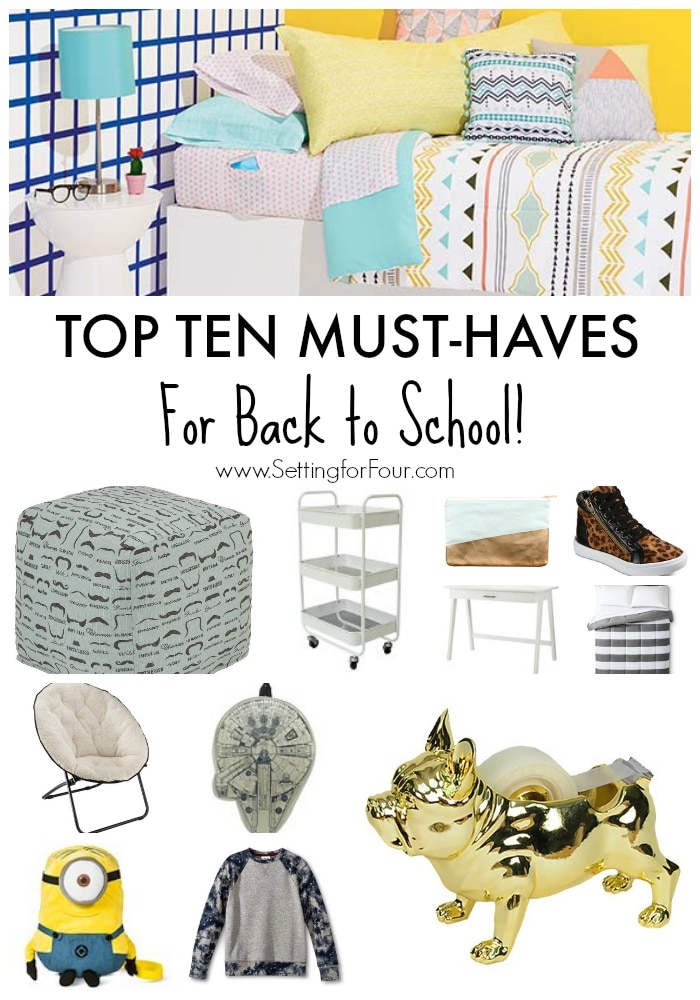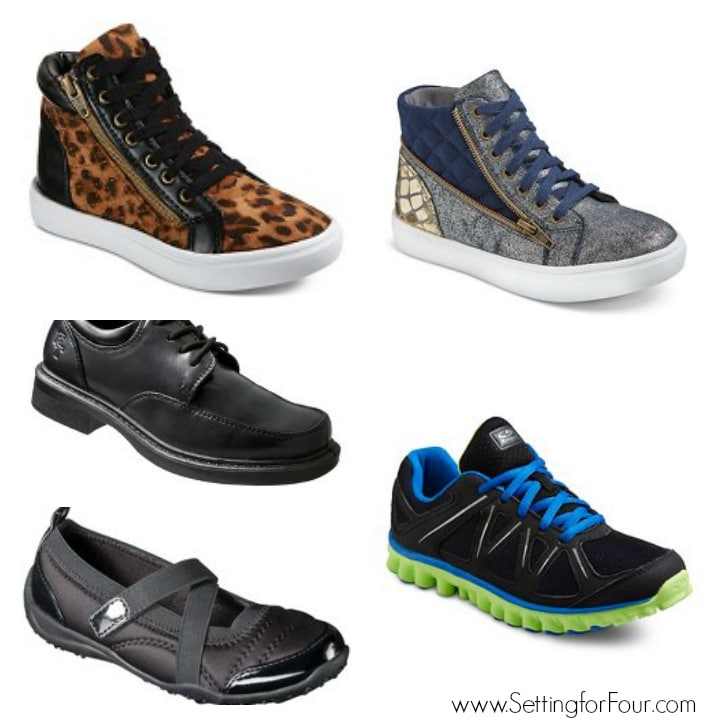 1. Shoes:
Girls' SELFIE Leopard Print Sneakers
Girls' BESTIE Sparkly Sneakers
Boys Lace Up Uniform Oxfords
Girls Mary Jane Uniform Shoes
Boys Champion Athletic Shoes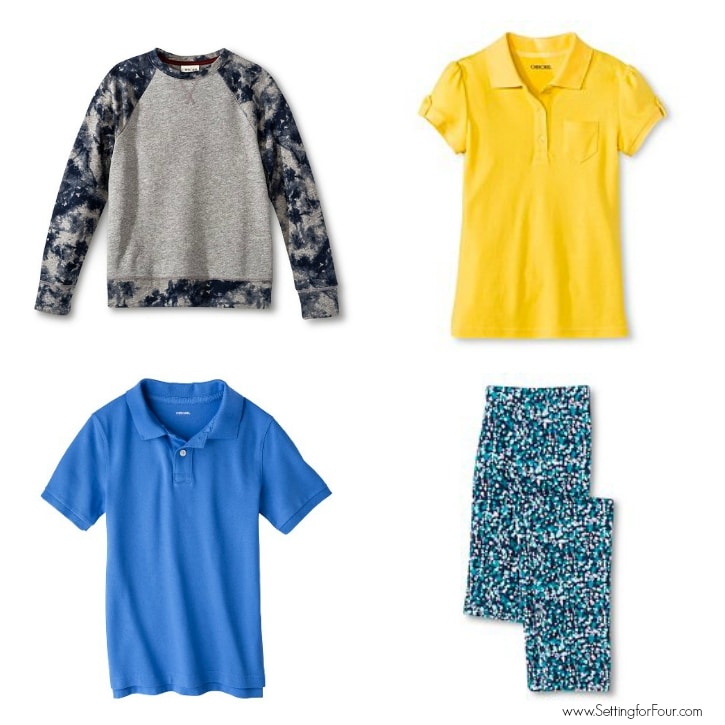 2. Clothing:
Girls Fashion Polo
Girls Floral Leggings
Boys Back to School Collection
Boys' Solid Polo
3. Backpacks and Lunch Kits:
Disney Frozen Backpack with Lunch Kit
Polka Dot Canvas Backpack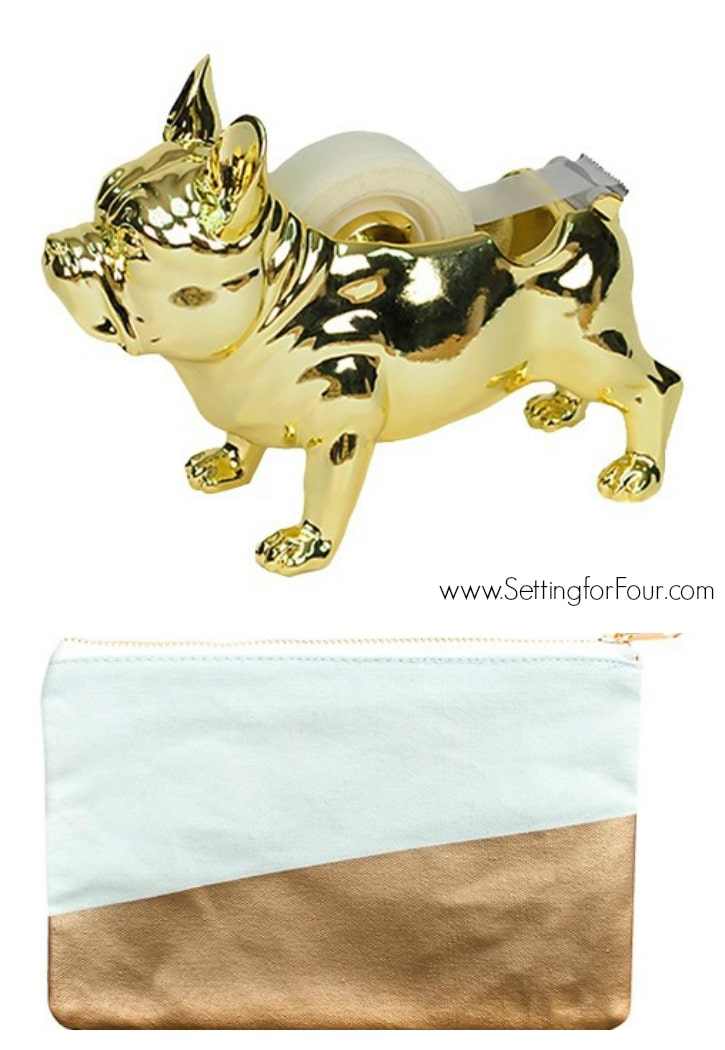 4. Back to School Supplies:
Threshold™ French Bulldog Tape Dispenser
Nate Berkus™ Pencil Pouch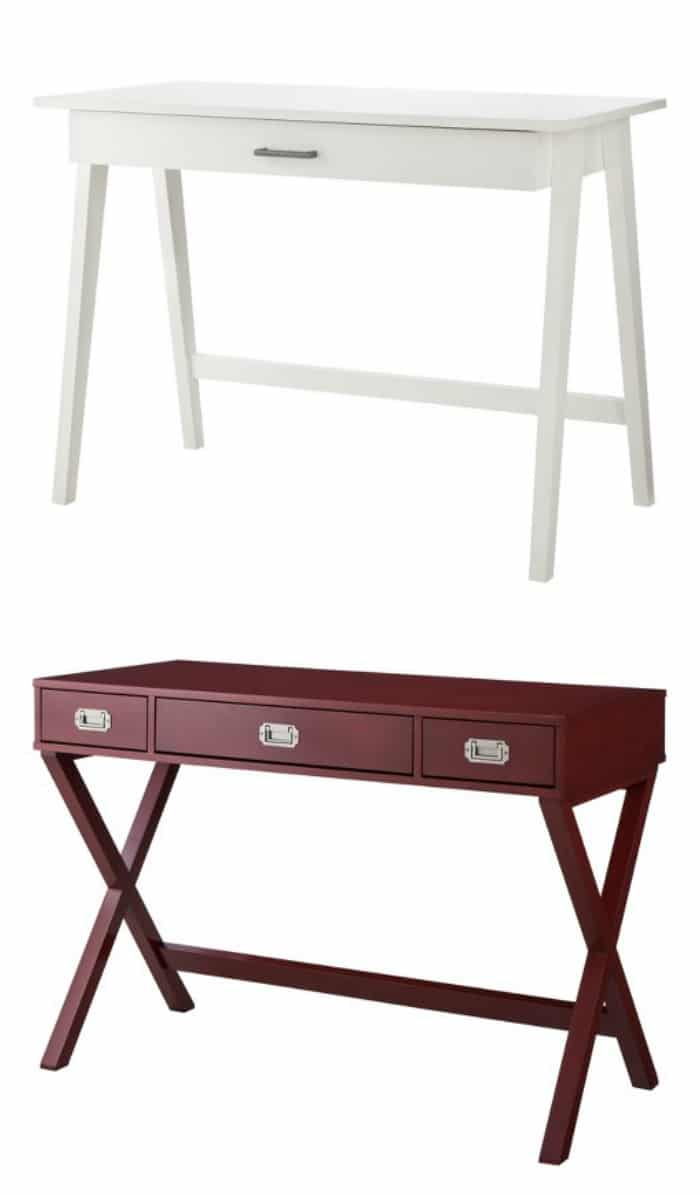 5. Desk: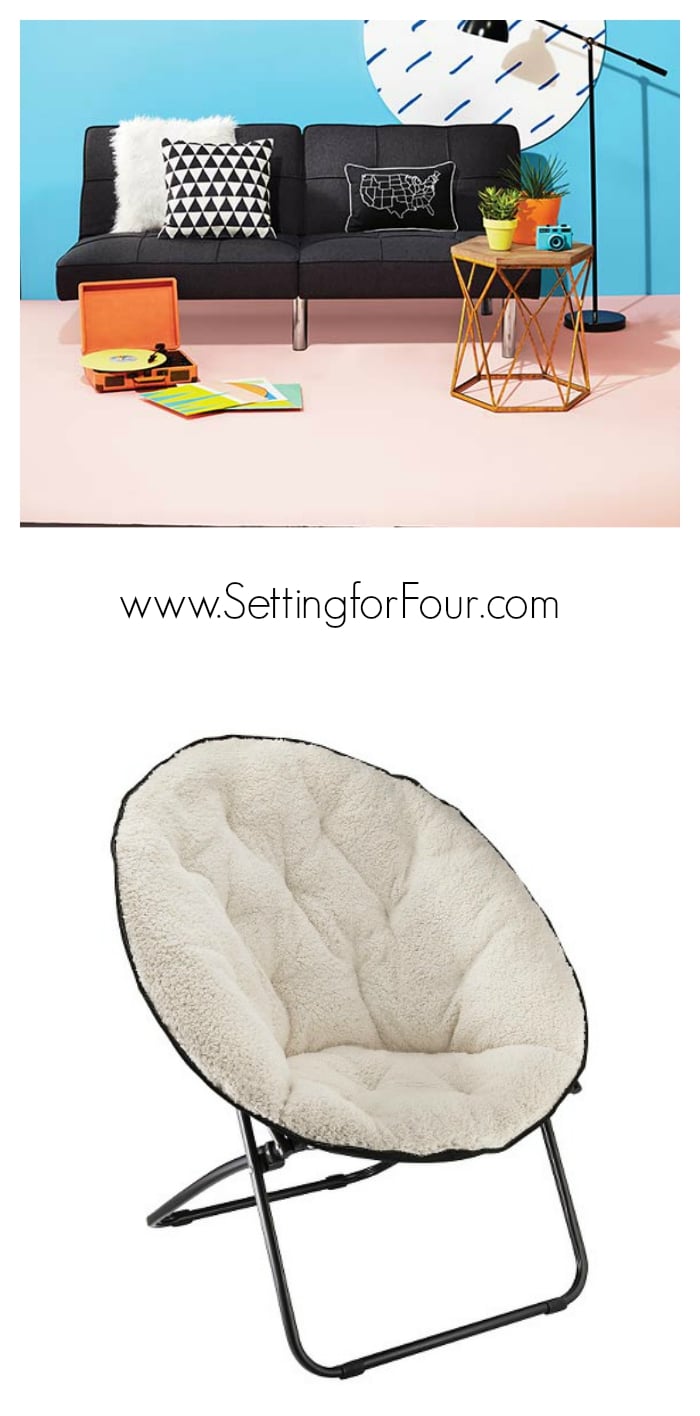 6. Furniture:
7. Bedding:
Room Essentials™ Mixed Global Comforter
Room Essentials™ Rugby Stripe Duvet Cover Set

8. Organization:
9. Room Decor:
Tribal Pouf
Mustache Cube Pouf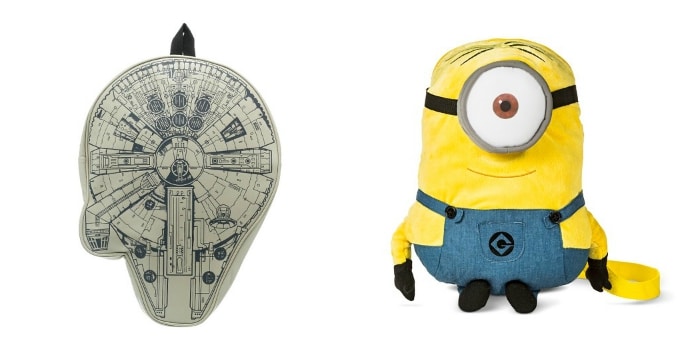 10. Just-for-Fun stuff:
Despicable Me Boys' Backpack
Star Wars Millennium Falcon 3D Backpack
I put together two back to school room mood boards for you to see how all of these decor ideas look together! Enjoy!
COOL KIDS BACK TO SCHOOL STUDY SPACE AND BEDROOM LOOKS- FOR HIM AND HER!
Wouldn't your kiddo love one of these rooms?