See the Top Paint Colors of the Year – Decor Trends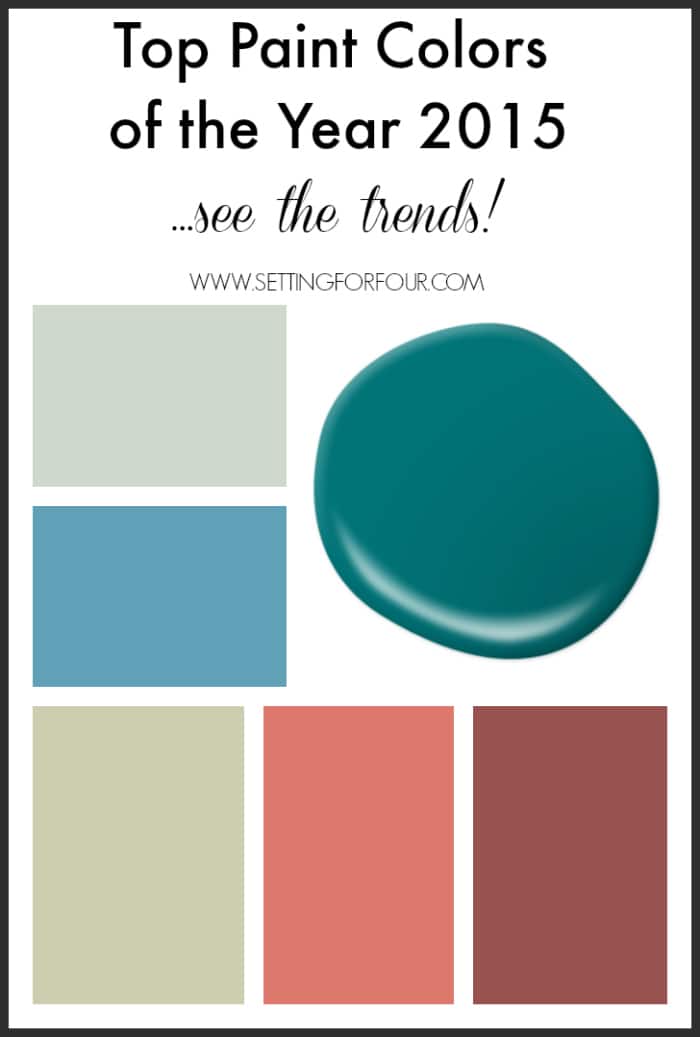 The color gurus have spoken and announced the top Paint Colors of the Year 2015! These colors are what's hip, in vogue and trendy this year – let's have a look to see which one's we'd like to add to our home!
Top Paint Colors of the Year – Decor Trends
I have several room painting projects planned for the year: my office, guest bedroom, teen bedroom and basement! So I'm paying close attention to these colors for inspiration! Let's start with the 'go to' subject matter expert on all things color….Pantone!
1. Pantone – Marsala
Much like the fortified wine that gives Marsala its name, this tasteful hue embodies the satisfying richness of a fulfilling meal while its grounding red-brown roots emanate a sophisticated, natural earthiness. This hearty, yet stylish tone is universally appealing and translates easily to fashion, beauty, industrial design, home furnishings and interiors.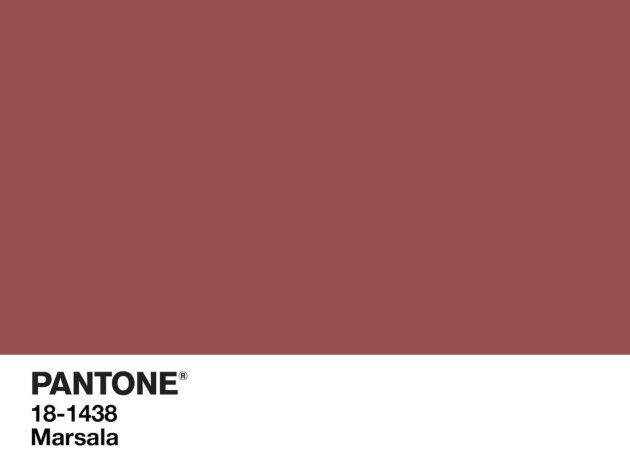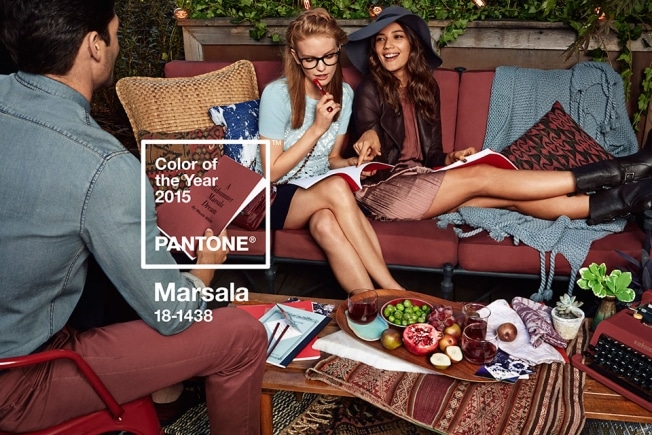 What do you think of this color? To be honest it reminds me of the 'Roasted Pepper' burgundy-ish kitchen I had 15 years ago…at first I didn't like Marsala at all, but to be honest it's growing on me! It's very rich and as you can see in the above photo looks great with navy, grey and chambray blue. I don't know if I could paint my walls with this color but I bet we'll be seeing lots of Marsala home decor accessories (think pillows, vases) in the stores this year!
2. Sherwin-Williams – Coral Reef (SW 6606):
According to Sherwin Williams: Coral Reef is a vivacious hue. Upbeat and optimistic, Coral Reef celebrates a time for renewal and is the perfect mélange of pink, orange and red that can be used to liven up any space.
"Its unexpected versatility brings life to a range of design aesthetics, whether traditional, vintage, cottage or contemporary."
Jackie Jordan, Sherwin-Williams director of color marketing.

I'm not sure about this one to be honest… but to be fair I'm a 'cool' color person and this is a very warm color. What do you think?

3. Farrow and Ball – Light Blue
'The use of Light Blue in the home is intended to create an interior where colours shift and change like the landscape. We instinctively gravitate towards colours that remind us of the softer side of life to make our homes into an oasis of calm away from the brashness of modern life.'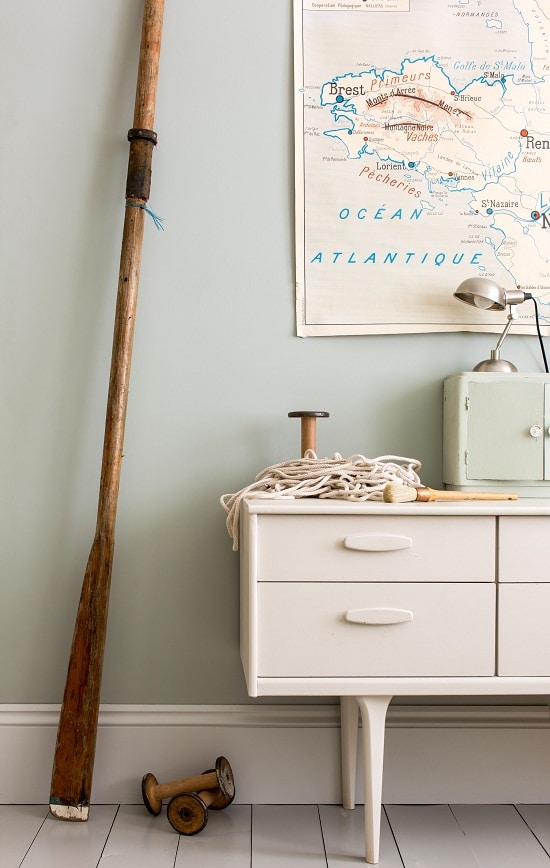 I love this color!! A greyish blue? Yes please!
4. Benjamin Moore – Guilford Green
This color is part of the Historic Color collection. " The color that ties things together–GUILFORD GREEN. OUR COLOR OF THE YEAR."
"A neutral that's natural. A silvery green that works with, well, everything. No worries. No second thoughts. Just a brush, dipped in a can, whooshed on a wall, and a whole lot of happily ever after."
–Ellen O'Neill, Creative Director, Benjamin Moore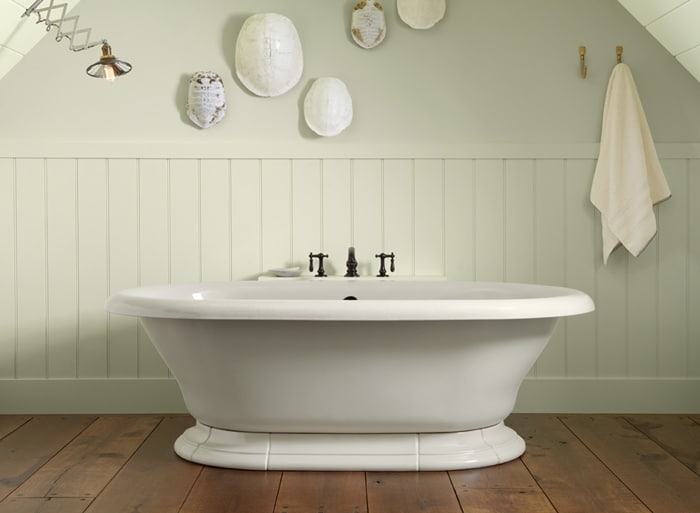 Very springish and fresh – this color get's my thumbs up!
5. CIL – Hidden Harbour
I love blue however this one is a bit bright for entire walls…..it would look amazing painted on the back of a bookcase!
Behr – Essential Teal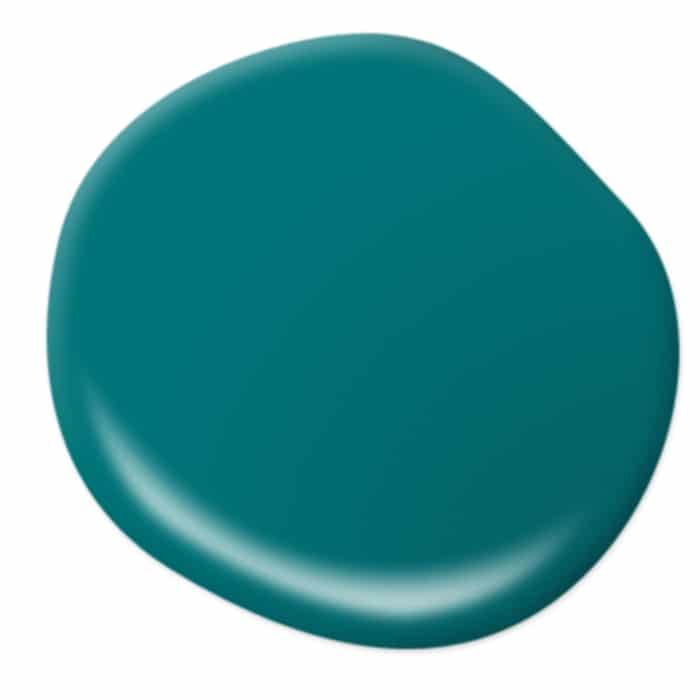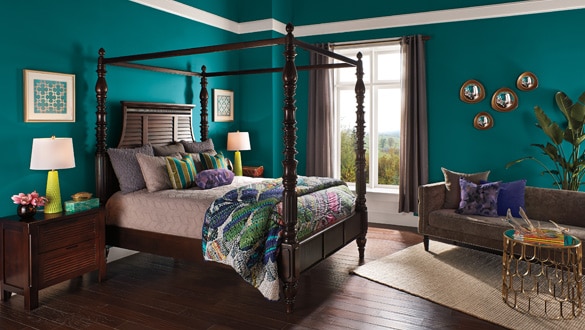 I love this one – hands down beautiful! It looks relaxing and interesting…and reminds me of a Caribbean lagoon!
So there are the top paint colors of the year 2015 – which one is your favorite?
Will you be using any of them this year?
Like this post? You may also like these popular posts too!
How to Organize your Pinterest Boards alphabetically