Happy Thanksgiving tomorrow to all my wonderful American friends!
I hope you have a wonderful relaxing day with family and a delicious meal to complete this fabulous holiday of Thanks!
Here is the roundup of features from the N~S~E~W Traditions Thanksgiving Linky Party!
Lot's of Inspiration!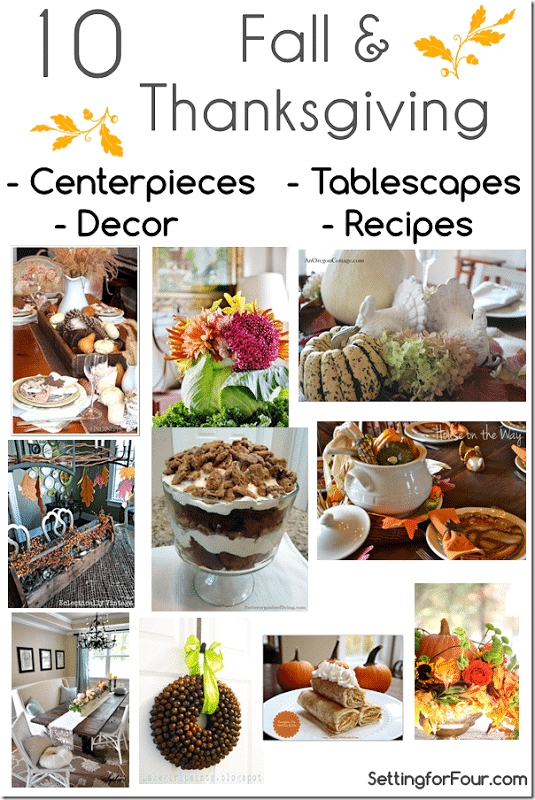 A stunning and chic Cabbage Vase Centerpiece from Thistlewood Farms
Aren't these plates adorable? A truly bountiful Thanksgiving Table from House on the Way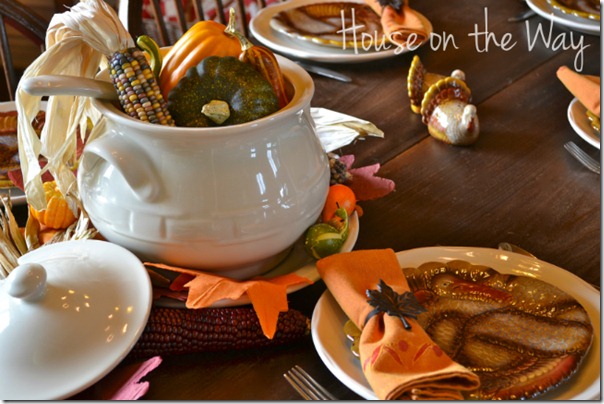 Use candied pecans to add even more deliciousness to this Pumpkin Trifle Better Organized Living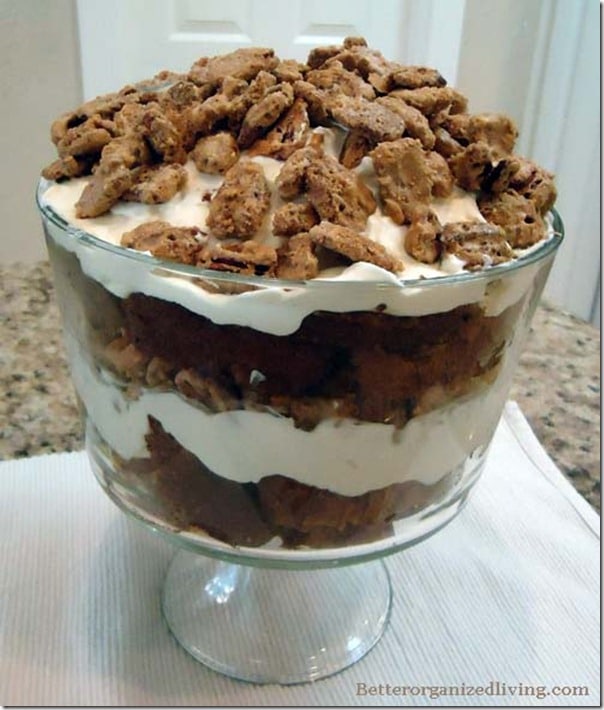 Love the pop of apple-green ribbon on this lovely Hickory Nut Wreath from Lake Girl Paints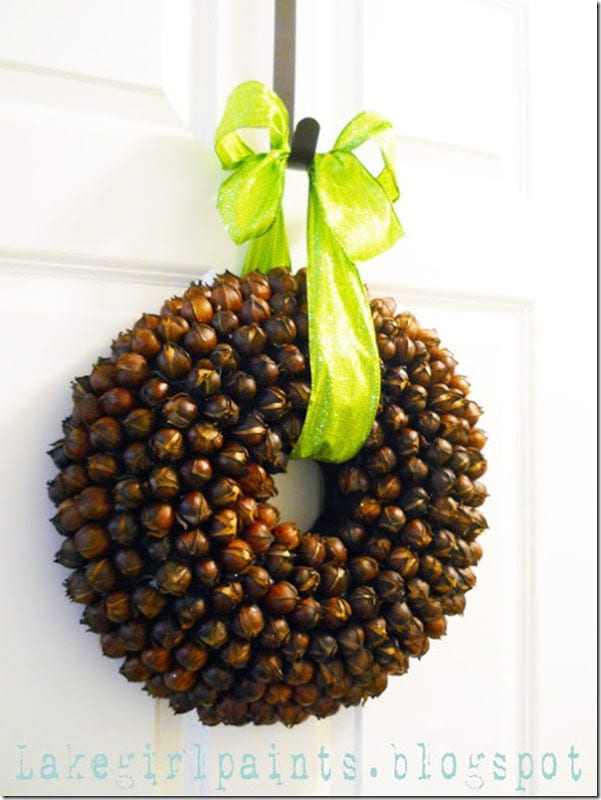 Kelly is so clever to use a vintage tool box to create this statement centerpiece! Eclectically Vintage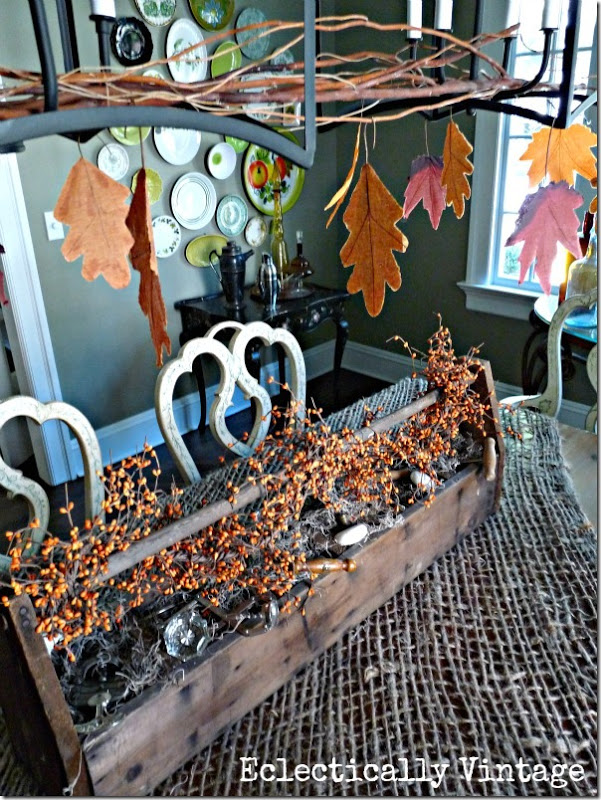 White accessories are timeless! Shabby-Chic thrifted and distressed ceramic turkeys from An Oregon Cottage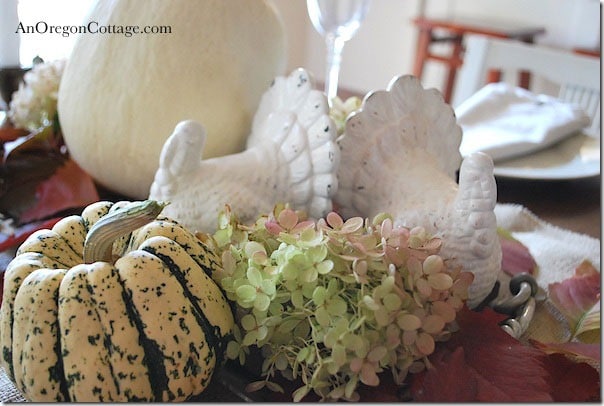 Laura creates a stylish and chic tablescape with a tweed runner and transferware at Finding Home Online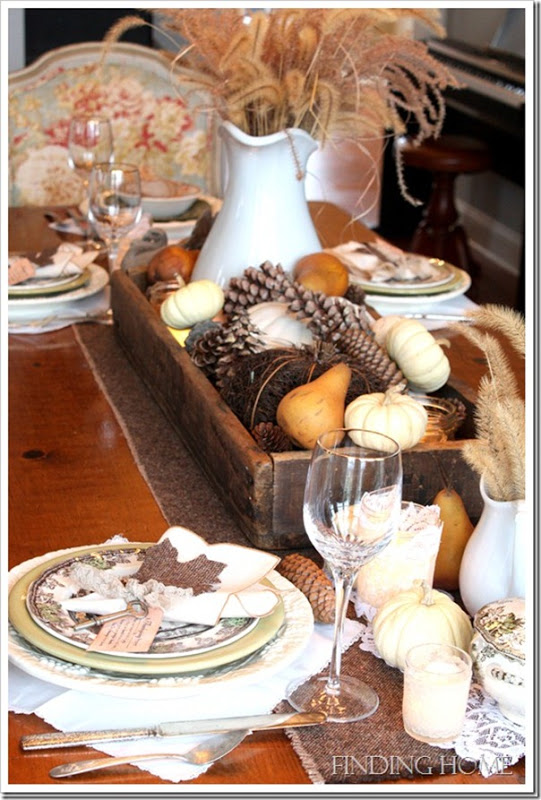 Wow – these look yummy! Pumpkin Pie Tortilla Rolls from Sweet Little Blue Bird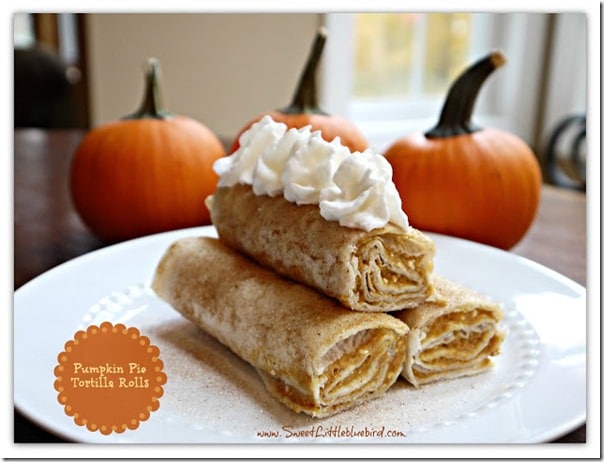 I am completely smitten with this stylish dining room and Fall centerpiece from Sophia's Décor!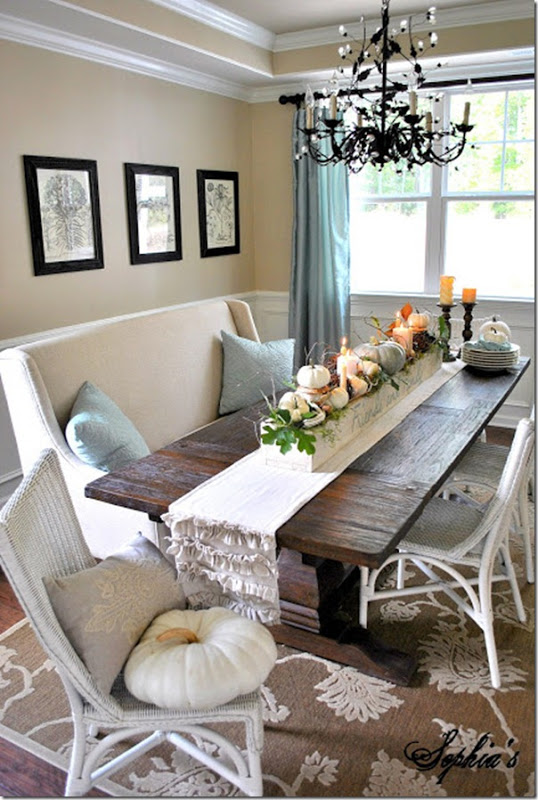 Thanks everyone for linking up to the party – you are all very creative and talented!
Thanks as well to At The Picket Fence, Freckled Laundry, It's So Very Cheri, Mrs. Hine's Class, Notes From A Cottage Industry and Three Mango Seeds for cohosting this fun party with me! You ladies rock!

~ ~ ~ ~
(Don't forget to enter the Stuff the Stockings Giveaway! You could win a $150 – $200 prize package!!)

* * *
~ ~ ~ ~
Have you just discovered Setting for Four?
If so, I'd love for you to follow me by email so you never miss an update! Click below!
Or follow along with me here !:
* Thank you SO much for coming by for a visit! I love to hear all of your comments! *
Heather
Written by Heather at Setting for Four
Setting for Four is a home design, décor and lifestyle blog. Focus is on home renovations, crafts, DIYs, tutorials, recipes, as well as family friendly design and decorating ideas that won't break the bank or sacrifice style.

You can find Setting for Four on Google+