Update! Pinterest has changed the way you can organize your boards – this is the

most up to date

method:
1. Log into your Pinterest account.
2. Your boards will appear under your profile information.
3. Select the way you want to arrange your Pinterest boards by clicking on the method in the 'Sort boards' dialog box as demonstrated below:
4. If you want to organize your boards alphabetically select 'A to Z' – they will automatically organize alphabetically!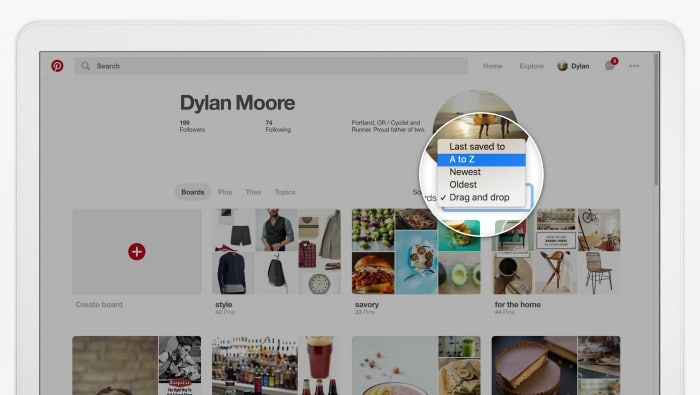 image source: Pinterest
5. If you want to organize your boards yourself – select 'Drag and drop'. Then take your mouse and hover your mouse 'pointer' over any Pinterest board you'd like to move. Your mouse 'pointer' icon will change to a 'hand' icon.
4. When the 'hand' icon' appears, left click with your mouse on the board. Hold the left click mouse button and move the board anywhere you'd like.
5. When you have moved it to where you want it to be located, unclick the left mouse button and release the board. You have to make sure a space opens up as you hover over it's new position to allow the board to actually slide into that position.
6. That's it!
Now you can move your boards as you like! I like to arrange a few of my Setting for Four blog boards at the top, like my Setting for Four Blog Pinterest board, and my Home Decor Ideas at Setting for Four Pinterest board, then I alphabetize the rest of my boards.
I hope you found these Pinterest tips helpful on How to Organize Your Pinterest Boards!
Also check out my post on The New Pinterest Profile Updates & How To Customize Your New Pinterest Profile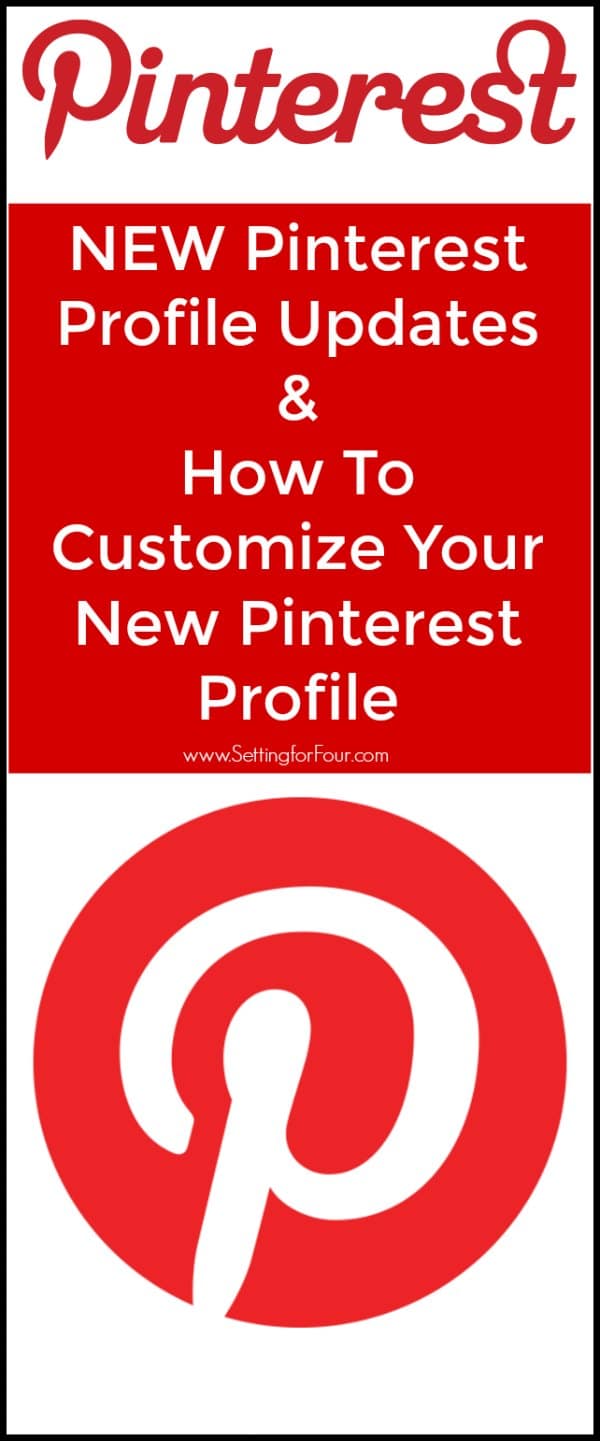 You may also like:
How To Start A Blog – A beginners guide from start to finish! With pictures and easy to understand steps.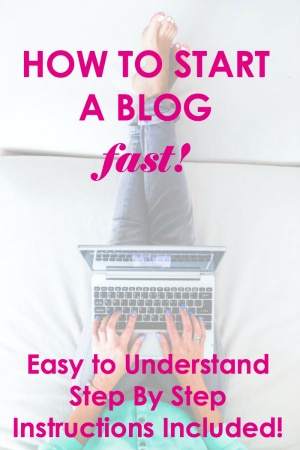 Make Today Awesome! FREE Daily Planner Printable!