Do you love instant and immediate results? Me too! That's why it's been so exciting to refresh my living room and give it a Quick and Easy Makeover with Ikea textiles!
I'm thrilled to be collaborating with IKEA on this fun project to demonstrate how simple it is to give a room a whole new look… that's quick to pull together! Using Ikea textiles including throws, pillow covers and Ikea fabric this is my living room's brand new look! I'm honestly in love with my new room!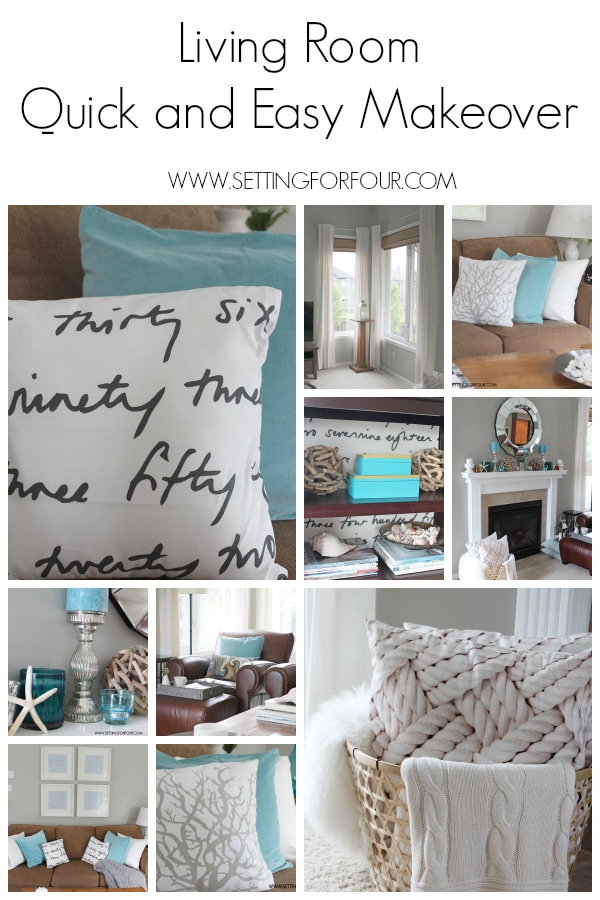 If you follow me on Instagram you'll see all the changes my living room has undergone since we did this makeover! It's changed so much!
LIVING ROOM BEFORE AND AFTER
Here is my living room prior to the Ikea quick and easy makeover! After: Textiles definitely add a finishing layer to a room!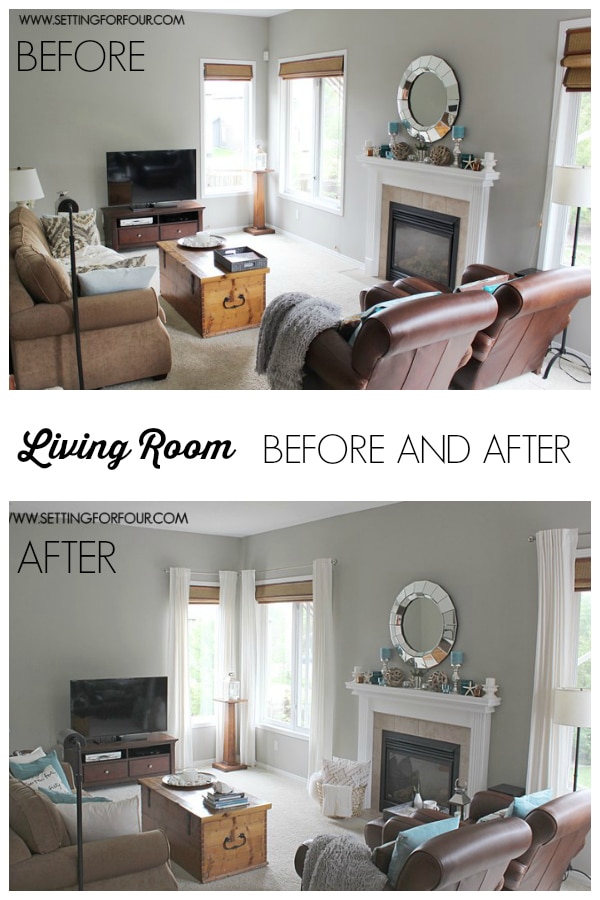 Let's rewind a bit and take a look at how our living room started out….Here is a picture of our living before we moved in – yellow paint, no curtains and a brown stained wood fireplace. We painted the walls a gorgeous shade of light grey, created a focal point in the room with the large mirror, painted the fireplace white and arranged our seating for better TV viewing. With the IKEA textiles I was able to add a beautiful layer of softness, pattern and color to our room!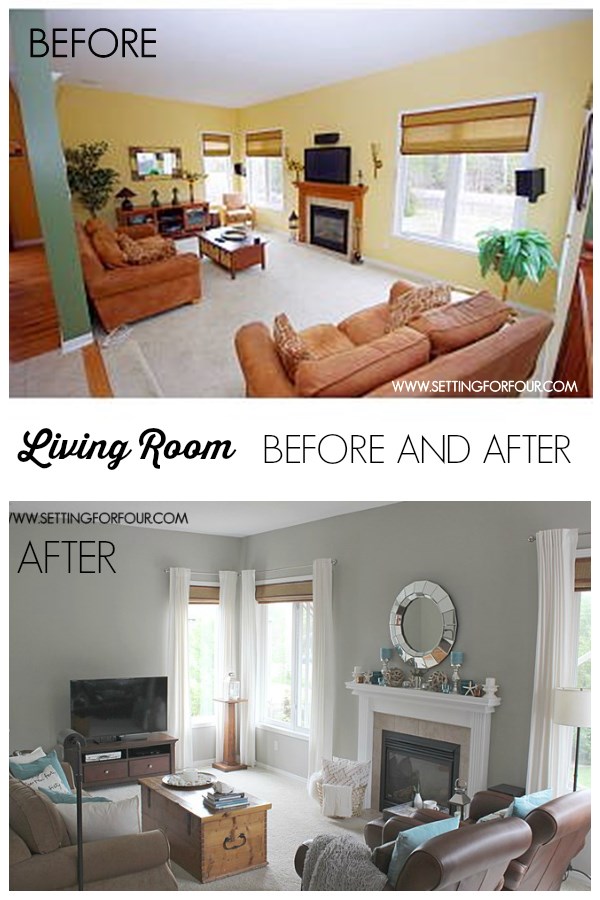 As I mentioned in my Living Room Design Plan and Mood Board post, my living room really hasn't changed much since we moved in two years ago. I created a Mood Board for inspiration to see which Ikea textiles would look best with my sofa and leather club chairs. (I love making mood boards! They really are helpful as a decorating guide for any space!). I wanted my living room to have a relaxed, comfortable and coastal feel since my family loves the beach!
Here are my living room 'before shots':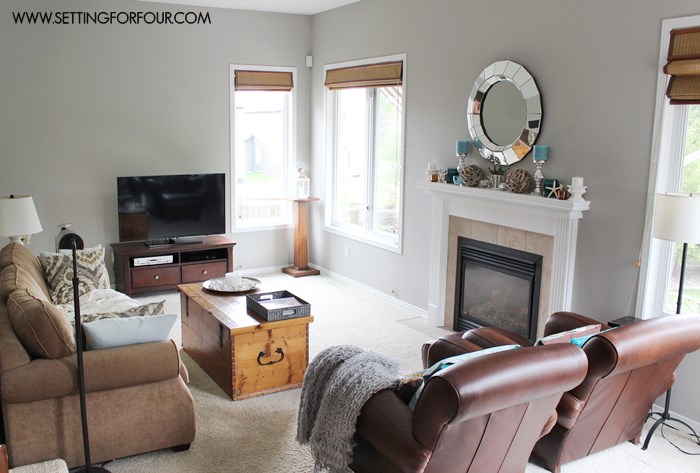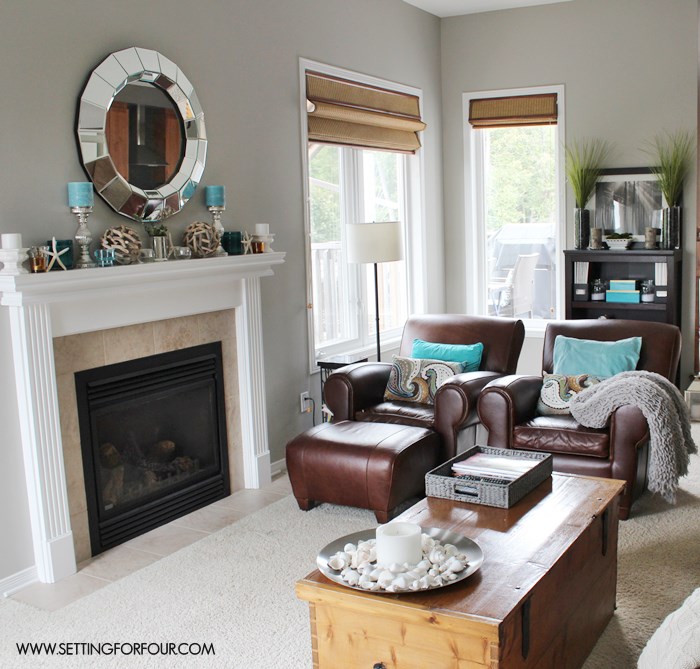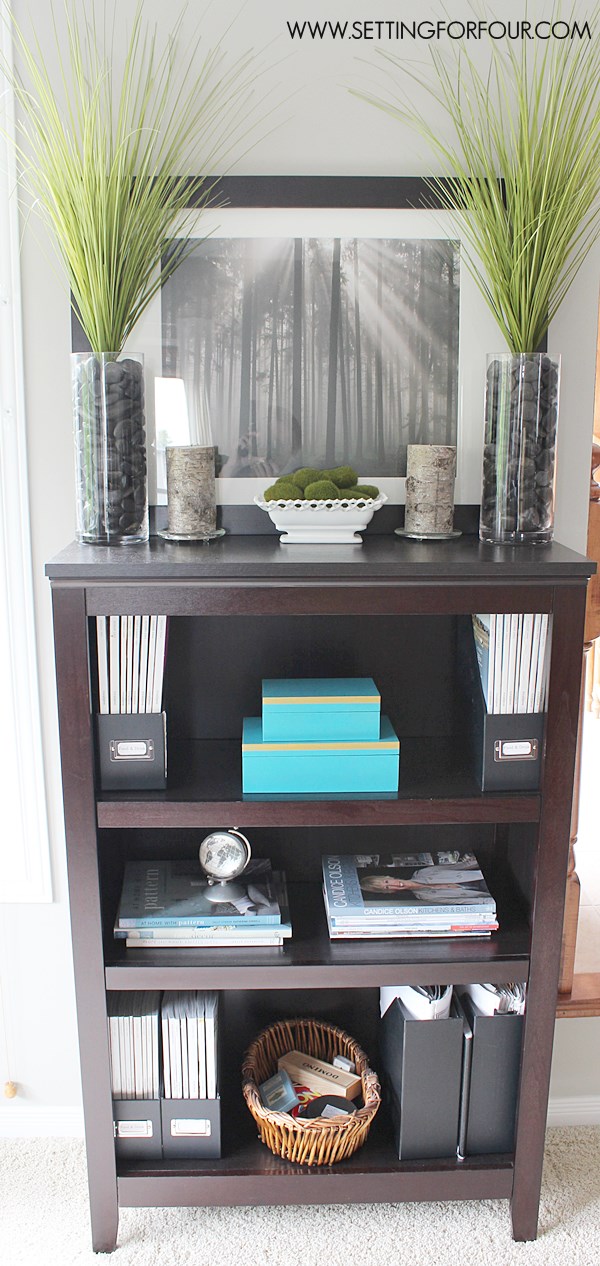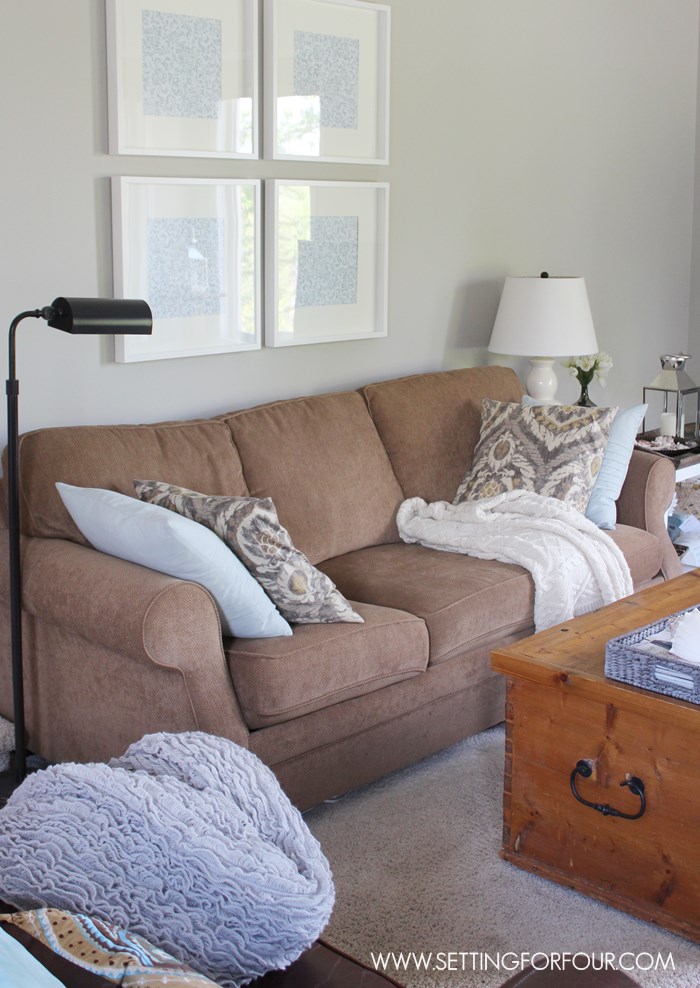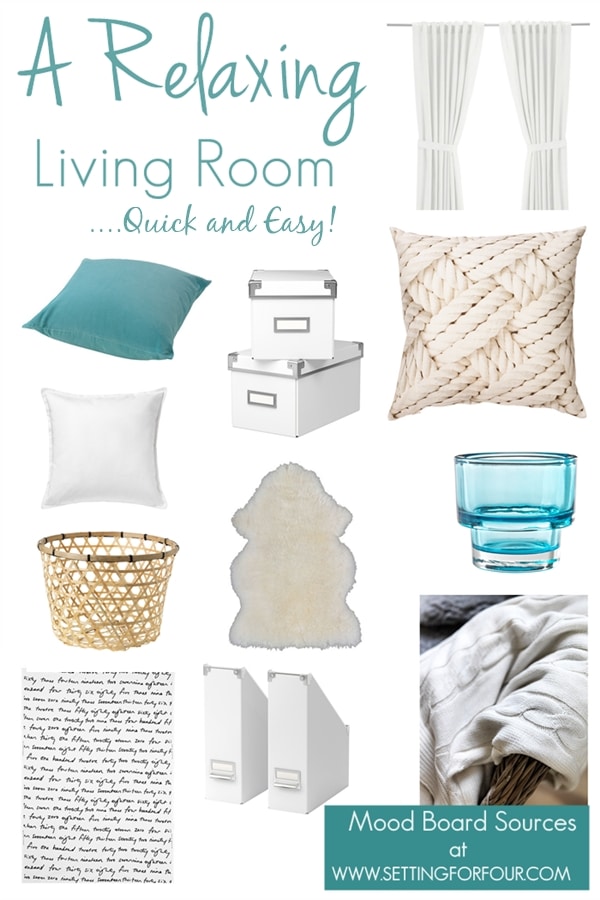 I had so much fun shopping at IKEA for my Mood Board selections. Wow, I have to say, IKEA has lots of gorgeous textiles and decor for summer in the stores right now! Have you seen their latest lines? Lots of nautical inspiration and fun colors are on the shelves now!
Then I came home and had tons of fun decorating my living room and had the room completed in no time at all!
Here are my Quick and Easy living room updates using IKEA textiles!
(…..I went a little photo happy here to show you all the makeover updates I added to this room!)
I hung these Ritva White Curtains on my windows. I love these soft flowy white curtains and how they frame out the windows! They pick up the white in my fireplace molding too. These curtain panels conveniently have built-in tabs at the back so I just threaded them onto the rods and hung them!! So easy!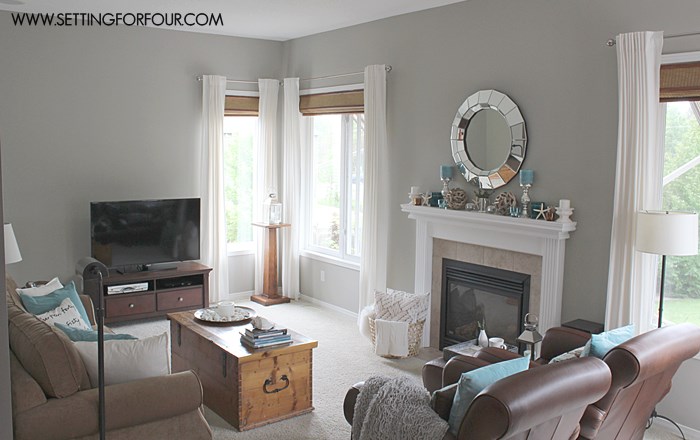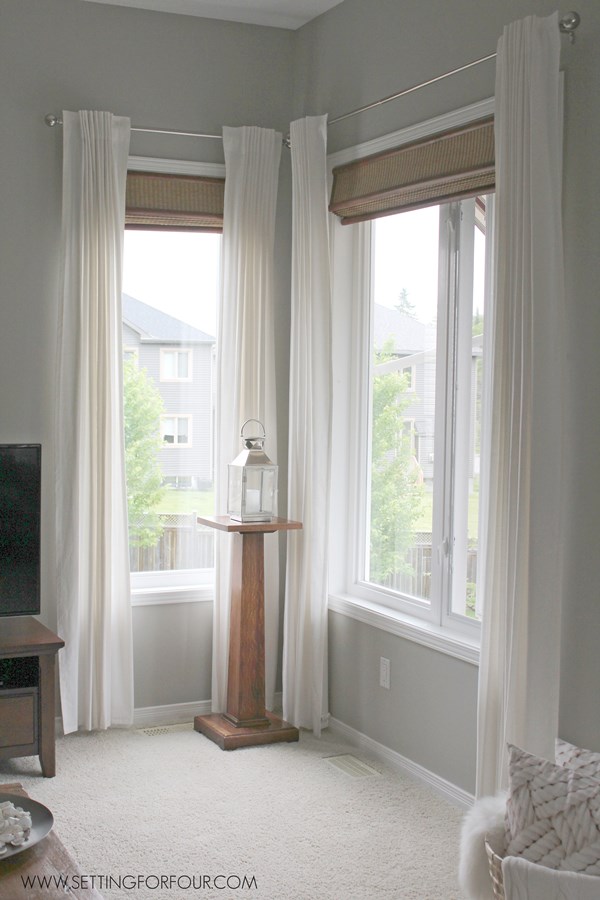 To give my tan sofa a perk-up I added these beautiful blue Sanela Cushion Covers, and white GURLI Cushion Covers to a few pillows on my sofa and made up two easy Five minute pillow covers with this pretty grey and white script Britten Nummer Fabric. What a huge difference these pillow covers make to my tan sofa and the aqua blue, white and grey colors pick up the other white, grey and blue accents I have in the room. These Sanela Cushion Covers are so comfy…they feel like velvet and are so soft!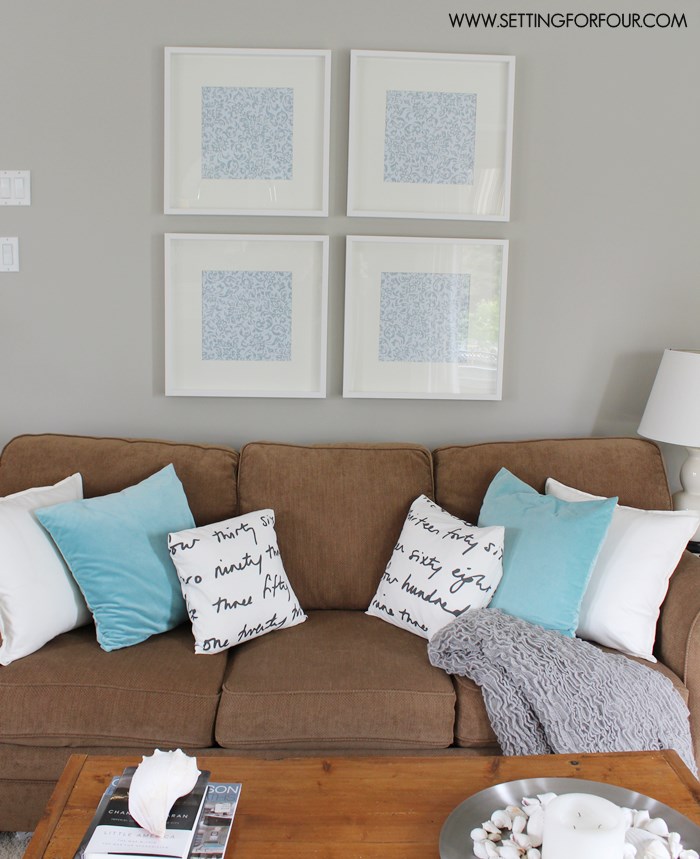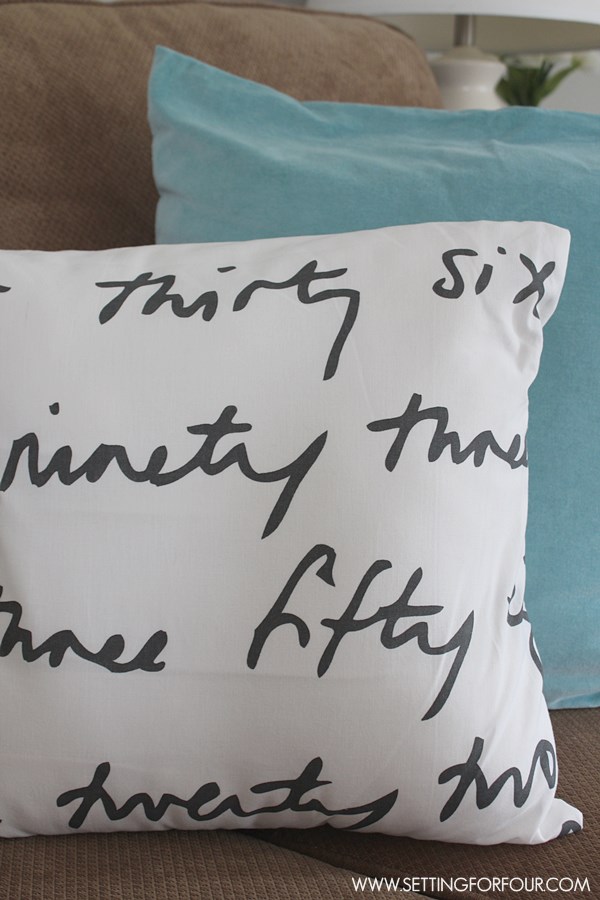 I also added the cushy blue Sanela Cushion Covers to our two leather club chairs…this aqua blue color looks gorgeous paired with brown leather! I mixed them with two brown, blue, cream and tan pillows that I already had and they work fabulous together. Which goes to show you that IKEA textiles can work fabulously with items you already own!