Hello everyone!! I'm not sure if you've seen it yet but Setting for Four has a new look on mobile! I now have a brand new, on trend, hi tech wordpress mobile responsive design to allow you guys an easier experience when you are reading my blog posts on your cell phones! Since roughly half of you read my blog from your cell phones this new look and layout will really be a huge improvement for you!
My new mobile site is faster and the posts are laid out in a way to provide an optimal viewing experience ….it's now easier to scroll around and find posts you want to read, pin and share!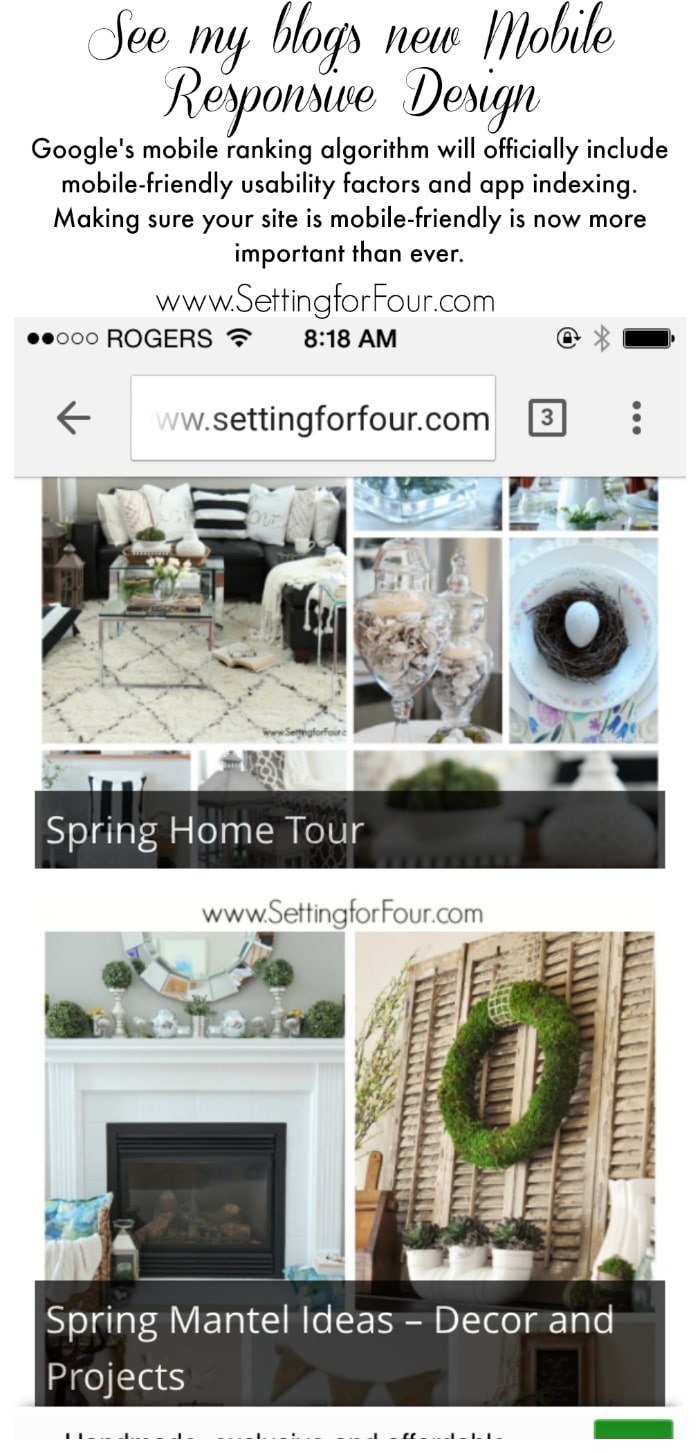 The problem with my old 'look' and layout is that each of my posts was taking up a lot of space…and so everyone had to scroll around forever to find things. And it was slower to open an individual post too.
But I've changed that and made it better!
This is my new look!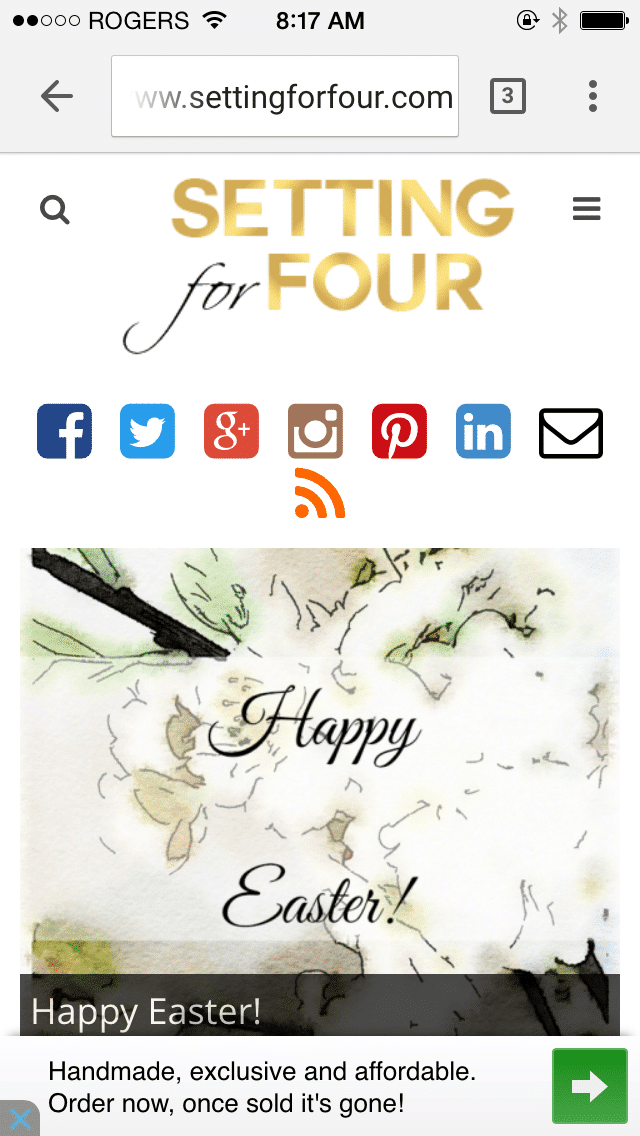 Posts are compact and there isn't any truncated post information. It's very pared down and clean looking: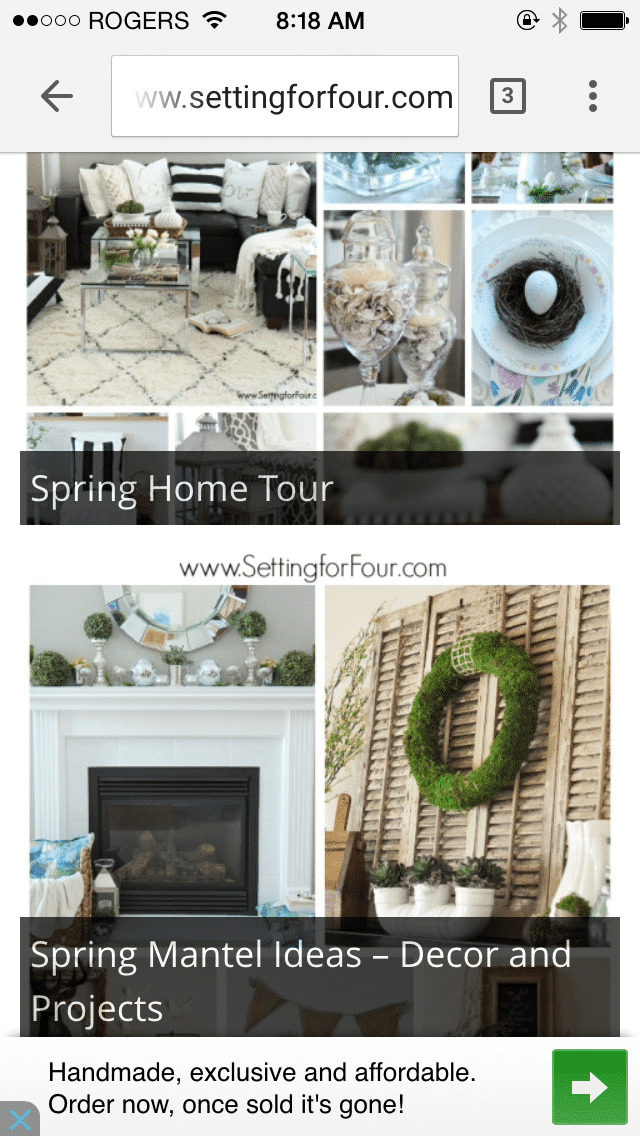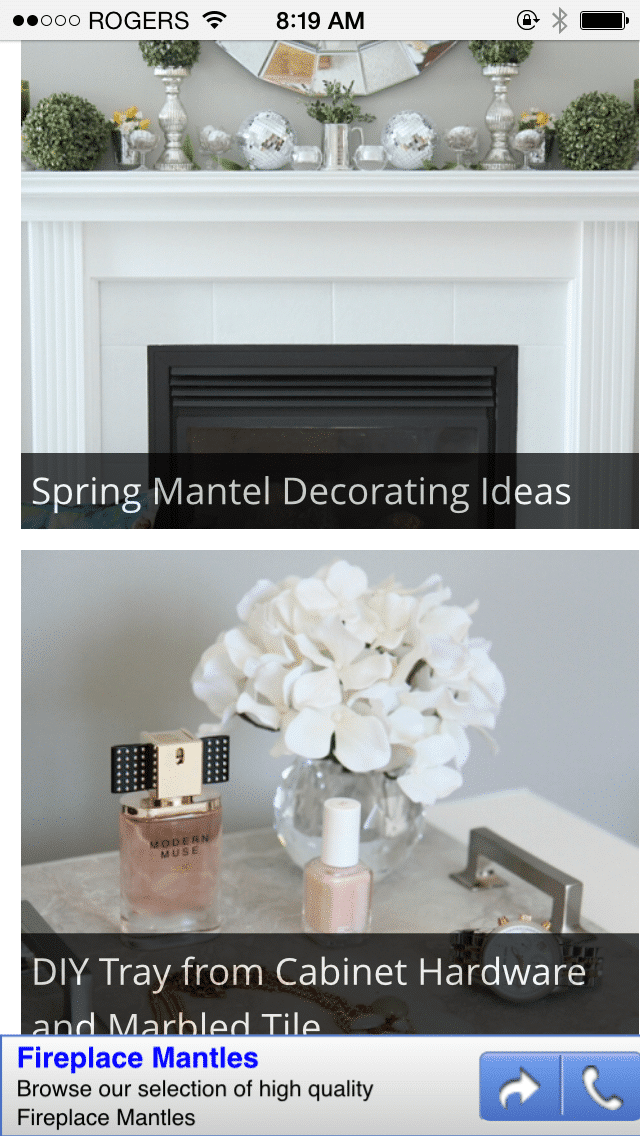 When you click on the 3 horizontal lines in the top right corner my menu expands to this: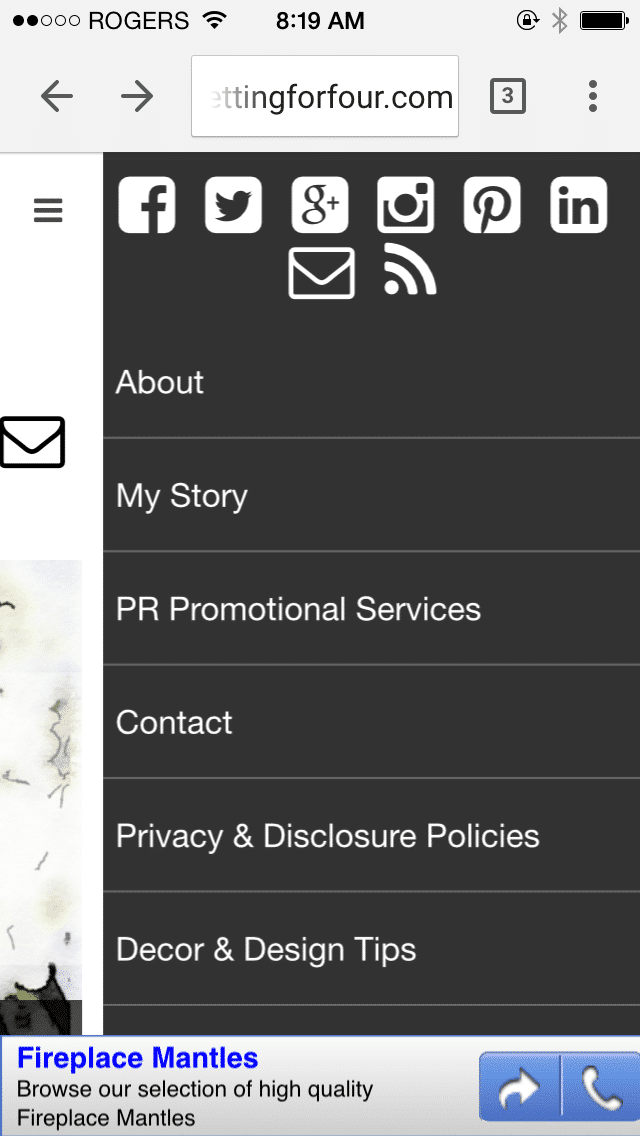 It looks quite different and more compact than the previous theme I was using on mobile.
This is the new way things are going for website viewing. It's the wave of the future since more and more people every day are viewing websites on mobile and less will be viewing them on desk tops, lap tops and tablets.
So my move to a mobile responsive design is happening at the right time to help make Setting for Four an easier and more fun experience for you! I treasure each and every one of you that visit my blog so the experience you have while reading my posts is a big deal to me!
(For those of you that don't read my blog from your cell phone – don't worry everything is still the same!)
So that's what's new here….. A little 'situation report' or 'sitrep' as my military hubby would say!
If any of you are bloggers and haven't heard, the new Google "Mobile Friendly" algorithm will kick in beginning April 21 2015.
Google's mobile ranking algorithm will officially include mobile-friendly usability factors and app indexing. Making sure your site is mobile-friendly is now more important than ever.
…and yes – these are the things I consider and plan around along with more fun things like decorating and DIY'ing!! 🙂
I'll be back next week with a fun DIY Succulent Terrarium tutorial and drumroll……an AMAZING contest filled with fabulous decor prizes to win so stay tuned!!
Have a wonderful day! ~ Heather