New Robert Allen Fabric Collection – see all the beautiful color and patterns from this designer fabric line!
Hi everyone!
Last week I was lucky enough to get an in-person peek, touch and feel of the new spring fabric collection from Robert Allen!! What a perfect way to spend a wintery morning!
The snow and cold were completely banished as the Robert Allen rep presented these fresh beautiful spring colors and prints!
These fabrics are hot-off-the-press and just launched – so what you see here, is what's hip, stylish and popular in pattern and color trends!
If you're thinking of adding new pillows or drapes to your home… or recovering a chair, ottoman or other piece of furniture you'll want to read this first!
New Spring fabric collection from Robert Allen: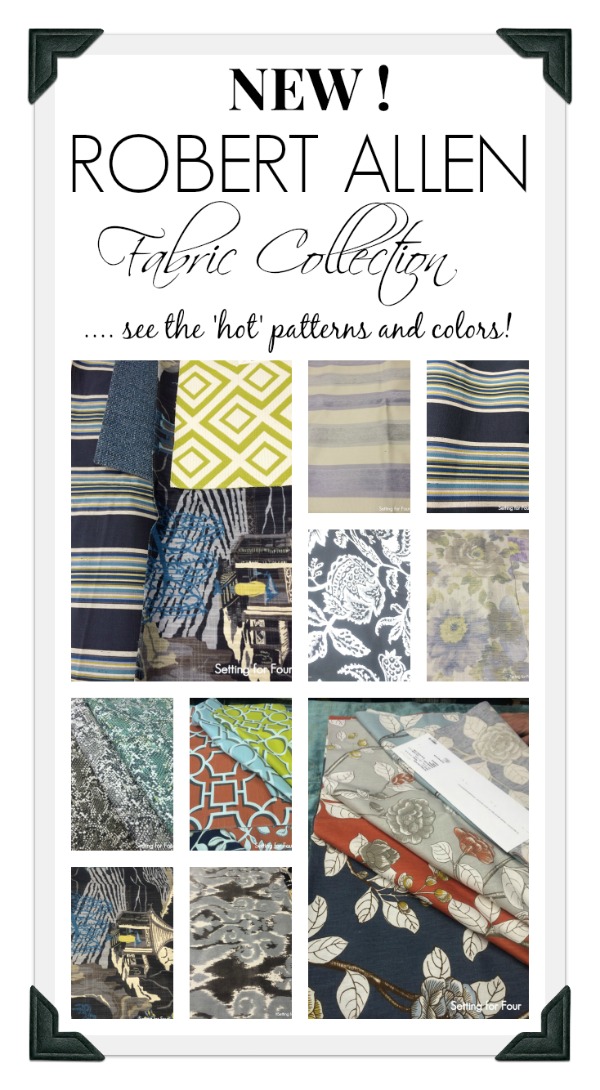 Blues are hot! From chambray blue to cobalt blue is a trend color for spring! I love this rich cobalt blue fabric!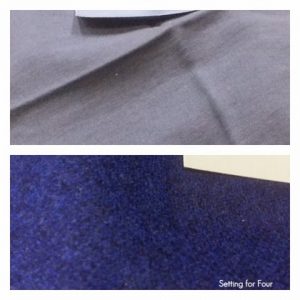 Ethnic inspired patterns and textured fabrics: perfect for accent pillows or to recover an accent chair, ottoman or throw pillow. Woodstock Revival is a hot style trend this year and these ethnic 60's and 70's ethnic inspired patterns rock the woodstock 'make love not war' vibe.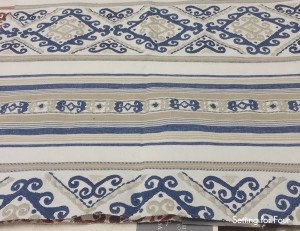 There were lots of beautiful prints in traditional, ethnic and modern styles. These fabrics are a great jumping off point to create a room's color palette. Use these for dining chair seat covers, accent pillows, and drapery/roman blinds.
Menswear is well represented with these gorgeous plaids! I love the charcoal color! These would be great for large scale chairs and ottomans. I could picture this on a club chair in a den or office! Very 'country club' chic!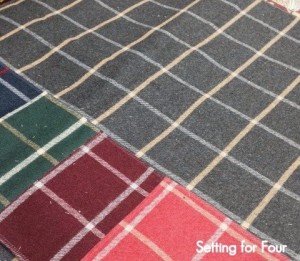 Paisley meets medallions in this large scale print: use this in drapery.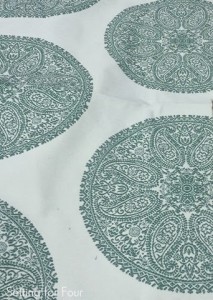 This velvet striped fabric would be perfect for dining room chairs! I love the watery, coastal color!: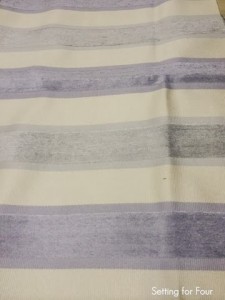 Ikats are still hot! These new prints however have a watercolor look, less hard edged… more Matisse! These would look beautiful as drapery!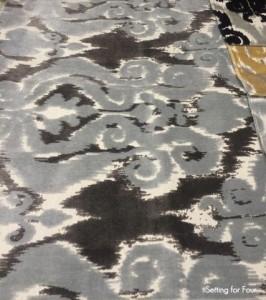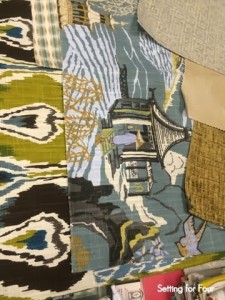 Black and white is always a fail-safe, winning combination and one of my favorite color pairings! This stylized floral and vine print is embroidered and luxe, perfect for duvet covers!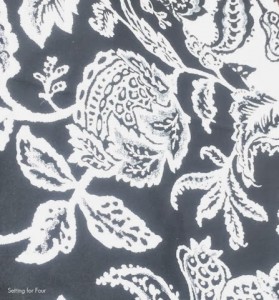 Luxe patch work woven velvets: The color ways are navy and red and are so sumptuous, soft and tactile! They are on the high end of the price scale but they can be incorporated into your home in a budget friendly way by using it on a pillow cover front and backed in a lesser expensive color matching fabric!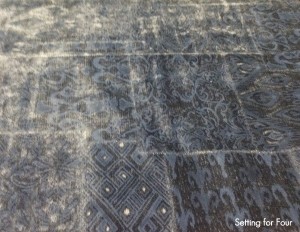 Chinoiserie is popular for spring in both light and dark colors! This print would look fabulous as wall panels bordered in painted moulding or as roman blinds for a powder room! A very impactful and colourful way to add a pop of pattern and color into a room: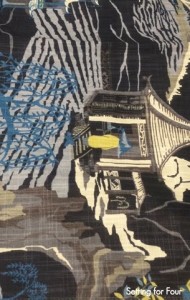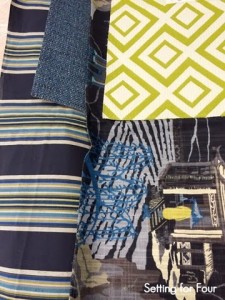 This picture demonstrates how you can mix patterns with scales, geometrics with florals to achieve interest and contrast to a room for that 'designer look'!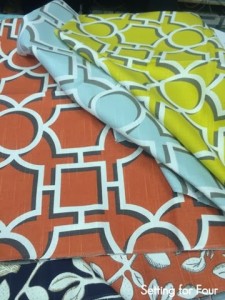 Can you envision these colors and patterns in your home? How would you use them?