Summer means enjoying Outdoor Living and bringing the indoors outside! See my Outdoor Oasis Decor and Entertaining Ideas!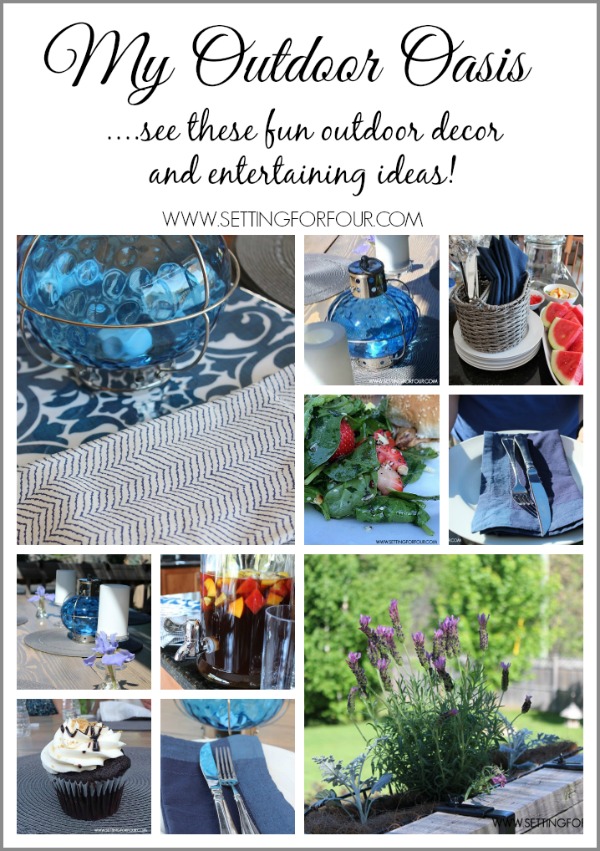 Last week I spent a lot of time indoors on my quick and easy living room makeover, but usually when summer arrives I spend most of my time on my deck where I love to create a relaxing outdoor oasis with flowering plants, our dining table, chairs and decor! I love to make my outdoor dining area an extension of my home and bring the inside out!
This past week we had some friends over for a dinner party and Pier 1 Imports graciously helped me decorate our deck and table with their new line of outdoor decor. Come see my #Pier1OutdoorParty :
The weather was gorgeous, sunny and warm…and there wasn't one mosquito to be seen! Six of our friends came over and we spent the afternoon chatting and catching up with each other's busy lives!
To get the party started, I served up my tasty Lemon Blueberry, Pomegranate Ice Tea. Our friends loved the looks of this large clear drink dispenser with it's apothecary style lid and as a hostess I love the fact that it's a way for my guests to serve themselves drinks!! We had a bucket of iced bottled beverages on standby too.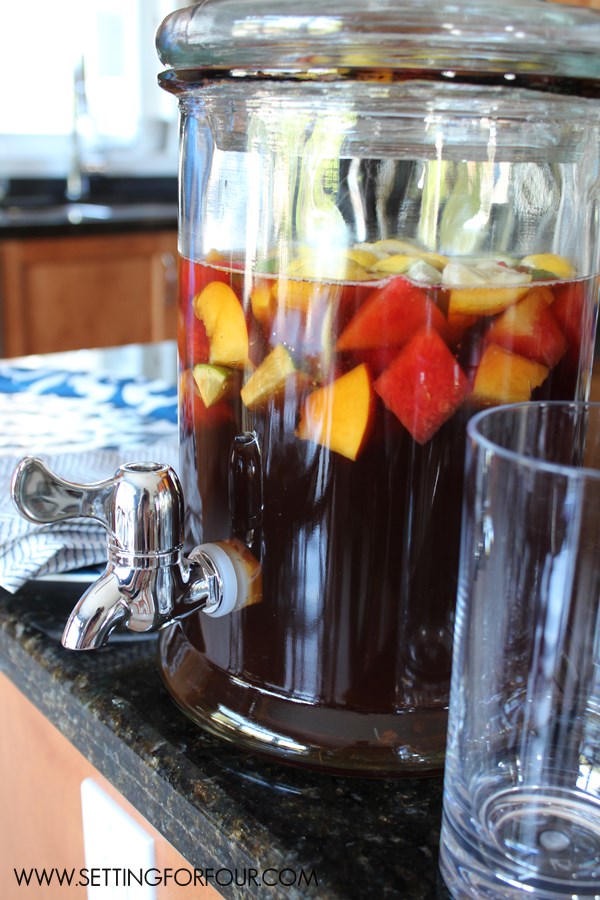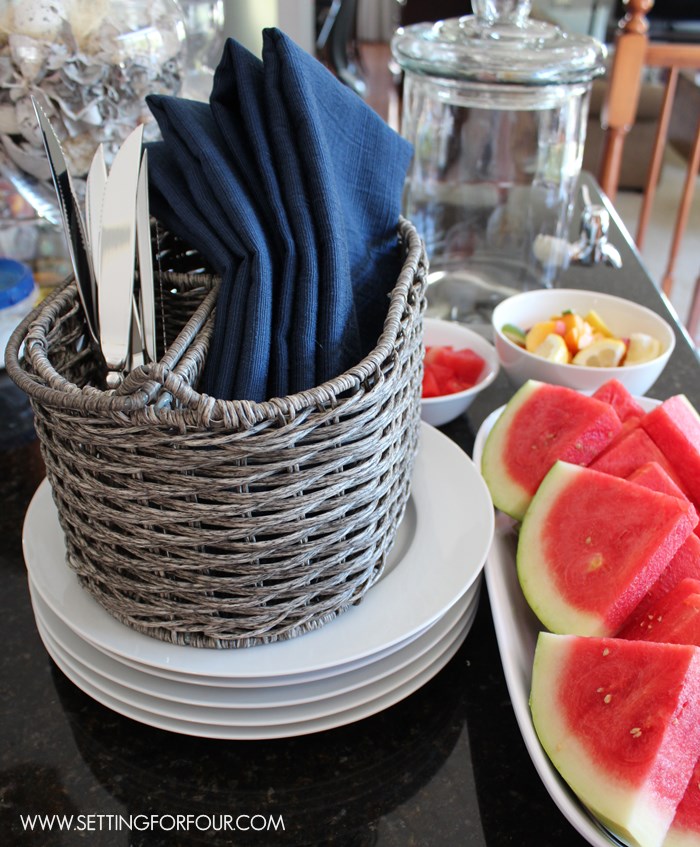 I used this large blue and white Trellis platter to carry these the tumblers, these pretty navy blue hemstitch napkins and blue and white chevron napkins down to my deck in one trip…. so convenient! I love this platter – it's shatterproof and perfect for outdoor entertaining! I've used it to serve desserts too – it's the perfect size to hold a batch of my yummy Coconut Lemon Lime Bars with Shortbread Crust!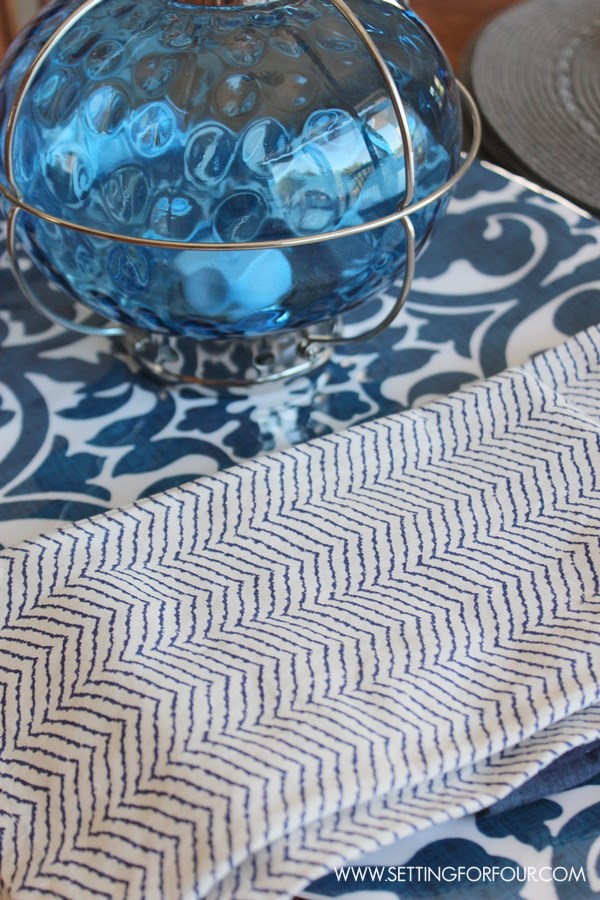 My oceanic blue decor items make me feel like I've escaped to a luxurious seaside hideaway! I grew up on the beaches of a freshwater lake so I love any excuse to decorate with watery blues!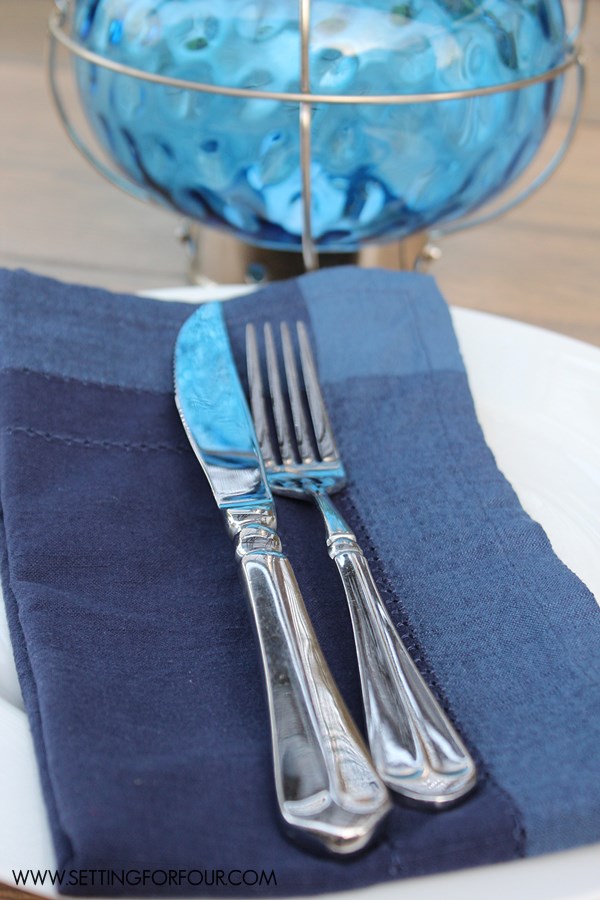 I decorated our table with pillar candles and this gorgeous blue lantern. I used LED candles in the lantern – our guests really loved how it glowed at night! For supper we served this yummy Strawberry Salad with Poppyseed and Sesame Seed Dressing, barbecued hamburgers and Italian sausages. Our friend brought over these yummy cupcakes from a local cupcake business for dessert – thanks PJ!!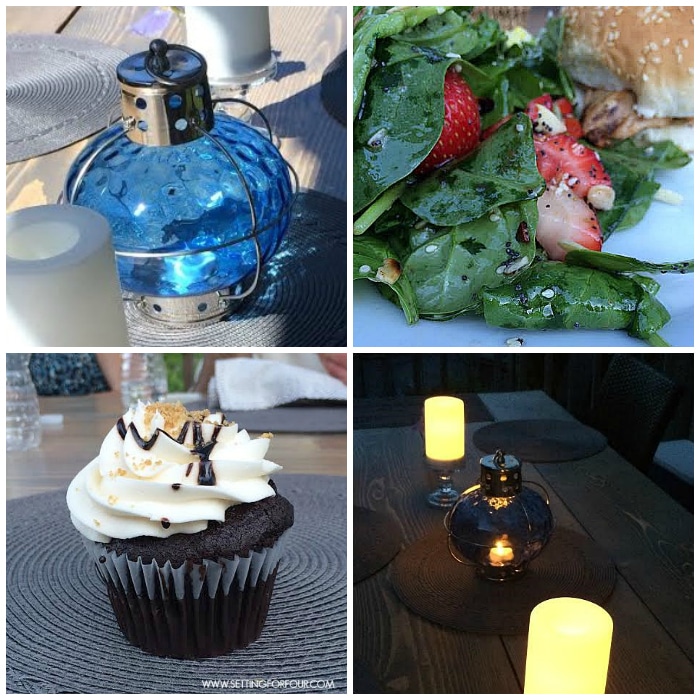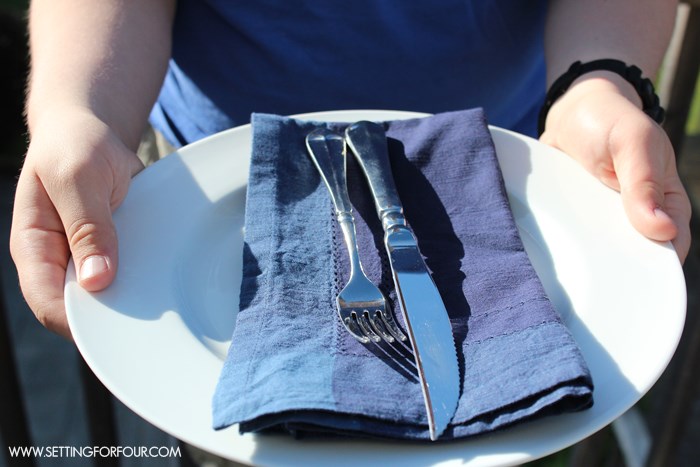 We had a great afternoon and evening of eating a delicious meal, sipping on drinks and chatting til the sun went down!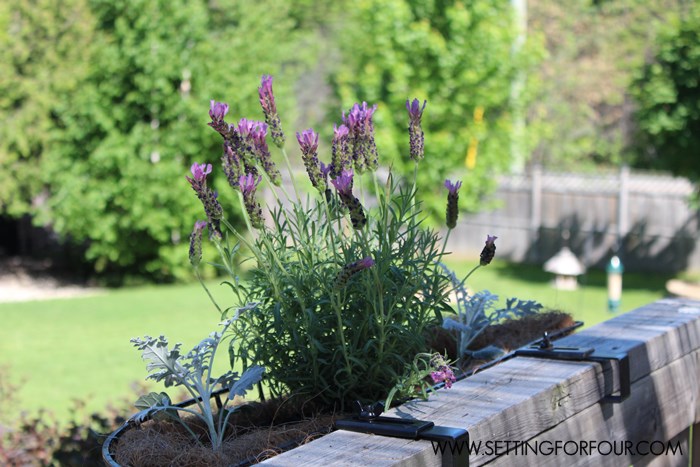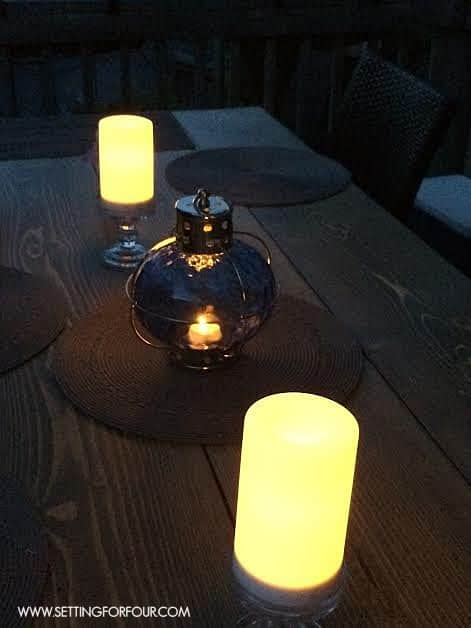 I can't wait to host our next get outdoor party – isn't that what summer is about? Enjoying the outdoors and catching up with friends!
Would you like to see more beautiful outdoor oasis ideas to create one of your own?
Sharing at: