To celebrate Mother's day this year we hopped across 10 fabulous blogs and saw lots of inspiration and creativity from 10 amazing bloggers!
To wrap up the Blog Hop and thank all of you for joining in and hopping along with us all week, today we are celebrating with a huge Mother's Day Giveaway!!
This Mother's Day Giveaway includes 3 prizes!! A $200 Visa Gift card and two beautiful pieces of jewellery!

MY LATEST VIDEOS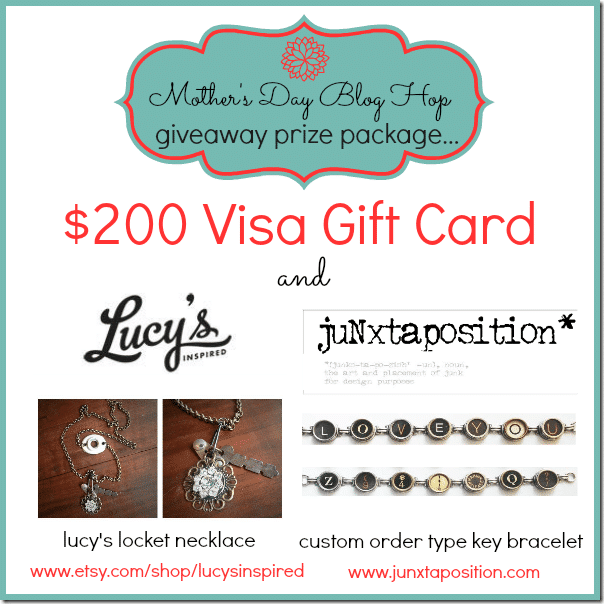 This fabulous Mother's Day Gift Package giveaway includes:
1) a 200$ Visa Gift Card!
2) One vintage inspired Lucy Locket necklace from Lucy's Inspired.
This gorgeous piece is handcrafted from antique hardware pieces and small found treasures: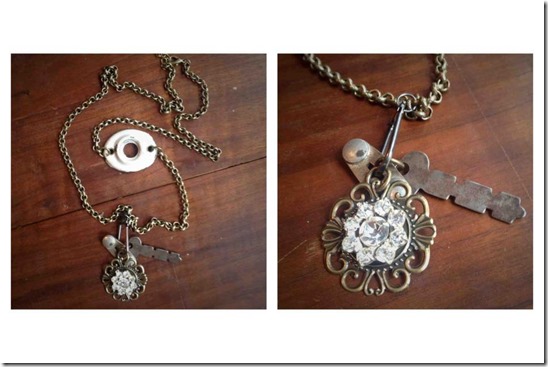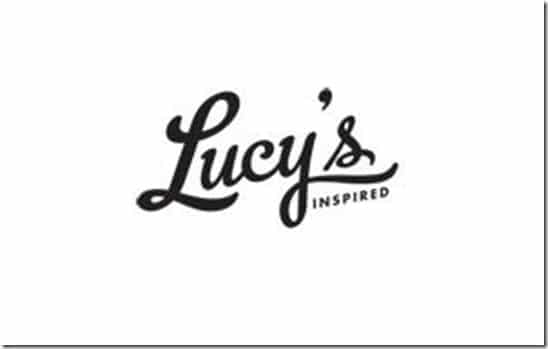 and
2) A custom order Type Key Bracelet from Junxtaposition like this!

…Before we get to the giveaway let's take another look at all of the beautiful DIY, decor and craft Mother's Day Gift Ideas that were shared by my wonderful cohosts in the blog hop!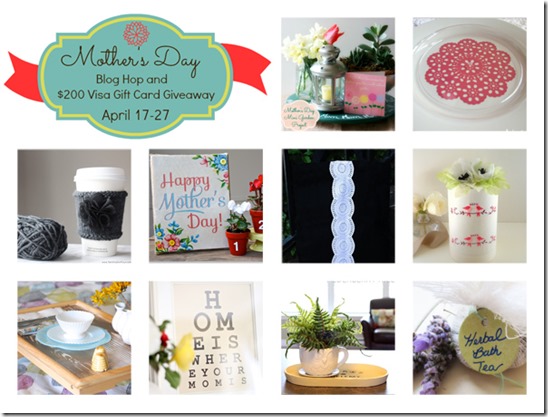 …and if you want – here are even more DIY Craft and Decor Mothers Day Gift Ideas!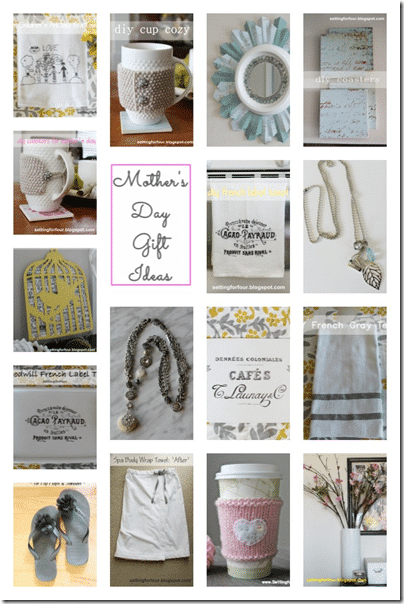 Now it's time for the Huge Visa Gift Card and Jewellery Giveaway!
Enter the Rafflecopter for a chance to win! Good luck everyone!
~ ~ ~ ~
…..Yes I do!!! I love to pin !!!….

~ ~ ~ ~
Want posts delivered to your inbox? Click here!
Or follow along with me here !:
* Thank you SO much for coming by for a visit! I love to hear all of your comments! *
Heather
Written by Heather at Setting for Four
Setting for Four is a home design, décor and lifestyle blog. Focus is on home renovations, crafts, DIYs, tutorials, recipes, as well as family friendly design and decorating ideas that won't break the bank or sacrifice style.

You can find Setting for Four on Google+