Well, it's finally here!
The big day for Santa and his elves!
From Setting for Four, I'm wishing you a day filled with joy, laughter, magical memories, a yummy Holiday feast and lots and lots of LOVE!!
Merry Christmas!!!!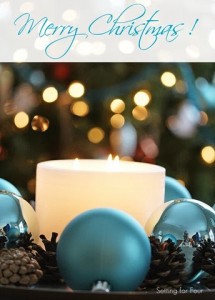 We are having a white Christmas this year! Lots of fluffy white snow outside – so, so pretty!
This is my All Time Favorite Christmas song: White Christmas by the one and only crooner Bing Crosby!
Merry Christmas everyone!!!!!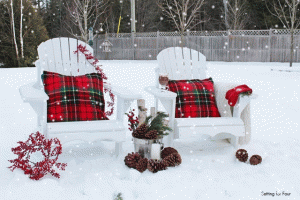 Isn't this a pretty scene?? This is my backyard!
We love to sit on these Adirondack chairs on a nice winter's day by our fire pit with a cup of hot cocoa and some Smores!
See how I made these comfy Adirondack Chairs – the Easy Way!
Have a fabulous Holiday!
Have you seen my Christmas Home Tour? Check it out if you have a chance!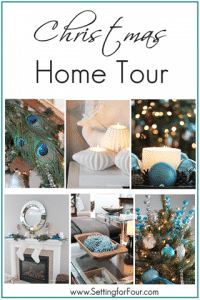 ~ ~ ~ ~

Have you just discovered Setting for Four?
If so, I'd love for you to follow me by email so you never miss an update! Click below!

Or follow along with me here !:
* Thank you SO much for coming by for a visit! I love to hear all of your comments! *
Heather
Written by Heather at Setting for Four
Setting for Four is a home design, décor and lifestyle blog. Focus is on home renovations, crafts, DIYs, tutorials, recipes, as well as family friendly design and decorating ideas that won't break the bank or sacrifice style.

You can find Setting for Four on Google+