Tips on Gathering the Pallets
We kept our eyes peeled for quality pallets, picking them up here and there. About 50% of the wood and nails were saved for this project. (For our potting bench we only used the pallet wood that wasn't heavily split, gouged or splintered). We even saved the wood that we didn't use for our potting bench and kept it for our fire pit that we love to enjoy on cooler summer and fall evenings. (see this Clever Firewood Storage Idea – How to keep Firewood Dry)
The nails that we didn't use went to the metal recycler, so we feel really great about not wasting anything!
Here's a look at some of the raw materials we set aside for the project.
The wood pallets we used: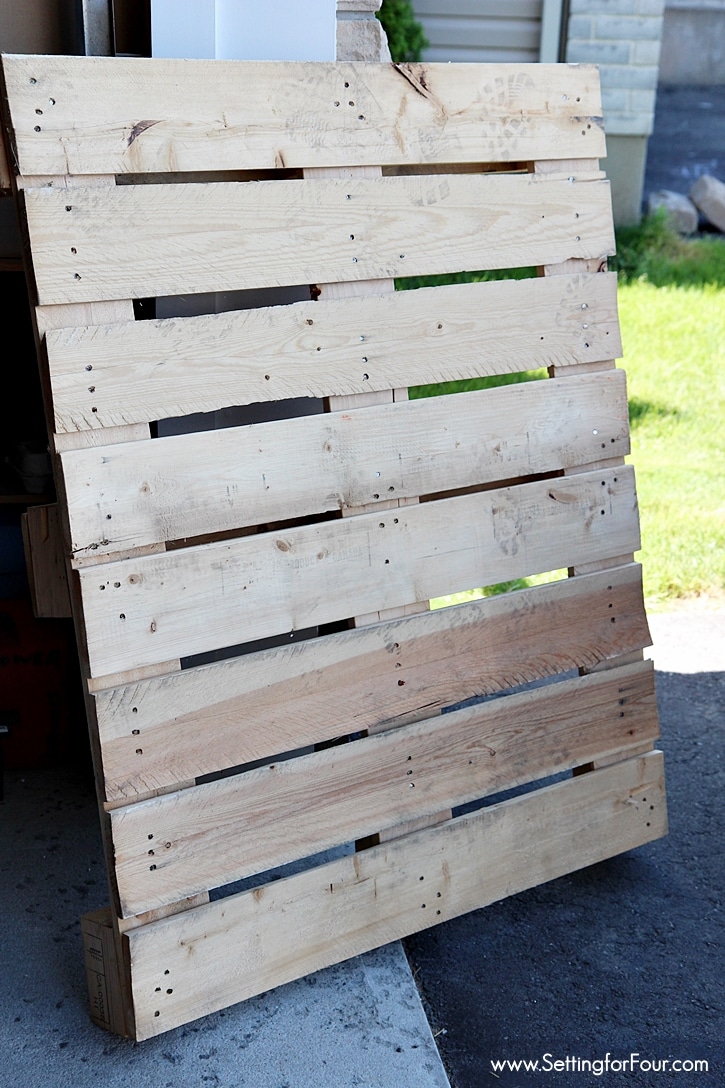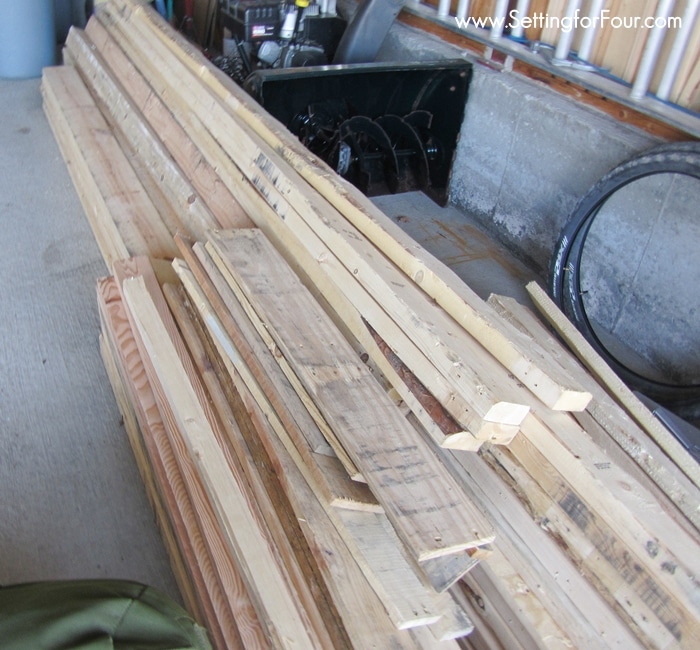 The nails we kept and used: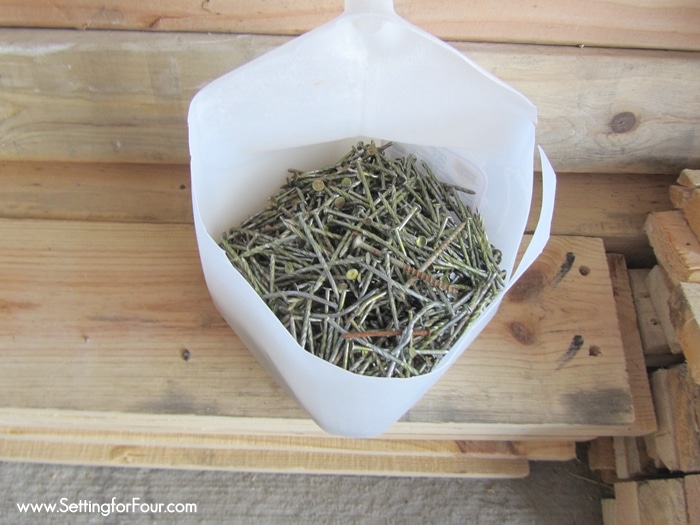 We had talked about making a potting bench for our ground level patio at the back of our home and my hubby created this amazing original design which includes:
a working sink with a faucet and running water
drainage for the sink water
holes in the counter and a container to catch excess potting soil when potting up plants (so that the soil doesn't end up creating a mess all over our stone patio)
a pegboard gardening tool organizer
upper and lower shelves for storing pots, gardening tools and bags of soil
and a mounted hose reel with a gardening hose connected to running water to water our plants!
Amazing right????? I have to tip my hat off to my hubby for thinking of all of these awesome features and bells-and-whistles!
I'm going to show you how he came up with the design and the construction techniques he used so you can adapt his design for your own space! (You can make this DIY potting bench shorter or longer if required.)
First hubby measured the space where we wanted to locate the potting bench. Here's a look at the space we wanted to locate our potting bench, our walkout basement and stone patio. Note the hose faucet and garden hose on the wall in the corner. We'll come back to that later!
There wasn't much storage here for gardening tools – just one little hook rack!
Before: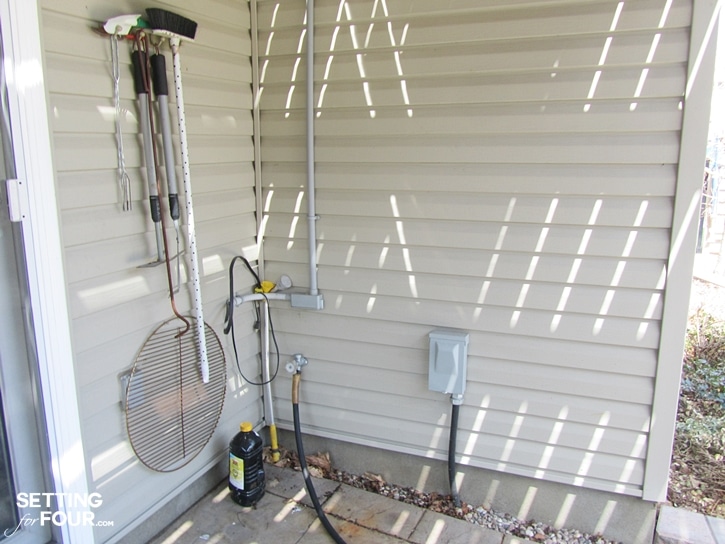 The design and dimensions for the potting bench came straight from hubby's imagination and creativity…. and he used the 'old school' method of creating a design plan with pencil and paper! Sorry, we don't have any fancy drafting or furniture plan software!
The potting bench was modeled from the dimensions (width and height) of a kitchen counter. Hubby used a natural standing work height of 36 inches and a depth of 24 inches to give us ample and comfortable room to pot our plants. The potting bench length of 60 inches fit this space perfectly. A rear height of 70 inches allowed us to mount shelves and pegboard for storing supplies and hanging gardening tools.
Here's the DIY Potting Bench Supply List: