Hello friends! Today in this 'In the Bloglight' post, I'm sharing some info about myself and my blog so that you can get to know me better…. and why I started my blog Setting for Four!
So welcome to Setting for Four everyone!!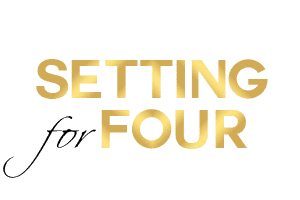 In the Bloglight – Here's a bit about me, my background and my blog:
I started blogging December 31st 2010….December 31st…Yes, I'm not kidding, the last day of the year!
Why that day? I was feeling that I absolutely had to start something new in my life at the close of that year.
Frankly, 2010 was a year of not-so-great surprises for me, disorder and frustration.
I had moved to a new city where I had no family and didn't know a soul, with my military hubby and two sons.
This particular posting followed several years of my husband's extended deployments overseas, several family separations and to be honest several months of loneliness.
This was a posting that was supposed to be more stable, more quality family time, more 'regularity' (if there even is such a thing with the military lifestyle!)…but it turned out to be the opposite.
We thought we would be golfing together, hanging out with new friends, doing lots of antiquing and day trips (which we love!).
But what actually happened is that two weeks after arriving at our new posting, my husband left for an overseas training exercise and was away each and every month for 10 months every year!
He was traveling throughout the continental US, to Korea, to Africa, to Singapore, Afghanistan and Thailand ….he was traveling everywhere across the globe, except home!
And while he was 'going everywhere', I felt that I was 'going nowhere' so to speak, stuck in a stressful and challenging situation alone with two children and not moving forward.
Hubby was only home December and January in 2010 and 2011 and gone every February, March, April, May, June, July, August, September, October and November!
It was challenging for him too: he was either jet lagged or away from his family.
By December 2010 I knew I needed to do something that I could control in a situation that I had no control over.
Creating My Website Setting for Four and Starting my Blog
I thought maybe, since I loved reading blogs, I could start my own blog, maybe I could learn something new and challenging, maybe I could meet some friends in the blogosphere that had the same interests and passion for home, family, DIY'ing and decorating as me!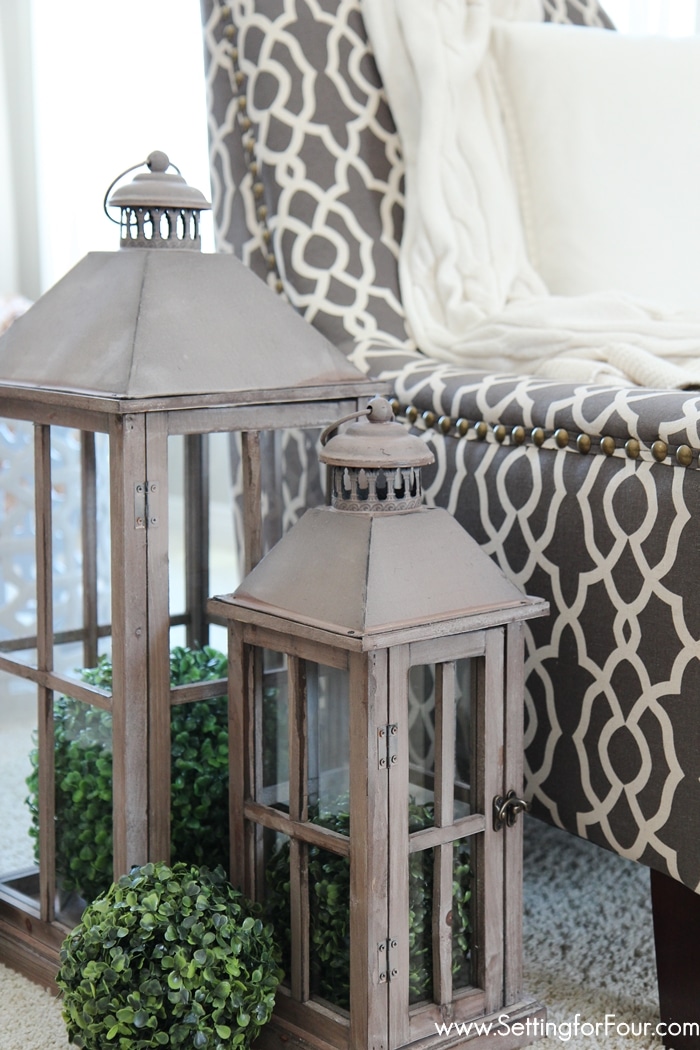 Casual Glam Family Room Decor Ideas: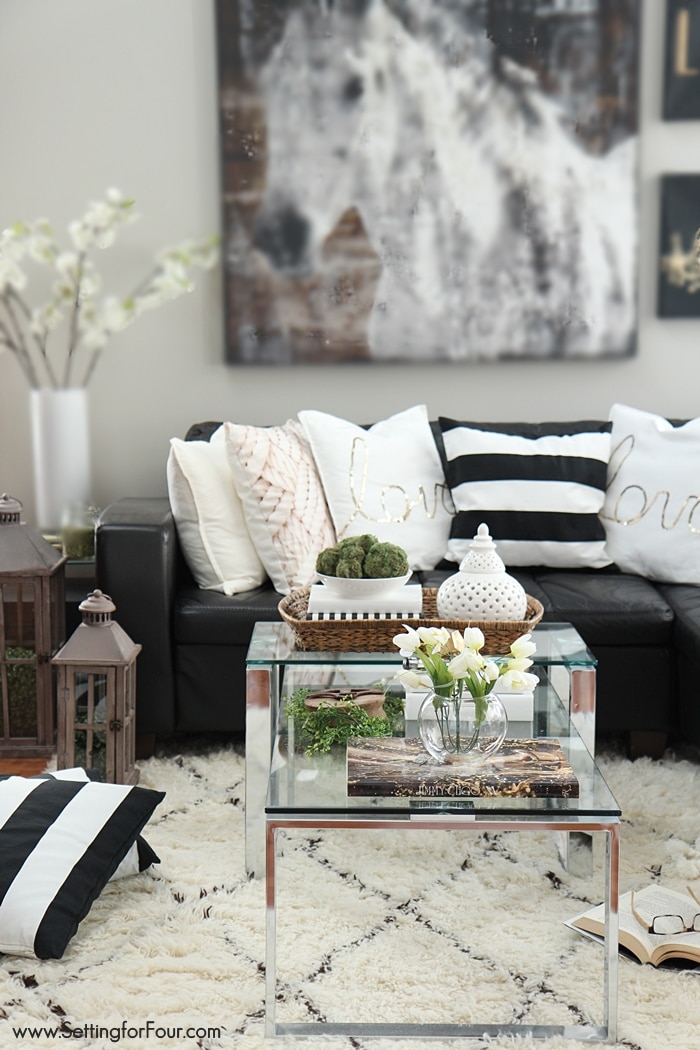 And that is how Setting for Four was 'born'.
It was a chance to save my sanity in a very crazy situation that I was in…and it did!
I have not only learned a lot of technical things like HTML, coding, blog design and photo editing, I have been fortunate enough to have made some fantastic blogy friends along the way!
How To Start A Blog & Blogging Tips
Where Does My Website Name Originate From?
So how did I come up with my blog name "Setting for Four"??
The name came from from those extended and frequent separations that we were experiencing as a family.
I would always set our kitchen table with 4 place settings during meals, even when my husband was away.
It made us all feel like he was still at home 'in spirit', part of our family meals, part of our lives, even when he physically wasn't.
It gave, I hope, our two boys a sense that even though Dad was away, they could be comforted by knowing his spot was still at the head of the table, his 'spot' in their lives, as their Dad, was still there.
So out of a situation of difficulty and challenge, Setting for Four turned into a journey of joy, fun and great personal reward.
How I Learned To Blog
I started blogging very slowly with baby steps, with no clue really how to write to an audience, or how to take great pictures…
My New Office Chair Reveal (um, see what I mean by starting with baby steps??) and I went crazy when I received my first comment!
(I was so unsure about what I was doing as a new blogger, that I didn't even take my own picture of my new chair!)
I couldn't believe that my first post, which seemed to have gone into some mysterious electronic world, was actually read by someone!
But I cringe when I look back at my first posts and this is why:
You see, back in the day, I used to be a scientist, a Microbiologist working at Fortune 500 companies in Research and Development and Product Development.
So writing for me was 'technical writing': writing Research proposals, writing lab reports, writing standard operating procedures.
It was completely different from blog writing for sure!
Looking back at my old posts, my writing was so 'stiff', so structured, like my writing had to be for scientific purposes…
My posts were sooooo boring to read! Really!
I had to loosen up and write for fun, write like I chat over coffee with a girlfriend.
And slowly I learned how.
How did I learn to do that? By reading lots of blogs and just by writing posts, making mistakes and writing some more!
How To Start A Blog & Blogging Tips
The Joy and Freedom of Blogging
Blogging changed me by bringing me confidence in a time I felt uncertain about my life and gave me a satisfying degree of control at a time when I felt I had no control.
It has more importantly changed me in that I have so many wonderful new friends now.
Blog friends I have never met face-to-face but know better than some of my real life friends.
Blogging has allowed me to join a super supportive community during a time I had no support in a new city with no friends or family nearby.
And by joining that supportive community it made me feel uplifted and that finally I found 'my people'….people who 'got' me, who loved to decorate and DIY just as much as me!
So where do I get my blogging and decorating inspiration from?
My favorite design and DIY websites are Better Homes and Gardens, Houzz, (I'm fortunate to write for both of these online websites!), Pinterest, Decorpad and HGTV.
A Passion For Design
As an Interior designer I love to help people with their design dilemmas.
I love to bring beauty and comfort to a space, find that perfect wall color, make it a home for the owner and their family…like I did for Meg.
Here I helped her choose a new wall color for her kitchen after she had painted her kitchen island a beautiful grey color.
I suggested Benjamin Moore Wythe Blue to coordinate with her white cabinetry, grey island, sand color countertops and beige flooring!
She completely loves this wall color, you can see the changes here:
Before (green wall color):
After: Wythe Blue!
Isn't her kitchen gorgeous?!! Selecting the right paint color for your room makes ALL the difference!
Here Are Some of my Reader's Favorite Decor and DIY Posts:
I designed this living room in less than 36 hours in a fun Design Dash Challenge for La-Z-Boy!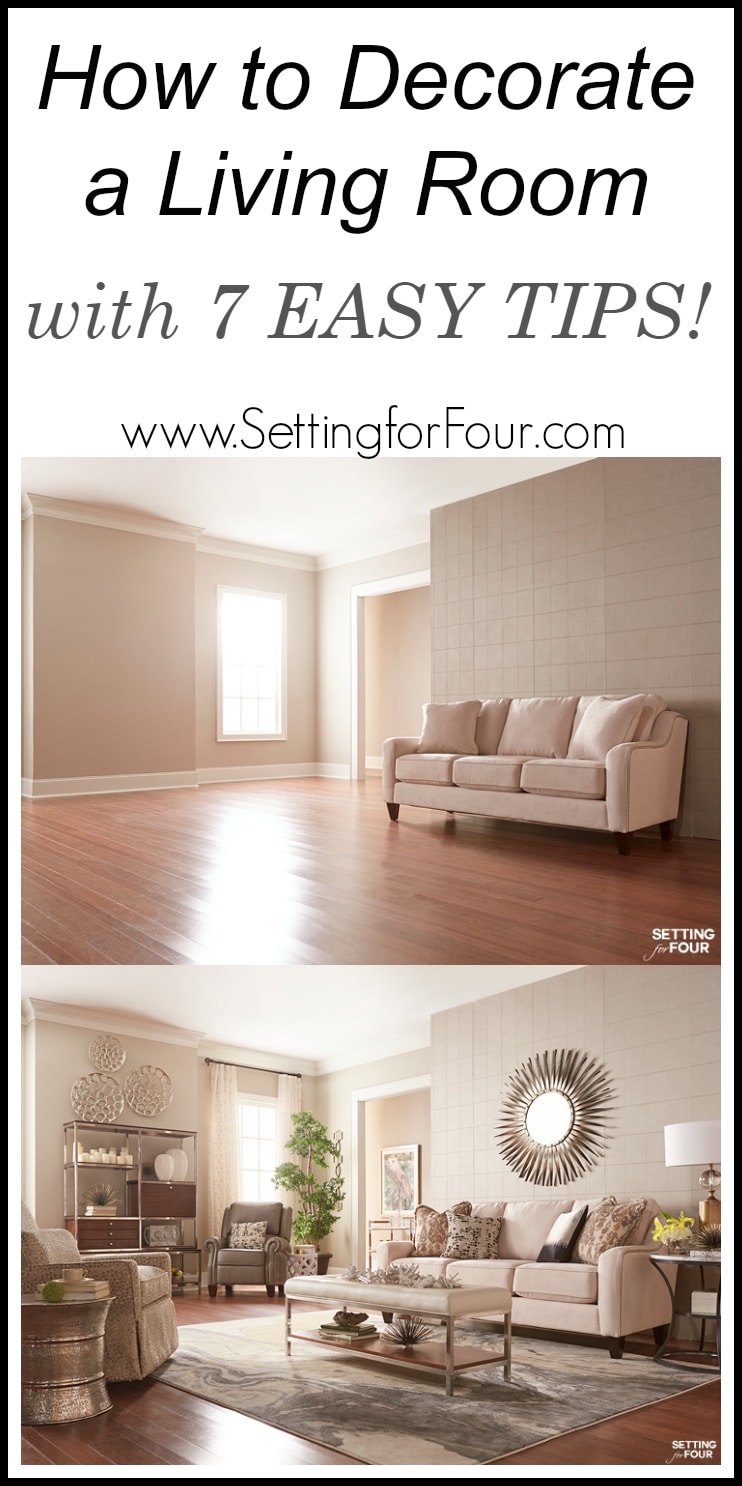 ….I also share yummy recipes like my: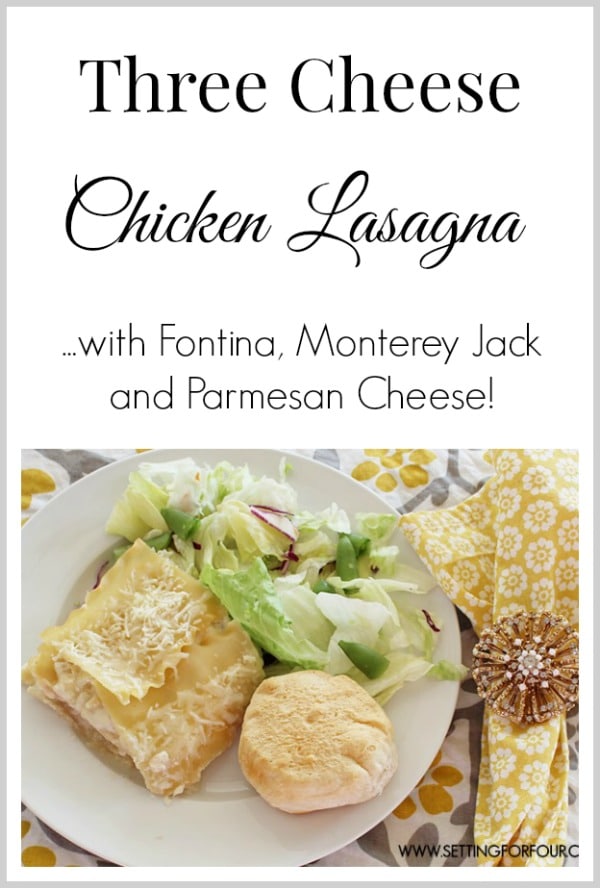 I hope you've enjoyed reading my story and feel like you know me a bit better now!

Thank you SO much for coming by for a visit!
I'd love to hear from you!
If you have a question… or just want to say 'hi' you can shoot me an email at [email protected]!
Heather