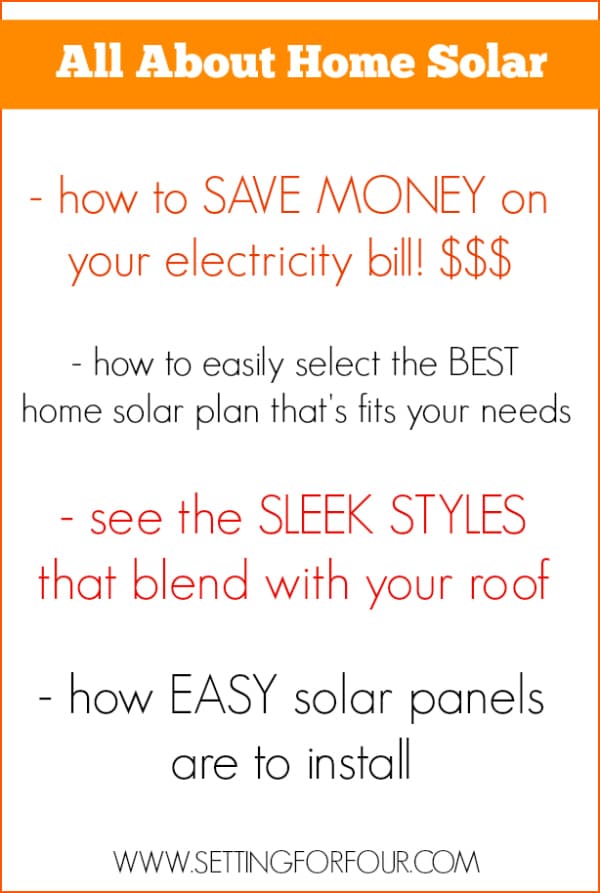 Update!! Two new promotions for the month of October! See below!
Do you remember how long and cold it was last winter? Remember how outrageously high your electricity bills were? Yes me too! It really impacted our bank account and cost of living!
Saving money and doing it in style is a top priority in our home! I'm sure it's the same for you too! Lots of homes in our neighborhood are installing solar panels and it's really easy to understand why! To save the precious money we work so hard for! Here's how you can save lots of money on your utility bills in a stylish way with Sungevity home solar panels…and here's more savings: they are offering a $500 off all solar systems for customers who choose to go solar in September!!*
Each year we have super cold winters and last winter was definitely the coldest in decades…and our electricity bills were incredibly expensive! With all the homes in our neighborhood installing solar panels and the fact that they can increase a home's resale value, we have been thinking more and more about installing them in our home. It's time to embrace technology and energy innovations and keep those hard earned dollars in our wallets… and help save the planet!
Our home last winter – wow it was cold!!: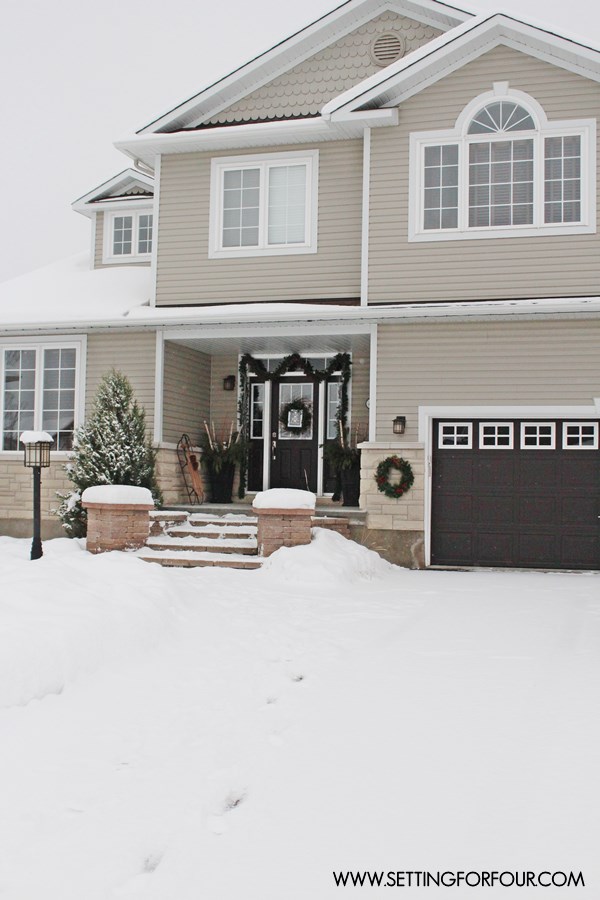 But maybe you think solar panels are too big of an eyesore or too complicated to install…..rest assured, they don't have to be! Solar panels are now sleek, easy to install and will save you big bucks on your utility bills!
Sungevity makes selecting , installing and living with Solar panels a breeze! No more ugly dark blue dots against a white panel. Sungevity's panels blend seamlessly with your roof – they are completely black…. like this… (sleek right?):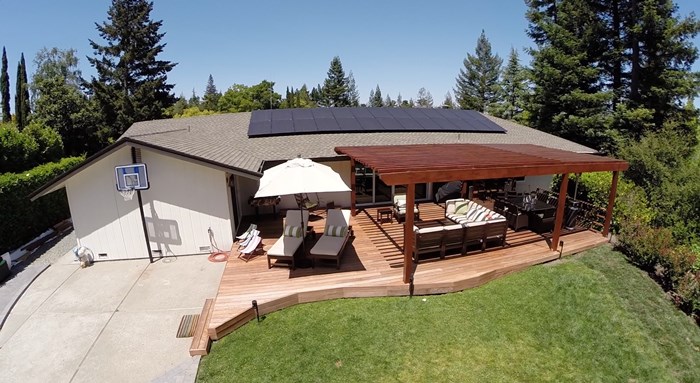 Solar panels are not difficult to select, figure out or install! Sungevity gives you your very own Project Manager that will help you through the entire process every step of the way! The project manager will assign a highly qualified local solar install, take care of permits, shipment and arrange the final inspection! How convenient and helpful! Sungevity hires the most highly trained and knowledgeable professionals in the industry and will custom design a system based on your home's layout and your family's energy needs. They take all the guesswork and mystery out of the whole process!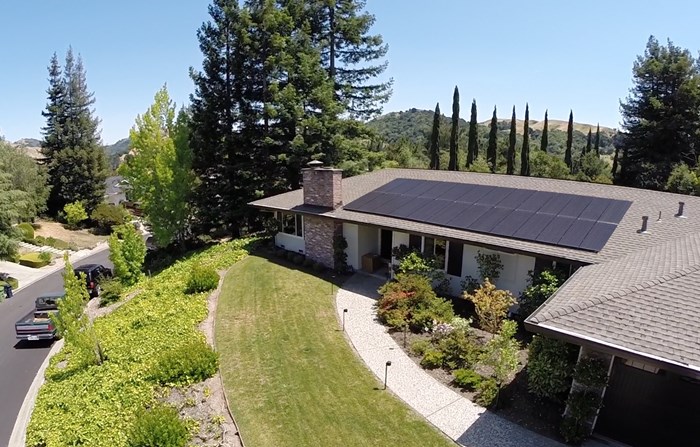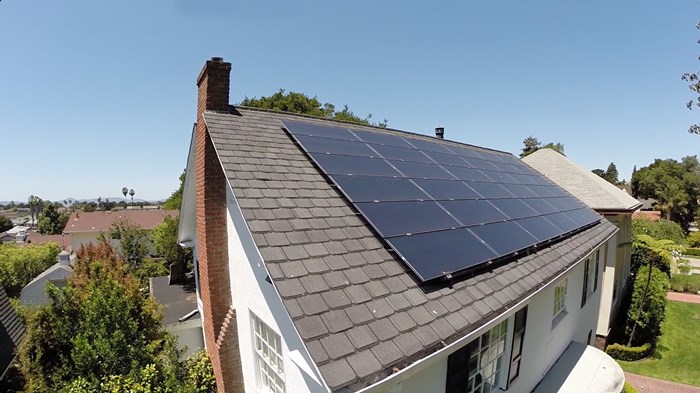 To see how much money you can save in your own home fill out the Free iQuote form for personalized information regarding the Benefits of Home Solar !
Sungevity is available in the following states: CA, CO, CN, MA, NY, NJ, MD, DE, DC, NM, and VT
Advocate Program Details: For Readers Outside the Sungevity States
Even if you don't live in the states where Sungevity is offered (CA, CO, CN, MA, NY, NJ, MD, DE, DC, NM, and VT), you still have the chance to support the earth and become a solar advocate! Being a Solar Advocate means that you are part of a movement to create a clean energy wold. Benefits to joining the Solar Advocate solution:
Your friends will receive a special discount when they go solar with Sungevity

You will receive a $500 gift card for every friend that you help go solar
Simply select the orange "Join Us" button on the landing page to get started!
Check out Sungevity to learn more about all the money you can save in a sleek way with Home Solar!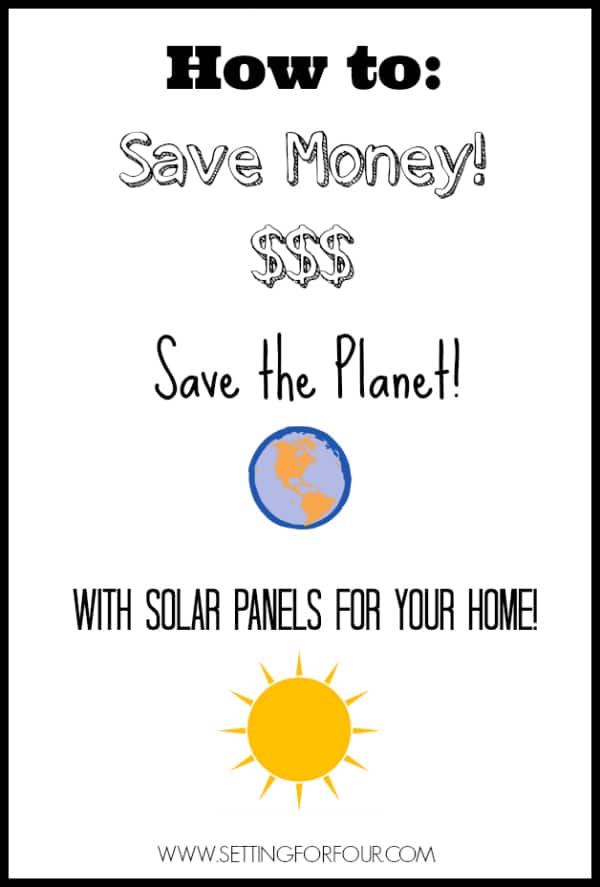 Disclosure: Thank you to Sungevity for sponsoring today's post and inspiring me to learn more about home solar! All opinions are 100% mine.