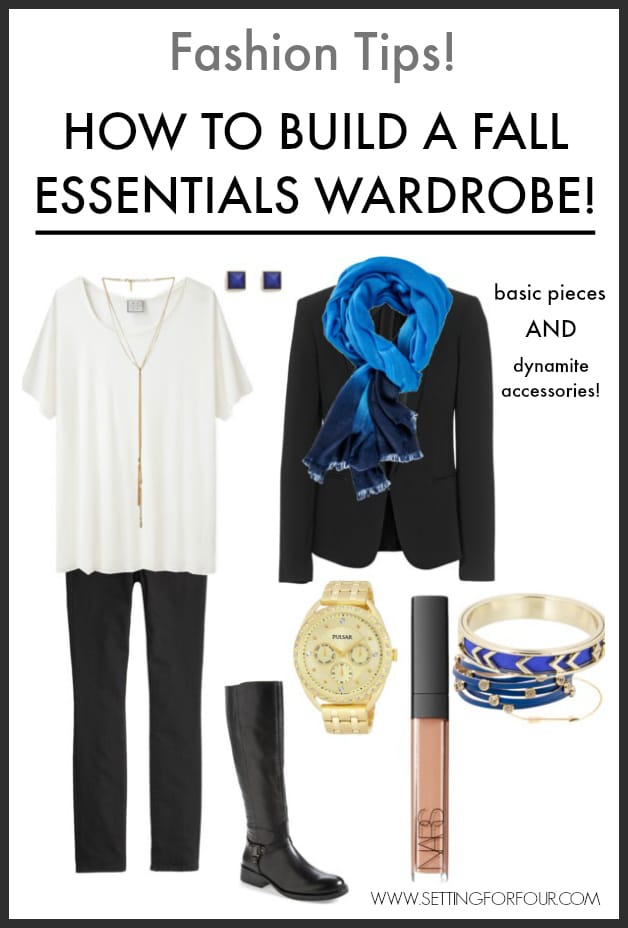 Ready to see my Fall Essential Fashion List and tips on how to build your own Fall fashion essentials wardrobe? Not sure what is essential and what isn't for autumn? Today I'm sharing with you some helpful fashion tips and my essential clothing and accessories for Fall that won't break the bank, will make you look fabulous and are comfy too!
Fall is in full swing so it's time to pull out those cozy boots, scarves and sweaters! Does your fall wardrobe lack some style and basic pieces? Having a timeless signature style is really important to me – both in decor and fashion. I don't have an unlimited budget to buy a new wardrobe every season… so I buy basic pieces that are my wardrobe staples, then I layer these with a few trends every year. (affiliate links provided for your convenience)
Here's how to Build a Fall Essential Wardrobe and a few of my tried and true 'real life' fashion tips:
1. Riding boots – I have dark brown and black riding boots and I love love love them! They are great for wet, rainy fall weather and keep your feet and legs nice and dry! They always make me feel stylish and pulled together!
2. Leggings and skinny jeans – This is the pant style that works best with riding boots, they are easy to tuck in and are a big trend too! I have several pairs of blue and black denim skinny jeans and black legging. You don't have to be a size 2 to look good in skinny jeans!! When you buy the ones with lycra stretch, believe me, they are super comfortable! They are my go to basic fall wardrobe staple.
3. Loose white tops – I like wearing tops that have a loose fit with my skinny jeans. Draped tee's and tunics balance out slim style bottoms. If you have a bit of a muffin top or plan on eating a big pasta dinner a loose fitting tee will camouflage that too! LOL! White is my favorite color for tops because every color of necklace or accessory goes perfectly with it and it pops off the black leggings and boots!
4. A chunky watch with some sparkle – I love my Pulsar Night Out gold watch with chronograph look! It's water resistant, has 3 multi-hand day and date calendars and is rimmed in 40 Swarovski crystals. Ohh-la-la!! Gold metallics are hot right now and this watch has mega style!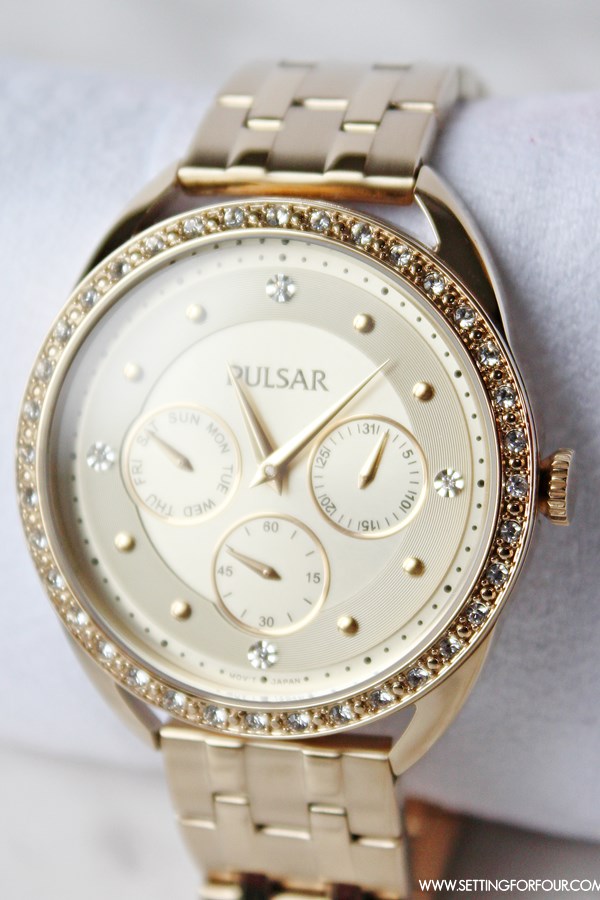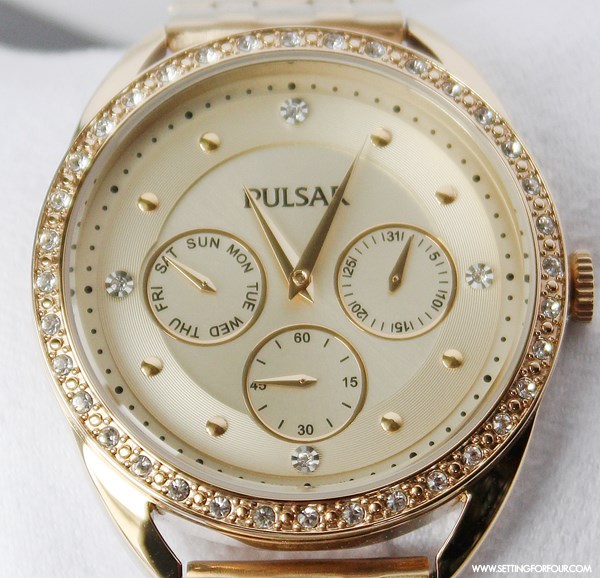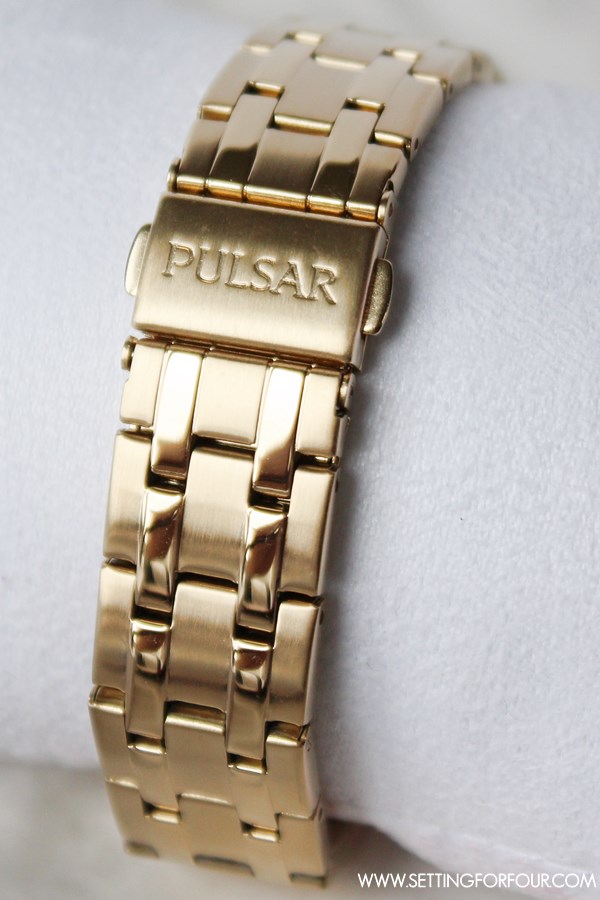 5. Black blazer – I love my black blazers for fall. When it's not quite cold enough for a winter coat a blazer will be warm and stylish! I like to roll up the cuffs on my blazer for a more casual look.
6. Scarves – A scarf is not only another layer of warmth on chilly fall days but it's a great way to add a pop of color to your black and white basics. I love this cobalt blue color for fall. This rich blue color looks amazing with the gold watch!
7. Necklace – a long gold tassel necklace is slimming and picks up the gold tones in the gorgeous watch! I wear this style over and over again and it can even be layered with other necklaces too.
8. Bracelets – this is where you can really let your personality shine! Add some more blue and metallic gold bracelets to pick up the scarf and watch colors. Tribal patterns and chevrons with a twist are a hot trend right now.
9. Earrings – these blue lapis dome style stud earrings are hip and will add another pretty pop of color to your fall essential wardrobe.
10. Nude colored lip gloss – I love wearing a nude lip gloss in the fall. I wear more peachy pink tones in the summer but for fall a great nude color is flattering on every skin tone and goes so well with a fall look.
What's in your Fall Essentials Wardrobe?