Today, I am sharing with you a easy and beautiful Pottery Barn inspired DIY just in time for Valentine's Day:
How to make Pottery Barn Knock Off Love Votive Candles.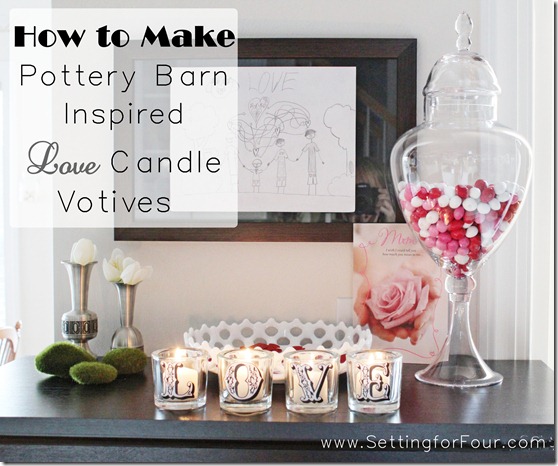 Pottery Barn Version:
My DIY Version:
Easy Fast and Fabulous!!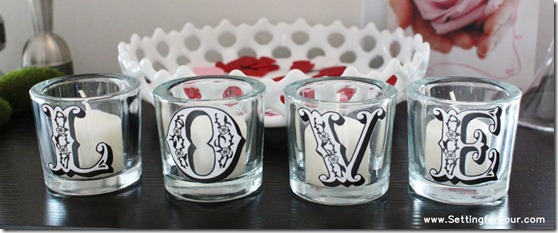 Not only are these adorable for your own home but they a great gift idea!
They are such an easy craft to make and very inexpensive. And I love the typography!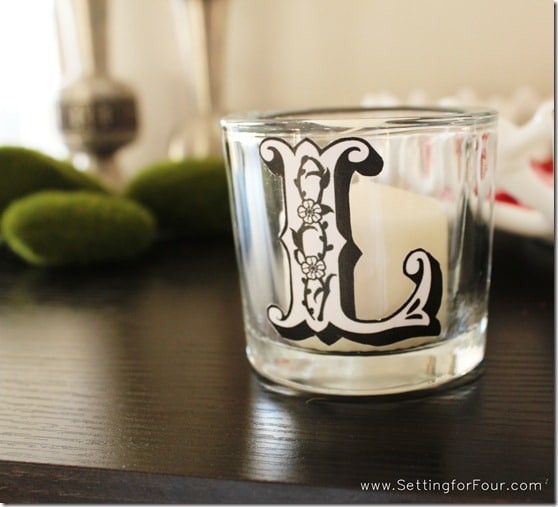 If you want to create your own version of these votive candles, here's the step-by-step DIY:
Valentine's Day Votive Candle Supplies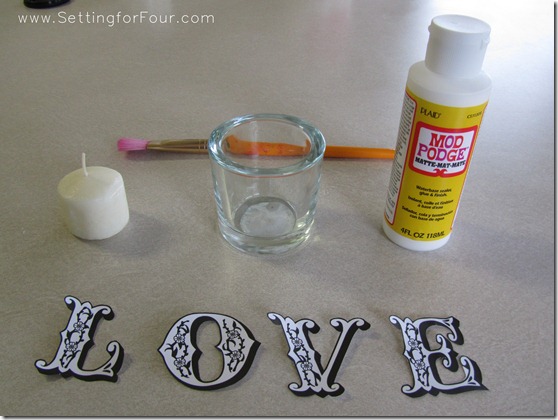 Supplies to make
1 sheet of white printer paper to print off the L,O,V, E letters. I used a Victorian font called JFAutumnFair size 10 in a Word document . You can upload this free font and others from Fontsy. You could also choose a different colour of printer paper (beige, pink) or a different font.
Tutorial:
Step one: In a word document type the letters L,O,V and E using font JFAUtumnFair size 10. Print and cut them out.
Step two: With the small paint brush apply Mod Podge to the back of each letter and place it on the votive, centering it as best as possible.
Step three: Apply Mod Podge to the top of each letter. Let dry.
Step four: There will be excess Mod Podge on the glass around the letters; you can see it in the pic below. Using the straight pin, scrape this excess Mod Podge off the votive holder to give it a cleaner look. The Mod Podge will just flake off.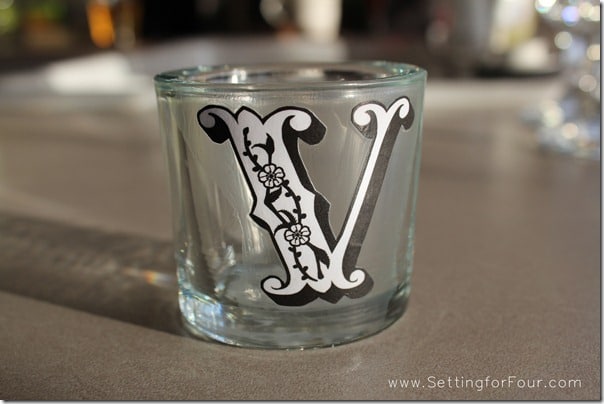 Step five: Place a candle into each votive.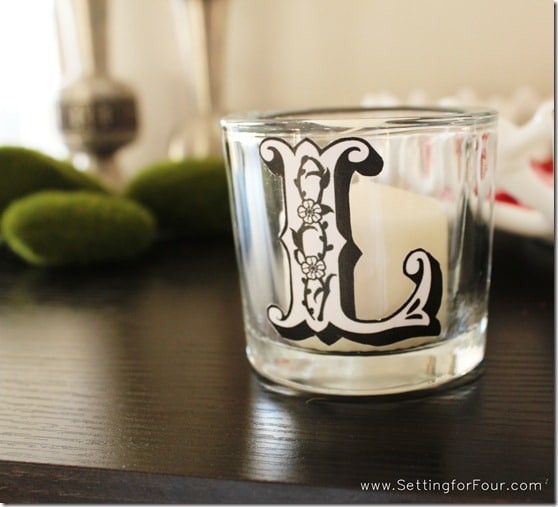 That's it!! So easy!These four votives only cost me $12.49! Much cheaper than the $ 39.00 price tag at PB and I think they look so similar too! They are a terrific way to decorate your home for Valentines Day without being too themey (is that a real word??) and will continue to fit into your decor throughout the year.I have mine on our Bookcase Family Organizer in the kitchen.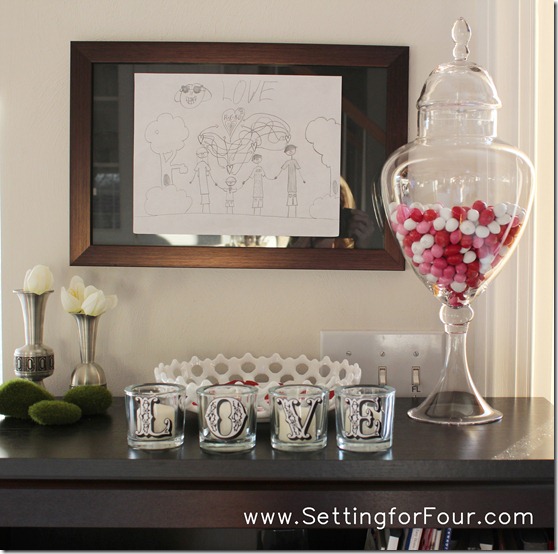 Don't they look fabulous?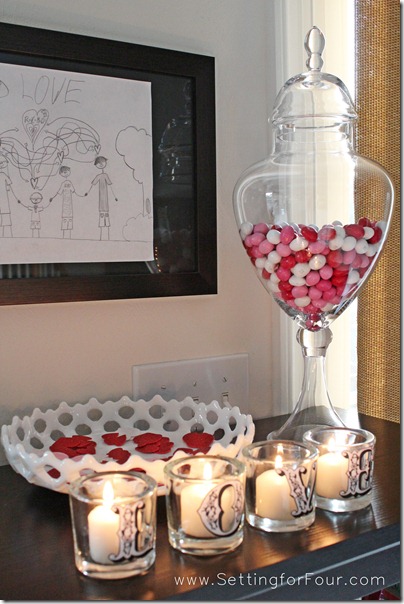 These votives are so beautiful and easy! You could also use this same technique on a vase or hurricane candle holder. Have fun making your own!(See how I was able to help organize our family with our Bookcase Family Organizer!!)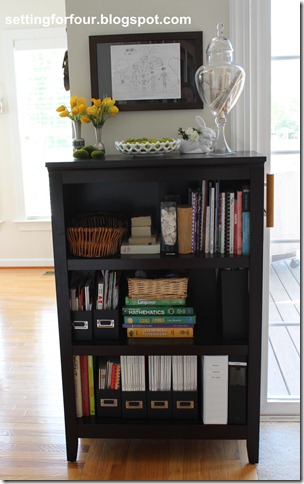 You may also like: