You know how much I love design and decor right? Adding my personal signature style to my wardrobe and my home is something I love to do. When it comes to gifting it's always fun to give a personalized-with-style gift to that someone special, especially those coveted tech gifts that are on everyone's wish list!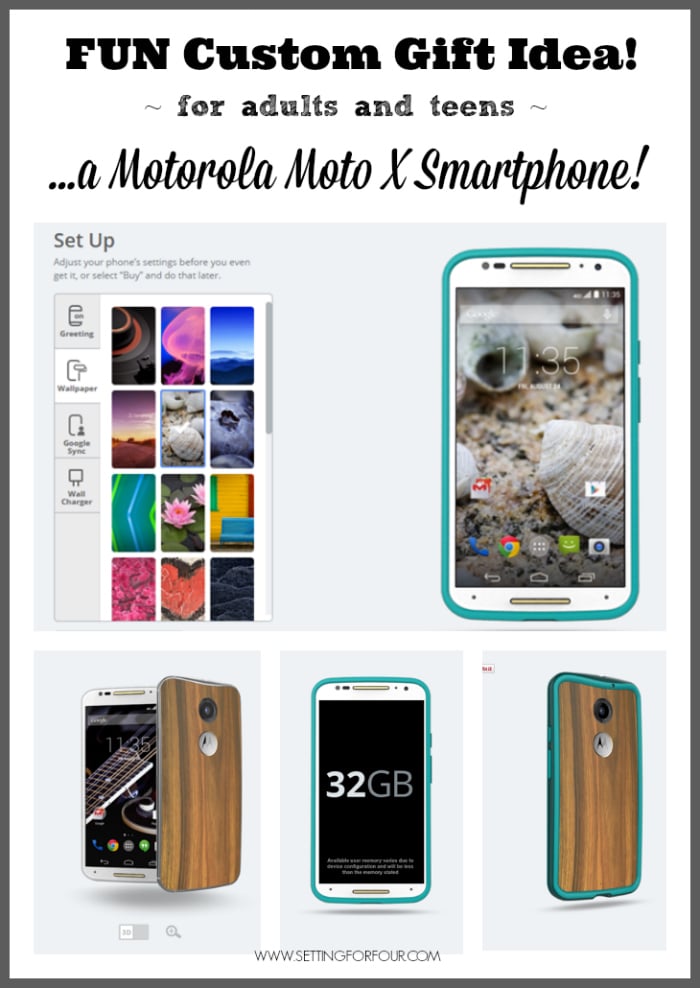 Now you can flex your design muscles and create a one of a kind, stylish tech gift with this customized phone from Motorola Moto X! This will be the ultimate fun custom gift you will give this holiday! Adults and teens will love receiving their own personalized smartphone this Christmas!
MotoMaker.com is the online studio where you can design your own stylish Motorola Moto X!
There are thousands of ways to make Moto X unique to you or anyone on your gift list.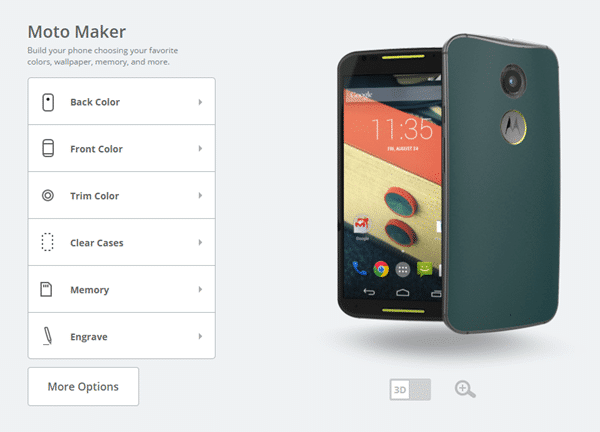 You can choose the colors, leather or wood and decide all the design details: front, back, accents, memory storage, wallpapers, even add a name or a short message that is laser engraved on the back! How Cool!!
These are the steps to get your customized smartphone Moto X:
1. First step is to click on the 'Back' option. There are several color choices plus wood tones and leather colors to choose from. I chose Dark Walnut wood for mine:
2. Click on 'Front' to choose the color you'd like for the front of your phone: I designed mine with a white front.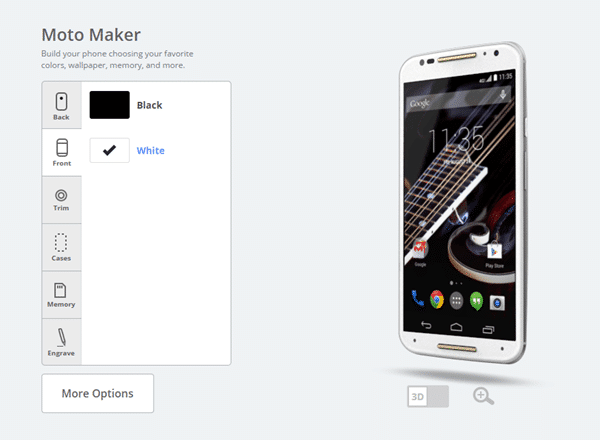 3. The 'Trim' Option allows you to choose the button colors and trim edging color. I chose Metallic gold!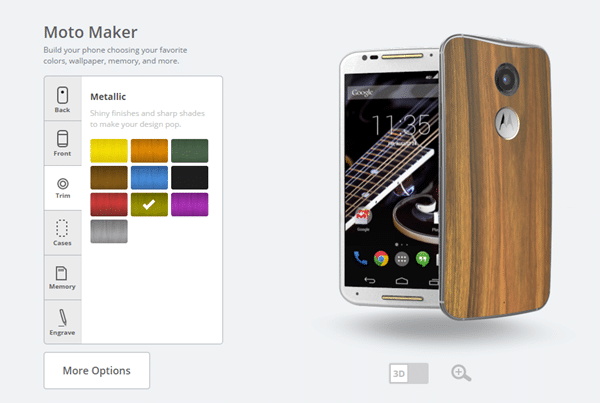 4. Click on 'Cases' to choose the case color – I love blue so I chose the teal blue option!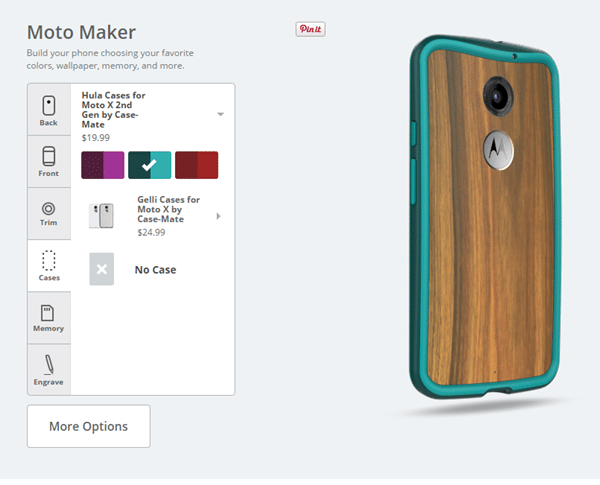 5. Click on 'Memory' option to choose how many GB of storage you'd like – The Moto X comes with 16 GB of memory but I upped it to 32 GB: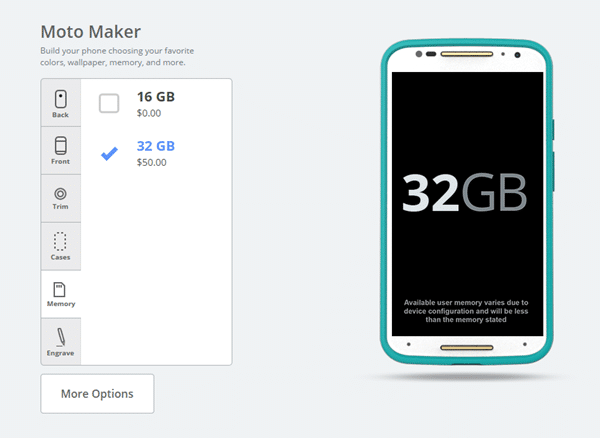 6. Add a name or short message engraving to the back: I added 'Love, Heather xo':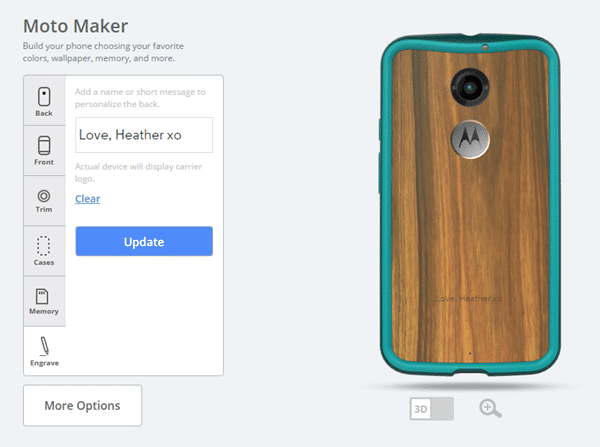 7. You can select a personalized greeting with the Greeting Option – I chose a basic "Hello":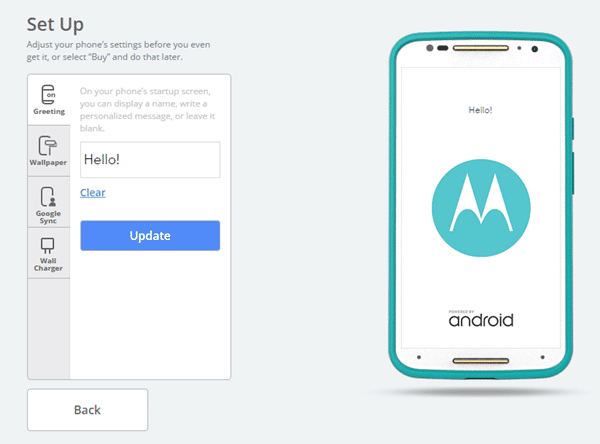 8. Choose a wallpaper from several gorgeous designs! I love the beach so I chose this one: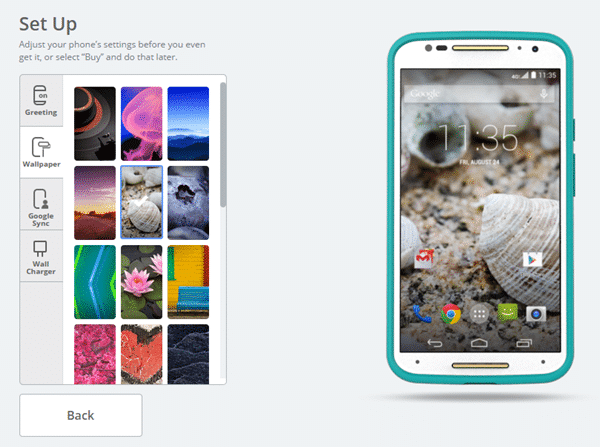 9. Wall Charger color – I chose white :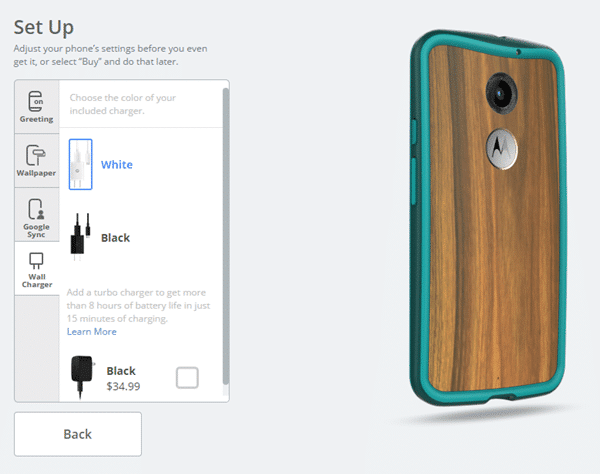 The Motorola Moto X also lets you do some very functional tasks using only your voice, working with favorite apps like Facebook, Twitter, Google Play Music and Pandora.
It's also aware of where you are: in the car, in a meeting or going to sleep–and adjusts to your preferences accordingly.
You can even name it whatever you want! I'm naming mine Ryan after …Ryan Gosling! Lol!! Because, don't get me wrong – I love my husband to pieces, but who doesn't want to ask the question "Hello, Ryan… what's the weather?"
This smartphone has an awesome camera too! It makes sure you capture every can't-miss moment, even at the most dimly lit holiday parties:
– The Best Shot feature identifies your optimal shot.
– It even will organize your party and vacation photos into a highlight reel with options for music and special effects! Love that!
The Motorola X is everything you want and need in a premium smartphone without the premium price!
Isn't this a fun gift idea!! Your loved ones will cherish this stylish tech gift for a long long time!