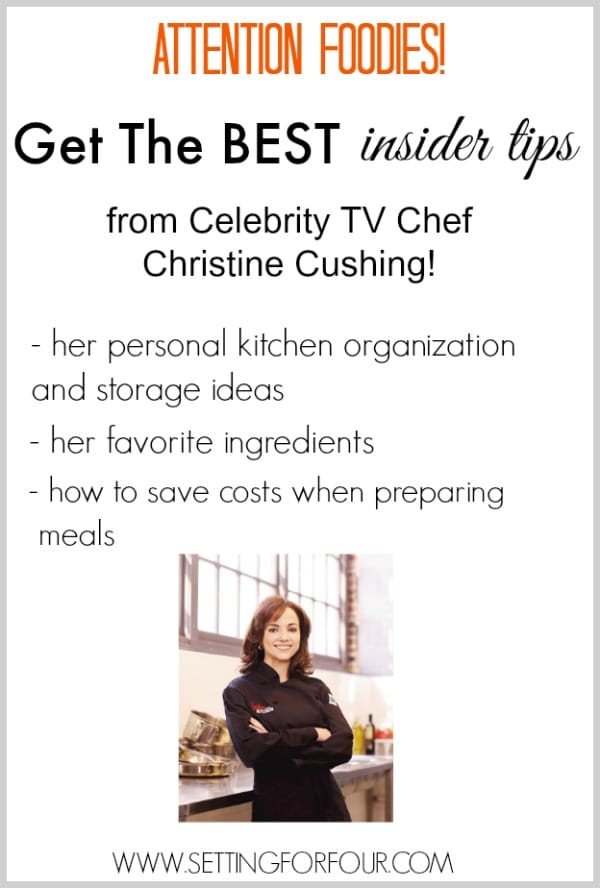 Hello friends! Wow – do I have a treat for you today! I recently had the privilege of interviewing Celebrity Chef Christine Cushing and today I'm sharing all of the cooking tips she passed on to me!
I know how you'll all love to learn her shortcuts in the kitchen, how to save costs when preparing meals and more!
Christine Cushing is a Top Celebrity Chef and host of the Food Network's series Christine Cushing Live as well as Fearless in the Kitchen on the Oprah Winfrey Network. She even has launched her own product line!
Christine's culinary philosophy is simple : Start with the best ingredients, have fun and share everything you know about food.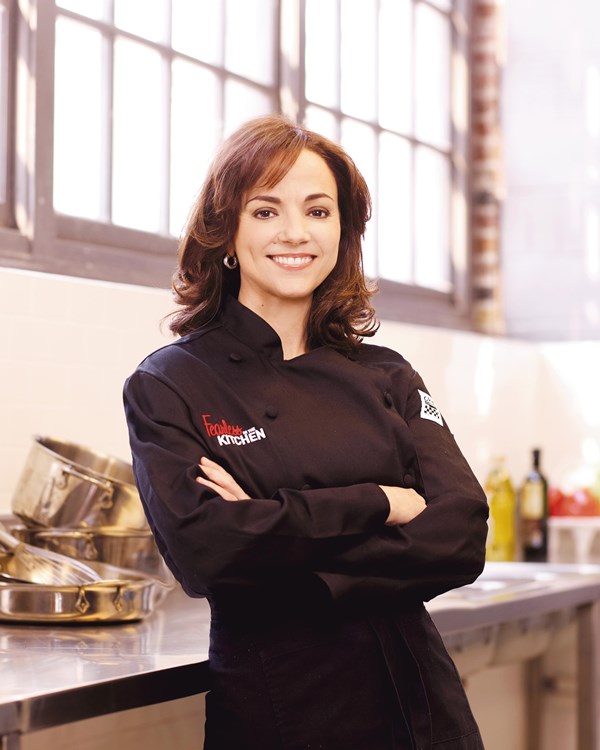 Me: We are both involved with the Choose Cage Free Campaign by World Animal Protection to educate consumers about the real living conditions of hens in cages. How did you get involved in this Program?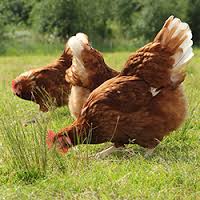 Christine: World Animal Protection approached me to be a spokesperson and I felt the campaign was a great idea . I fully support cage free practices and I believe that every consumer has a voice. For this cage free initiative to create change, every little step helps. Every time we buy something we are voting to support it. As chefs we have a responsibility to inform the public and participate with these initiatives that raise awareness.
Me: What's your favorite Cage-Free Egg dish to prepare?
Christine: I'm an an egg nut and love sweet and savory egg dishes. I love everyday classic egg dishes like Nicoise Salad Cups spooned in Boston lettuce leaves. This is a quick healthy dish, still modern today and stands the test of time.
Nicoise Salad Cups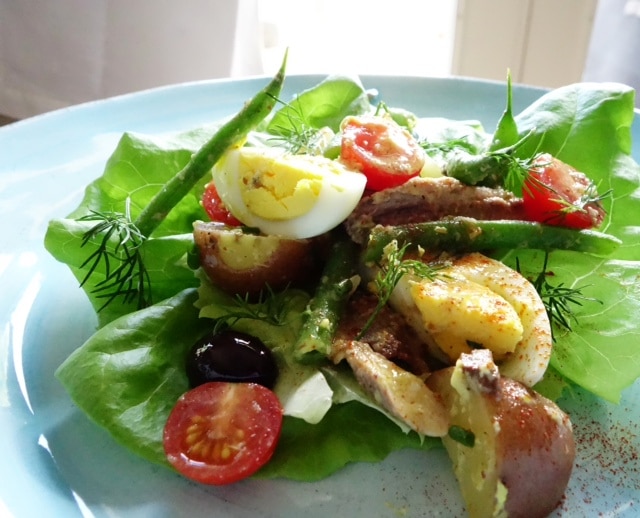 Me: I'd like to ask you a bit about your background and beginnings as a chef….why did you choose to become a Chef?
Christine: For me cooking has always been my happy place. As a child I was always dragging up chairs to the counter, had my hands in pots…I just gravitated to it. I went to school to be a translator but quit when I realized it just wasn't my passion. I went to cooking school and have been following my passion since!
(Christine graduated at the top of her class at the Paris based École de Cuisine La Varenne!)
Me: I read that your culinary philosophy is simply: Start with the best ingredients, have fun and share everything you know about food . Could you please expand on that?
Christine: Chefs in the past were very secretive about their recipes. Everyday I learn something new and I want to share it and pass that knowledge on forward. I don't believe in hiding my recipes and tips. Using the best ingredients will offer the best flavor every time. Using fresh natural ingredients offers the best flavour experience.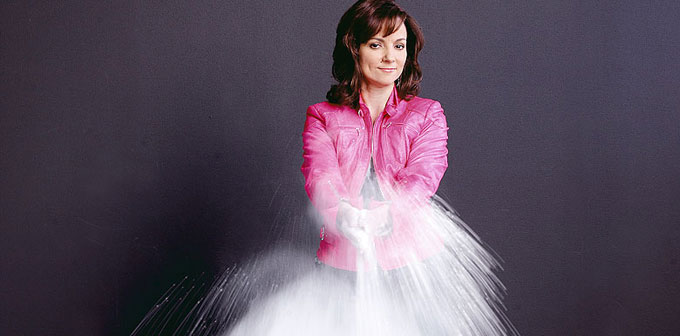 Me: You've developed an olive oil 'Christine Cushing's bold olive oil' – what tips do you have when selecting and storing ingredients for cooking?
Christine:
Olive oil should be in everyone's pantry and have a great taste on it's own. It should be stored in dark bottles in a cool dark place. Pay attention to the best before date, where it was bottled, packaged and where the olives were pressed; My olive oil has a flavourful peppery note.
Spices like cumin should be stored in whole form not pre-ground. I use a mortar and pestle for grinding spices, but you could also use a Coffee Grinder

.


Using fresh ground spices augments the flavour by 50% guaranteed!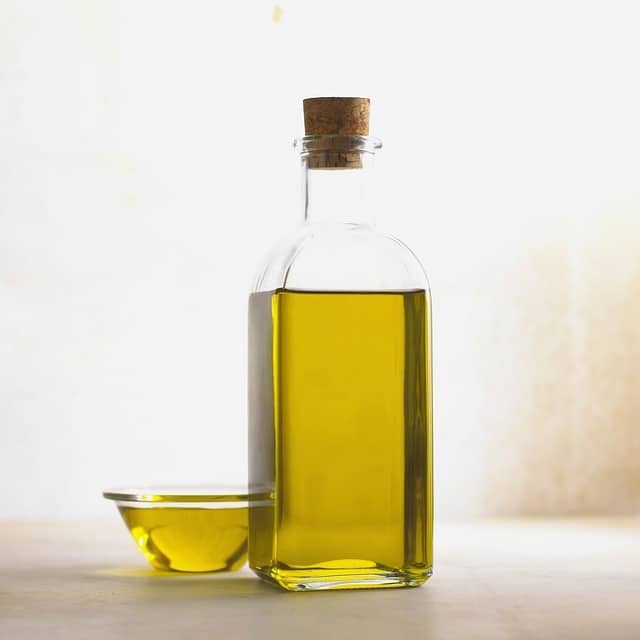 Me: What are your favorite ingredients to use when cooking?
Christine: Olive oil, whole spices, grape tomatoes, Dijon mustard in cream base sauces, dressings and crusts for meat.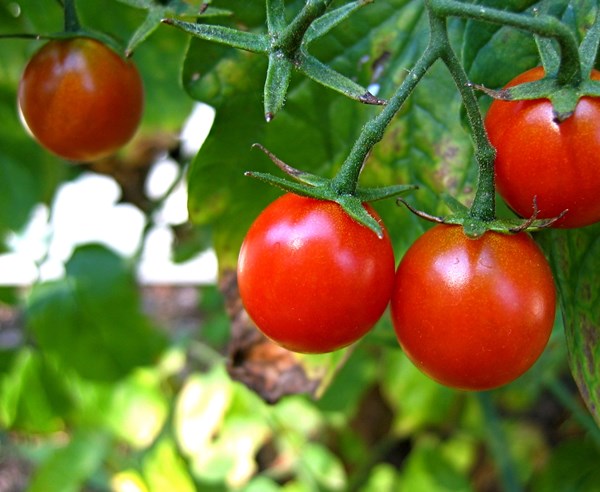 Me: Tips on organization and storage ideas for the kitchen and pantry?
Christine:
All fruits with skin and vegetables: Remove from plastic bags and place in the refrigerator crisper compartments. If left in plastic bags they will sweat and bruise.
Fresh Herbs: Keep stems on and wrap in paper towel misted in water, place in container and mist every 2 days. Fresh herbs will last a long time if kept this way!
Keep eggs in main refrigerator compartment where it is coldest, not in the fridge door.
Meat: Thaw meat in the fridge not on the counter! Set the meat on the lowest shelf so that if it drips it won't drip on other food. Meat will unthaw in 2 days in the refrigerator.
Dry spices: I organize my spices into two groups. Savory spices(coriander, oregano) and Sweet spices (cinnamon, cloves). Store in a drawer that has inserts to hold individual spices. Don't store them on the counter!
General storage: Keep items used often on lower shelves (salt, pepper, vinegar) and items not used often can be stored up higher.
See my Kitchen Organization and Storage tips for more inspiration!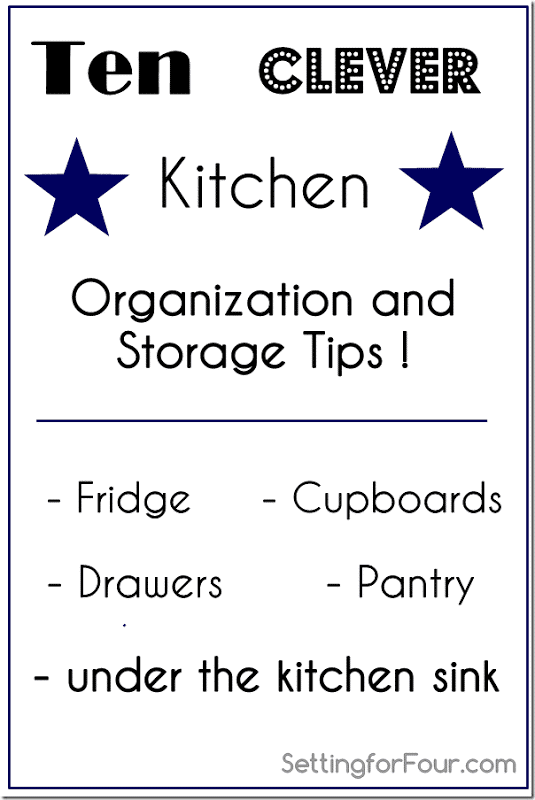 Me: Do you have any tips for us on saving costs when preparing meals?
Christine:
Yes! Use lesser cuts of meat, slice up and marinate for main dishes. Shoulders and flanks of meat can be marinated the day before. You will also save money since you'll eat less amount of meat when it's sliced than if entire cuts of meat are served; like a sliced up portion of steak as compared to serving the whole steak.
Serve 2 servings of veggies not just one.
Beans, lentils are economic stretchers since they are less costly per portion.
Lentils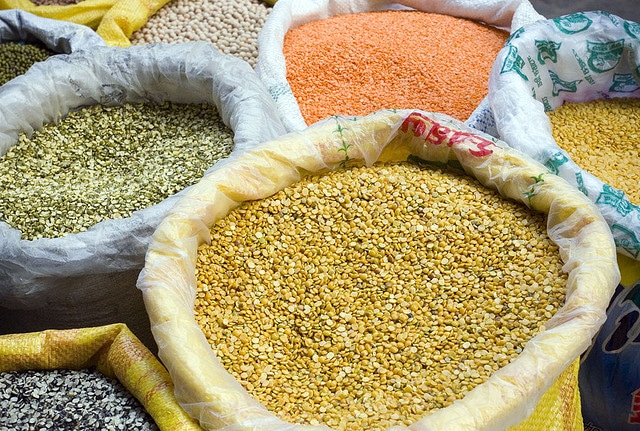 Christne and I would really love for you to please show your support of World Animal Protection and the Choose Cage-Free campaign and sign the pledge to end the cycle of cruelty. Together we can improve the lives of millions of hens and create awareness and change!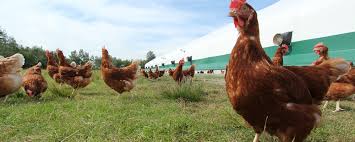 Wasn't that amazing to learn Christine Cushing's personal kitchen organization tips and ways to save costs when planning meals! I know that she's inspired me to make that yummy Nicoise Salad Cup recipe!!
Sharing with:
36th Avenue Liz Marie Blog Tatertots and Jello