As I mentioned earlier this year, I'm currently an interior decor student and am having so much fun learning all about residential interior decorating! It's been my passion for a very long time and I've finally taken the steps to learn more about the field of decor and design!
I hope at some point to offer local interior decorating services myself and love to blog about decor, design and creating Design Boards, so I was super excited when Crane & Canopy contacted me to participate in their 'Bloggers We Love program'!
Crane & Canopy, a new online shopping home goods company, asked me to curate a Bedroom Decor Collection for their website, revolving around my choice of one of their gorgeous bedding sets as inspiration! How fun!
While browsing their website it was extremely hard to choose just one bedding set from all of the gorgeous patterns and colors they offer, however one in particular did catch my eye: the patterned Noe Gray duvet set.
Here's a sneak peek at my curated bedroom decor collection!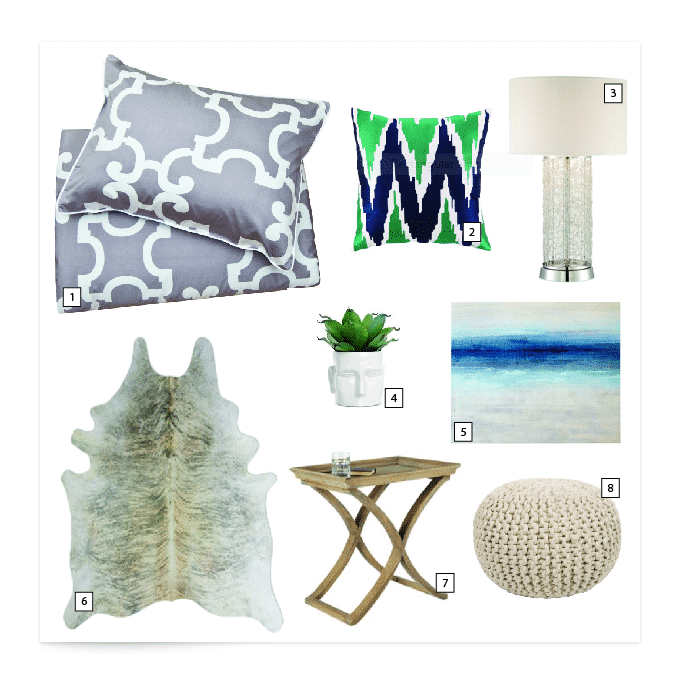 I love the graphic pattern and shade of grey in the Noe Grey Duvet set! It's the perfect backdrop to coordinate with the new 2013 color trends!
For this Bedroom Decor Curation, I selected decor accessories, furniture and artwork in shades of neutrals with pops of green and blue. I love how elegant the bedroom looks with the grey paired with Emerald Green and Lapis Blues. This mix of patterns and colors paired with calm neutrals creates the perfect restful retreat!
(Take a look at this Sherwin Williams Paint Palette I created combining paint colors in various tones of Grey and Pantone's 2013 Emerald. These paint colors would coordinate so well with this bedroom decor collection!)
I'll also share the resource list for all of these decor items in an upcoming post!
Thank you Crane & Canopy for inviting me to curate a bedroom decor collection and to be selected as a 'Blogger We Love'! It was such a fantastic experience and so much fun!
* What do you think? Do you like the decor elements and colors I chose? *
I hope you do!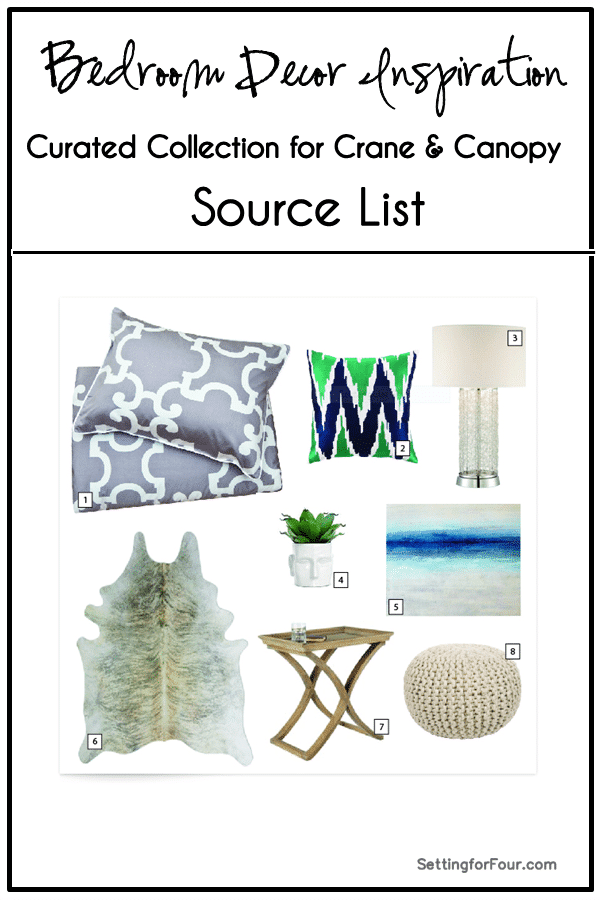 ~ ~ ~ ~
*If you'd like to see another bedroom that I decorated take a look at this Teen bedroom reveal! This is my oldest son's room decorated in shades of grey, white and espresso brown.*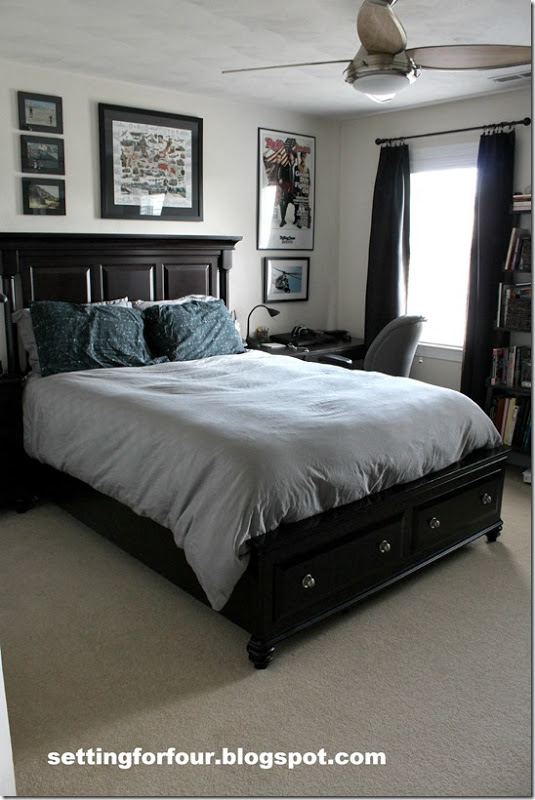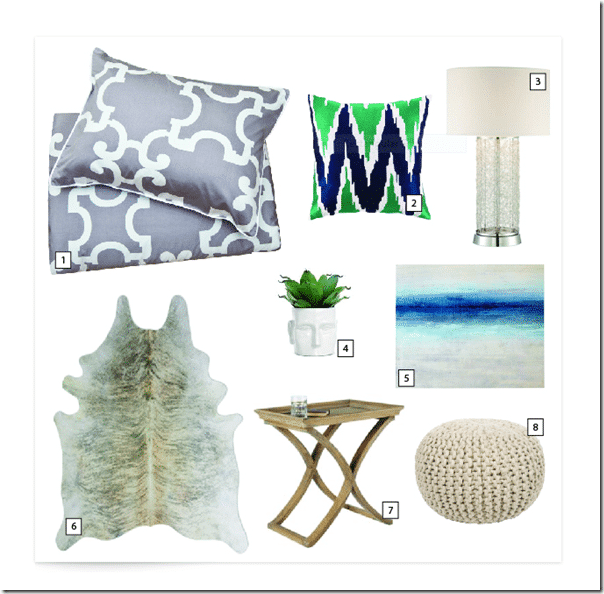 Sharing at: