Read below how I turned my blog into a full time job and career with these amazing Blogging Tools and Resources!
I began blogging on December 31st, 2010…. yes the last day of that year! (read my story on how and why I began blogging to overcome adversity during a very difficult time in my life…and how I came up with my blog name Setting for Four!)
In 2013 with a lot of determination and hard work I turned my blog into a business and I began to blog as a full time professional Blogger.
These are the amazing blogging tools and resources that I've added to my blog business tool belt and that I love…they've helped me grow and manage my blog, save me time and succeed as a full time Blogger.
I'm sharing them with you so that you can grow and succeed as a professional Blogger too!
…so here they are!!:
This post contains some affiliate links for your convenience. Click here to read my full disclosure policy.
Best Blogging Tools and Resources List
Genesis Framework
The Genesis Framework is the one that I use here at Setting for Four. To find a theme for your blog, StudioPress Themes for WordPress has a lot of options. Choose the one that will fit you and your blog's needs!
Website Hosting
I use RFE hosting to host my blog– love them! They are very dependable and have always answered any questions I have had quickly!
Bluehost is another great hosting service that many blogger's use and love.
Pinterest scheduler
I use Tailwind an amazing scheduling platform for Pinterest. It's a convenient and user friendly scheduling tool that I use to schedule my pins onto Pinterest. It's an super easy way to save you time and drive traffic to your website!
Grow Your Email List with Mad Mimi
When I started blogging my email signups were through feedburner. Now I use Mad Mimi – it 's very easy to set up and their online support is fabulous and speedy! It's helped me to grow my email list and it is very easy to customize and manage.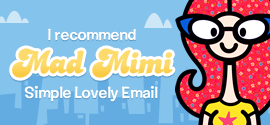 Make Money Blogging With Affiliate Marketing!
I use several Affiliate Marketing platforms to earn revenue on my website – at no extra cost to my readers!
I learned so much about how to add affiliate links to my website with this amazing course: Affiliate Marketing Master Course. I HIGHLY recommend it!
Create Your Own Online Store
Are you a blogger or website owner that has products to sell? Shopify is a leading eCommerce solution and platform where you can set up and manage your online stores across multiple sales channels, including web, mobile and social media!
Email Scheduling
Boomerang is an amazing Gmail plugin that schedules the delivery of my emails – it's really been a huge time saver for me!
Here are some of the things you can do with Boomerang:
Write messages now and schedule them to deliver at any time
Schedule messages to return to your inbox at a later time
Remind yourself to follow up on messages that don't get a response within a certain time
Fabulous Fonts and Graphics
I love to experiment with new fonts and Creative Market is a wonderful source for fonts and graphics! I highly recommend them!
Right now I'm completely loving this Bonjour font! Isn't it fun??!!
Photography
Great photography starts with a great DLSR camera! I started out taking pictures for my blog with a Canon Rebel T3i – which takes amazing pictures! Especially with the lenses I use (that I talk about below)
I just recently purchased a Canon 6D to up my photography game and I can't wait to play around with it! The 6D is one that a many bloggers move up to.
Use a great lens – or two!! Great photos are everything as a professional blogger and decorator! Not only will they look stunning on Pinterest and drive traffic to your website but they will get you noticed by magazines for features and the top Brands for PR campaigns!
This Canon 17-55 mm camera lens is THE BEST purchase I ever made for my blog! I'm not exaggerating! I recommend that you invest in it – to invest in your business.
It takes crisp, sharp pictures and I spend so much less time editing my photos now! I wish I had bought it sooner!
This is a photo of my living room taken with this Canon 17-55 mm camera lens! Look at the detail it picks up!
For close up shots (that will give you that beautiful blurred background) I use my amazing Canon 60 mm Macro Lens:
It allows me to take beautiful close up decor shots with blurred backgrounds like this:
An External Flash: Turn off your camera's flash when taking photographs if you don't have natural light! I use an external flash like this one to remove shadows from your photos. Point it to the ceiling to let the light bounce onto the subject you are photographing.
Photography Course – Learn Photography!
These Shoot Fly Shoot online photography classes and videos are so helpful! They've helped me understand my camera, the settings and how to take better photographs in different lighting conditions!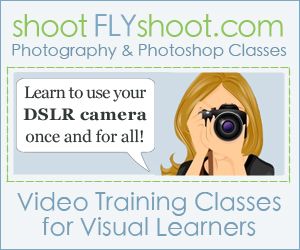 Photo Editing
Pic Monkey is awesome for Photo Editing:
My Blog Business Technology Setup
Mac Desktop
Apple iMac 27 inch Retina 5K Desktop
This iMac is the BEST for my blogging business. After having 2 laptops crash and 2 PC desktops crash I purchased this Apple iMac when my tech guy recommended it to me. It's reliable and has not crashed on me once! The 27 inch monitor size is amazing for editing all the photos I take and publish on my blog – especially when I want my images to be pinned and to stand out to magazine editors for possible features!
I highly recommend this Apple iMac 27 inch Retina 5K Desktop if you want to take your home business to the next level.

Auto Back Up – Of Your Pictures and Data On Your Mac Desktop
My Book for Mac External Hard Drive
This is an AMAZING Password Protected Auto Backup for your Mac – secure and reliable! It has high-capacity storage and password protection with hardware encryption.
Printer
This Kodak All-in-one Printer and Scanner has been a workhorse for my blog! Love!
Tech Devices for Bloggers on the Go
Thank goodness for my Apple iPad Air! I take it everywhere with me when I'm traveling or running errands to keep me connected!
…and of course my Apple iPhone 6S Plus is always by my side! 🙂
This portable charger is great for charging cell phones & cameras while you're on the go – when you're out doing errands around town or when you're traveling for business or vacation!
Powerocks Portable Charger Pack
I hope you enjoyed this Best Blogging Tools and Resources List!!